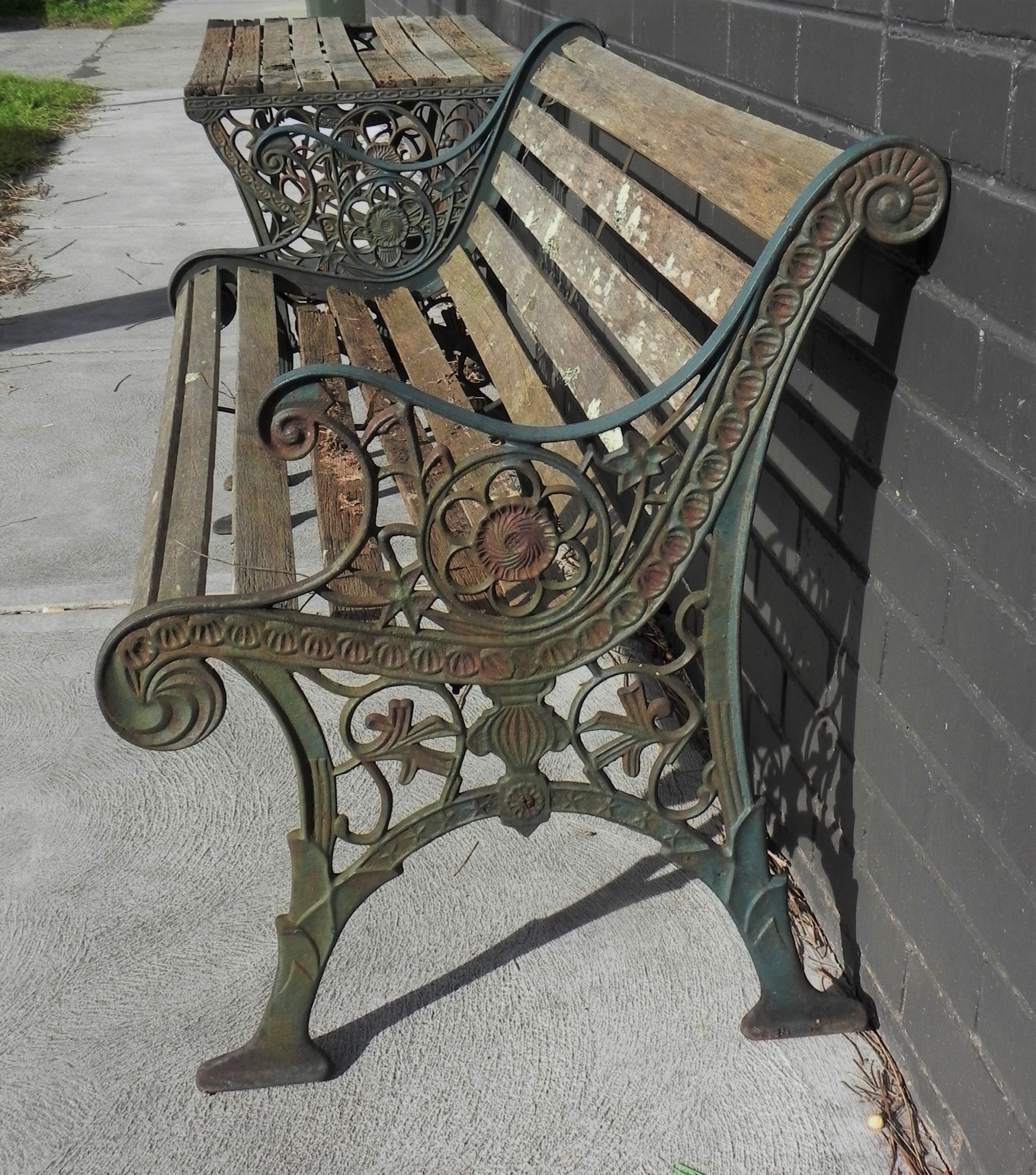 This is a timed online auction with INVALUABLE.COM it will go live pm Wed. 15th July.
Viewing Saturday 18th July 12-5pm by appointment.  Email us at info@thecollector.com.au
Weekly auction conditions of sale
Auctions held every Thursday 6 pm
Viewing: Wed. 10am – 6pm & Thurs. 12pm – 6pm
Bids accepted by phone, fax or by completing the absentee bidding form and must be submitted before 5.30pm on day of sale.
Payment by credit card, cheque or cash Please pay for and collect goods by Friday following auction.
Late payment will incur a $10 fee.
22% buyer premium (+ Invaluable 5%) + GST applies
1.1% charge on Credit Card and Eftpos
Catalogue updated 7pm Tuesdays.
Goods  can be collected by appointment.
Buyers are required to make their own arrangements for packing, handling, shipping and transit insurance for their property, within seven days of payment.
The Collector recommends the services of Pack & Send Caulfield. Pack & Send specialise in providing affordable yet professional packing and freighting solutions.
Pack and Send
835 Glen Huntly Rd, CAULFIELD, VIC, 3162
Phone: 03 9528 5111
Email: caulfield@packsend.com.au
The Collector does not accept liability for the acts or omissions of contracted third parties.
Auction Catalogue – 2nd August 2020 7pm
This is a timed online auction with INVALUABLE.COM it will go live pm Wed. 15th July
Viewing Saturday 18th July 12-5pm by appointment.  Email us at info@thecollector.com.au
| lot_no | Description |
| --- | --- |
| 1 | Mint packaged 1950s - 60s Australian Mettoy Sunshine - vinyl toy Noddy doll - approx 28cm L |
| 2 | 1950's Peg Maltby Soft Cover Kids Book - BEN and BELLA in the Clouds - A Murfett Production with full page coloured illustrations VGC |
| 3 | 2 x Pieces - Vintage Wooden Kids Toys - Boxed Disney Picture Block set + Pull along Kids toy with Harlequin & Cymbal af |
| 4 | Group Vintage O Gauge Model Railway Accessories - Hornby overpass Bridge, Marx Signal Box, unbranded Passenger Carriage, etc |
| 5 | 2 x Pieces - Vintage Lionel Electric model Train - No 8E Super Motor Locomotive with matching Goods Car - Green & Red colourway |
| 6 | 1960s Large Tri-Ang blue & yellow pressed steel Regal Circus Truck - 60cms L - looks to be repainted |
| 7 | Vintage c1950's Mettoy Tin Toy Jack in the Box - VGC |
| 8 | Group lot Vintage Items - Box old Marbles, Hohner Harmonica in C, Felicia Mens Watch & 2 x pairs cool 70's Sunglasses |
| 9 | Small box lot - Mixed Vintage Kids Toys - The Ashleigh Film strip Projector, diecast Lead Fireman, RCMP composite figure, Race Car driver, Flatbed Tru |
| 10 | 2 x vintage clockwork toys - Comical dog, needs ears & tail & chicken both made in Japan |
| 11 | 2 x Colourful Vintage Tin Toy Spinning Tops - Ace brand made in Australia with Kids Playing to top + another unbranded with Clear Perspex top section |
| 12 | Group lot - Vintage Kids Plastic Toys - Building kits, Cowboys, farm animals, VW Oval Window Beetle, Toltoys Barrel of Monkeys, Clacking BALLS, etc |
| 13 | Mint 1950s English Chiltern mohair teddy bear with squeaker, glass eyes stitched nose, velvet pads, and original swing tag - approx 30cm L |
| 14 | Vintage Wyntoy Australian made Tin Toy Tip Truck - Hydraulic tipping mechanism, some repairs sighted to back tray otherwise vg original cond - 32cm L |
| 15 | 1950s tin clockwork comical toy Frog - made in Japan - 10cms H |
| 16 | Mint Boxed 1950s - 60s Vulcan Regal child's metal sewing machine - made in England, approx 21cm L |
| 17 | Mint packaged 1950s - 60s Australian Mettoy Sunshine Vinyl squeaky rabbit |
| 18 | 1950's Peg Maltby Soft Cover Kids Book - BEN and BELLA and the Apple Tree - A Murfett Production with full page coloured illustrations VGC |
| 19 | 1950s Japanese Modern Toys Tin Toy lever action Jalopy - working - 13cms L |
| 20 | 3 x Vintage WINNA Australian made diecast Cars - 2 x Convertible Coupes in Red & White + green Saloon - all marked to undersides Winna FHE, all with w |
| 21 | 1950s Mikuni tin clockwork colourful toy bird - Made in Japan - 11cms H |
| 22 | 1950s tin clockwork Comical toy Dog - seated feeding himself with candy - Made in Japan -14cms H |
| 23 | Retro 1970s National Panasonic Panpet Transistor Radio - Blue, with original chain & keyring, vgc |
| 24 | Boomaroo Gang Mower No 8813 - Australian made, 3 pces one with welded repair - each 8cms W |
| 25 | 2 x vintage Boxed Australian Made Kids Toys Games - Buzza Morse Telegraph set + Victory Board game - both in Good Original Cond |
| 26 | Mint Boxed vintage Swedish Brio wooden pull along child's toy windmill - approx 19cm H |
| 27 | Small lot - assorted vintage trade & cigarette cards inc, Tuckfields Australiana Bird Series, De Reszke Greys Army Club Cigarettes, Discover Australia |
| 28 | Mint packaged 1950s - 60s Australian Joy Toys soft toy plush white and blue bunny rabbit - approx 18cm L |
| 29 | 1950s Black Pedigree hard plastic Doll, sleep eyes, open mouth, wearing colourful clothing - 50 5 cms L |
| 30 | Mint Boxed STAR WARS 2 x 12 inch Action Figure set - WEDGE ANTILLES & BIGGS DARKLIGHTER - both in X WING Pilot Outfits - Action collection, c1998 Kenn |
| 31 | Vintage Boxed Ideal Motoriffic Torture Track set - Princes Highway Conversion kit No1 - with Aston Martin & Triumph TR-3 Cars - some paperwork, etc - |
| 32 | The War of The Worlds modern Collectors pack - Book, CD & Dvd set - 7 discs with Out-takes, rarities, etc, 80 page Colour Book - published by Columbia |
| 33 | 3 x Vintage Australian & New Zealand made Kids Building Block sets - 2 x Matador sets, 1 made in Australia + Wonderlock set made by Brilock Products N |
| 34 | Vintage Australian made Willow brand Walt Disney Productions Tin Toy Drum - featuring various characters to side - Mickey, Donald, Pluto, etc - marked |
| 35 | Mint packaged 1950s - 60s Australian Joy Toys soft toy plush blue and white bunny rabbit - approx 18cm L |
| 36 | Mint Boxed 1960s Japanese Modern Toys tin toy Golden Falcon Locomotive - battery operated, whistling and smoke - approx 42cm L |
| 37 | Vintage boxed Playart brand 16 inch plastic toy Cabin Cruiser - Remote Control w 17 foot of Cable, Battery Operated, number 3157 |
| 38 | Group lot - Vintage Island girl Dolls & battery Operated HULA Dancer in Box - all in Traditional Costumes, etc |
| 39 | Group lot - Vintage Meccano - Boxed 3M set + tin & Contents & spare motor |
| 40 | 3 x Vintage WINNA Australian made diecast Trucks - 2 x Flatbed Trucks + Petrol Tanker - 1 flatbed repainted Red, the other with worn off paintwork, ta |
| 41 | 1950s Tri-Ang Minic red tin clockwork No 6 racing car - 14cms L |
| 42 | Group lot - Vintage Cast Lead FIREMEN Figures - all Carrying Hoses, 1 painted the rest bare metal - no makers marks sighted, 75cm H Each |
| 43 | Group lot - assorted vintage toys inc, boxed telephone, Merit Lotto Housey Housey, Kiddiecraft Screwing and Unscrewing, Knitting Nancy, Roulette and D |
| 44 | Large lot - Vintage Felt Iron On Superhero Patches - SPIDERMAN & The Hulk - details to backs |
| 45 | Mint packaged 1950s - 60s Australian Parker Toys, plush and rubber baby face bunny - approx 27cm L |
| 46 | Small group Vintage Diecast & Tin Toy Cars - Schuco micro racer Mercedes 190sl, Tomica lancia, Ertl Thunderbird, etc |
| 47 | Mint packaged 1950s - 60s Australian Joy Toys soft toy plush blue rabbit - approx 28cm L |
| 48 | 3 x Vintage Sheaffer reticulated Ballpoint Pens - Sterling silver made in USA w engraved design + Gilded & 2 tone, both made in Australia - all workin |
| 49 | Small lot - mostly 1930s BDV Cigarette cards inc, Bradman Cricket, Phar Lap, G Hannaford Motor Cycle, J Doyle Rugby, Hubert Opperman, etc |
| 50 | Vintage c1930's Winna Australian made Diecast Racing Car - stylised airflow shape, worn original Red Paintwork, marked to underside |
| 51 | 2 x Vintage MERRYTOYS Australian Made Diecasts - Army Jeep + Open Wheel racing Car body - both w Original worn Red paintwork, wheels & axels on jeep b |
| 52 | Vintage Boomaroo Australian Made Tin Toy - Farm Tractor - in VG Original Condition - 26cm L |
| 53 | Mint Boxed 1950s Japanese Modern Toys friction Rocket Racer - approx 17cm L |
| 54 | 2 x vintage Lesney Matchbox Die-Cast vehicles inc, Mint Boxed Leyland Petrol tanker No 32 and a boxed Dodge Wreck Truck No 13 |
| 55 | Tri-ang Hornby Stephenson's 00 Gauge Rocket Train set - loco, tender and passenger coaches |
| 56 | Mint Boxed 1960s Japanese Tomyline Rapid Fire Tank No 64 - battery operated, tin plate and plastic - approx 22cm L |
| 57 | Vintage Coca Cola Yo-Yo - Genuine Russell, championship model, made in Philippines - working D |
| 58 | 2 x pieces - ornate Vintage Brass single Inkwell & Pen stand + Summit S-175 Fountain Pen w 14ct Gold Nib |
| 59 | 3 x Mint Boxed vintage Lesney Matchbox Die-Cast vehicles inc, Denver Fire Pumper Truck 29, Mercedes Benz 'Binz' Ambulance 3 and a Foden Concrete Truc |
| 60 | Mint Boxed 1950s Japanese Bandai Baby friction tin toy Ferrari Racer - Green with Union Jack flag on bonnet - approx 22cm L |
| 61 | 4 x Vintage Hardray Melbourne made diecast Racing Car Bodies - stylised airflow shape, no axels or wheels, bare metal, all marked to underside |
| 62 | Mint packaged 1950s - 60s Australian Joy Toys soft toy plush blue Teddy Bear- approx 24cm L |
| 63 | 1950's S & E Japanese Tin Dentist Bear - battery operated |
| 64 | Vintage Boomaroo Australian Made Tin Toy - Number 7707 Concrete Mixer - good original Cond - approx 38cm L |
| 65 | 2 x 1950s - 60s Japanese made soft toy mice with novelty printed handkerchiefs- approx 20cm H |
| 66 | Mint Boxed 1950s Japanese Modern Toys friction Rocket Racer - approx 17cm L |
| 67 | Mint Boxed 1960s Hong Kong made Le Mans friction drive racing car - metal body, rubber tyres, exhaust sounds - approx 16cm L |
| 68 | Mint Boxed 1950s 60s Japanese Lincoln International toy Z Car - plastic, battery operated, remote control - approx 24cm L |
| 69 | Vintage c1940's Box Totopoly Horse Racing Board Game - looks to be 1st example produced, box tatty but contents in VGC |
| 70 | Large vintage Walt Disney Productions tin Drum - featuring Huey, Duey & Louie to both sides, text around top reads Club Delle Giovani Marmotte - w ori |
| 71 | Mint boxed c1996 Majorette electronic Sonic Action Tank set - with Articulate Action figure & accessories |
| 72 | 1950's Peg Maltby Soft Cover Kids Book - BEN and BELLA at the Beach - A Murfett Production with full page coloured illustrations VGC |
| 73 | Vintage 1980's Capsella Kids Building Toys - Boxed part set & other pieces loose |
| 74 | 3 x Vintage Kids Wooden Block sets - all pull along incl Boat, Cart made in Australia by Olympic Toys That Teach + another |
| 75 | 8 x Vintage Hot Wheels diecast Cars - Hot Rods, Mustang, 427 Cobra, Taxi Cab, etc - all in GC & with details to bases |
| 76 | 6 x Vintage Toy Electric Motors - Electra Australian made + others |
| 77 | 1950's Peg Maltby Soft Cover Kids Book - BEN and Bell in the Gardens - A Murfett Production with full page coloured illustrations VGC |
| 78 | 4 x Vintage Carved wooden Tribal Figures - look to be Trobriand Islands - small Pig, Crocodile, Spatula & Spirit Figure - fineely carved detailsome Mo |
| 79 | 19th Century European Oil Painting on Tin Panel - Interior scene with seated Woman & Birds Feeding at Her Feet - no signature sighted, some damage & l |
| 80 | Frederick Arthur Farrell (British 1882-1935) Unframed Drypoint Etching - Piccadilly Circus - Signed in Pencil, lower centre, embossed marks lower left |
| 81 | Vintage Paper Tin Jam & Soup South Australian labels incl Anchor Jams, Black Horse Brand, Kingurli Jams and Glen Ewin Tomato Soup |
| 82 | Mint Boxed 1960s Hong Kong made Lincoln International Lotus Indianapolis Racing car - plastic, battery operated , remote control, approx 32cm L |
| 83 | Vintage WYN toy Pressed Steel BULLDOZER - Possibly restored |
| 84 | Mint packaged 1960s Australian Lifetime Moldex Polythene toy duck |
| 85 | Hubert von Herkomer (1849 - 1914) Mounted Etching - Our Messenger - Signed with initials HH & Titled in plate - image size 14x19cm HxW, mount size 255 |
| 86 | Stanley Anderson (British 1884-1966) Unframed Etching - Toledo Cathedral - signed in plate & in Pencil on margin - inscribed 'Edition 50 proofs' & tit |
| 87 | Hubert von Herkomer (1849 - 1914) Unframed Etching - Untitled (The Blacksmith) - signed with Initials in plate & dated '89, also signed in pencil lowe |
| 88 | Pair 19th Century British Oil Paintings - River Scenes with Cottages & Figures - 1 signed FJackson, lower left - image sizes 185x38cm HxW, frame sizes |
| 89 | 19th Century European unframed Oil Painting on Canvas - A Shepherd & his Flock - Signed lower left but illegible - some damage to lower centre sighted |
| 90 | Late 19th Century European unframed Oil Painting on Panel - The Death of a Maiden - signed lower right but illegible - 36x18cm HxW |
| 91 | Vintage c1970's HANSA Skateboard - thin orange plastic Deck w Kick Tail, Hansa branded Trucks & Hansaflex Wheels - vgc |
| 92 | Box lot - assorted vintage as new toys and books inc, musical dog with zippered storage, clown, soft toy dog, small doll, etc, |
| 93 | Group Vintage Dinky & Lesney diecast Farm machinery - all in original Dinky Toy Farm Equipment gift set number 398 Box |
| 94 | Vintage c1910 Cedar fold up Sewing basket - stylish curved shape to legs, brass handles to top (1 needs new screws to secure) - approx 67cm H |
| 95 | Edwardian Blackwood Display Stand - Carved floral panels to cupboard doors & back, mirrored shelves, Bobbin turn finials & railing - 180cm H 120cm W |
| 96 | Group lot - Carnival & Victorian Coloured Glassware - Ruby, Green Carnival, Hand painted, etc - some pieces with some damage sighted |
| 97 | Vintage c1900 Mahogany 3 tier Cake Stand - folding, vgc - 90cm H |
| 98 | Mid Century Modern Teak nest of 3 Tables - no makers marks sighted, impressed number 34 to undersides of each |
| 99 | Grant Featherston for Aristoc 1964 Profile Settee - Black squared metal frame with Light stained Oak Armrests - original Brown woollen upholstery - 12 |
| 100 | Edwardian Cedar Mirrored back sideboard - 2 tier mirrored shelf to back with turned supports & bobbin railing, carved designs & fluting, 2 drawers & c |
| 101 | Awaji Japanese Art Pottery Jardinire - small sized, Raised Floral decoration on a rich green ground, impressed character mark to base - 15cm H |
| 102 | Group lot - Vintage Country Cowboy Song Books - Hank the Yodelling Ranger, Wilf Carter, Tex Morton, Buddy Williams 4th Book of Australian Hill-Billy S |
| 103 | 2 x 1950's Confectionery Boxes inc The Myer Emporium Ltd Selected Confectionery & MacRoberton's Old Gold Chocolates both VGC |
| 104 | 3 x Pieces Edwardian English ceramic Vases & Jardinire all with transfer Kookaburra Decoration - all pieces marked to bases, largest vase w Hairline C |
| 105 | Group lot - Vintage Carved new Zealand Tiki figures & Long Boat - some pieces w details to back incl Carved in Rotorua, etc - tallest 275cm H, boat 41 |
| 105.1 | Novelty Bright Red Lips shaped Telephone - all cords, Telemania branding & other details to base - VGC |
| 106 | 5 x Pieces - Vintage O Gauge Lionel & other model Railways Accessories - Number 438 Signal Tower, Number 152 Boom Gate + unmarked Signal Tower, Light |
| 107 | Victorian Wine Table - Carved tripod base, cedar carcass w Walnut veneer Top & decorative Boxwood Inlaid designs - 68cm H 59cm W |
| 108 | 1930s Oak Leadlight Cabinet - skinny & upright, Art Deco Leadlight design to door, replaced shelves - 122cm High, 59cm Wide |
| 109 | Group lot - Vintage Costume Jewellery, Retro 70's ballerina Jewellery Box & part Manicure set - Celtic Silver brooch, Coral Necklaces, 30's Clear crys |
| 110 | 1930s Oak Leadlight Display Cabinet - D shaped Rounded front, Mirrored back w 2 shelves - 120cm High, 87cm Wide |
| 111 | Vintage Seagrass Sewing basket -& Decorative Hat pin with diamante - Turquoise Blue satin lining metal locking clasp and handle |
| 112 | Vintage Set English made Scales w Pan & Weights - scales marked 'British made Pat No 25556' scales marked Wolverhampton Foundry |
| 113 | Vintage c1900 Kids Ride in pull along Cart - metal frame w wheels to back & sleigh like front, fold up handle, Cane & Wicker Seat, original leatherett |
| 114 | Modern large Funko 5 Nights at Freddy's Soft Toy Freddy Fazbear - tags to back - approx 65cm H |
| 115 | Small 1930s Secretaire - Veneered Blackwood, drop down front with stationary Compartment, Queen Anne legs - 100cm H, 64cm Wide |
| 116 | Grp lot inc Vintage Cast Iron with placement stand WD & HO Will's Navy Cut Cigarettes Tin, Kodak Round No 1 Tin, Peerless Tin |
| 117 | 2 x Pieces - Victorian style Outdoor Bench seat & Table - Ornate Cast metal ends, wooden slats need replacing |
| 118 | Vintage Kids toy Ride on Excavator - Pull lever action, yellow metal frame, working |
| 119 | Vintage c1930's Mahogany Coffee Table - squared shape w high shaped sides to top & handles each end - 122cm Long, 56cm High |
| 120 | Mint Boxed Star Wars Giant sized DARTH VADER 31 inch Figure - c2013 Jakks Pacific |
| 121 | Vintage Boxed Hornby HO Gauge Electric Trainset - RS30 set - British Railways 47606 Steam Engine w Crane, Passenger car & small flatbed, signal + boxe |
| 122 | 2 x Vintage Singer Sewing Machines - Treadle machine in Cabinet w carved drawers down each side & Portable w Rounded top cover - both in Good original |
| 123 | Bendix Australian Mid Century Modern Arm Chair - black squared metal frame w wooded arm rests - Black Vinyl Upholstery, original ink stamp to undersid |
| 124 | Vintage c1950's Australian Mid Century Modern HILLS brand TV Chair - fold up portable, original period Yellow & Black Canvas sling seat & back rest, H |
| 125 | Vintage Camphor Wood Chest - plain uncarved, blackened metal corners & locks, lovely patina - 37cm High, 86cm Wide |
| 126 | Vintage style Eastern Teak Opium Bed - ornately carved decoration, gilded inset panels - approx 1 meter High, 2 meters in length & 73cm deep |
| 127 | 3 x Pieces - Vintage Occasional Furniture - D shaped Hall Table, Tapestry Upholstered Footstool + small Bedside Table w Drawer |
| 128 | Modern Hardwood Butchers Block - standing on legs, w pull out drawer - 86cm H 61cm W |
| 129 | Vintage sewing items incl Bone crochet hooks, 2 x pinking shears, metal dressmaking scissors, pearl handled button hooks, vintage lace, cottons, needl |
| 130 | Modern Hardwood Peer Sorensen Butchers Block - Mobile stand, lift out flippable Block, makers badge to side - 86cm H 61cm W |
| 131 | Restored Oak Arts & Crafts Hall Stand - small mirror to back, lift lid Glovebox, 4 x blackened Hooks, original Drip trays inserted to base - 184cm H, |
| 132 | Vintage Coalbrookdale style 3 Piece Outdoor Table & Chairs set - cast Aluminium, white painted |
| 133 | 2 x Pieces - Oak Arts & Crafts bedroom Suite - Wardrobe & Dressing Table - Mirrored door to wardrobe, light stained, stylish designs - Wardrobe 198cm |
| 134 | 4 x Vintage Hot Wheels diecast Cars - Redliner Hot Rod & Xploder + Funnycar & Tbird - all details to bases |
| 135 | 2 x Vintage Pilen Spanish made Mint Boxed Diecast Toy Cars - both 143 scale - M-309 Ferrari P5 + M-321 Mercedes C111 - w small paper brochure of other |
| 136 | 3 x Horse racing items - 2 x V R C 1982-83 Committee Ladies Box, nos !, 2 & 1978 Hong Kong Jockey Club The 14th Asian Racing Conference Medallion & na |
| 137 | 1930 40's Leather Cased MEVI Travel CHECKRPak Checkers Set - Folding our Board, draw inserts with checkers |
| 138 | Vintage Corgi Toy diecast Car - Citroen DS 19 - some wear to paintwork otherwise gc |
| 139 | Small lot - Vintage Sewing Implements - Victorian Carved, Turned & Coloured bone needle case w Stanhope view to top, Packaged needles, etc |
| 140 | 7 x Victoria Racing Club membership medallions belonging to Sir Rupert Steele - 1960s-90s 4 x marked No 1 membership no , 2 x marked No 2 & 196061 ma |
| 141 | 2 x vintage Lesney Die-Cast vehicles inc, Mint Boxed Matchbox Rolls Royce Silver Shadow No 24 and a Models of Yesteryear 1930s Bentley |
| 142 | 5 x Vintage c1970's Rubber Spooky Horror themed Novelty Toys - Skeletons, Snake, Robot with suction cup to base, etc - all in Good original Cond |
| 143 | 2 x Vintage Diecast Cars - Corgi Whizzwheels bertone Runabout Barchetta + Mebetoys Mattel Ferrari 512s Pininfarina - both in VGC |
| 144 | Yoneya tin clockwork ME 593 Armoured Vehicle - dark green, orange, Japan 13cms L |
| 145 | Group lot military related items - Returned Sailors & Soldiers League enamel badge, C of Aust War Savings Cert, Victoria petrol ration ticket, blue en |
| 146 | Vintage Dinky Toy diecast HOLDEN Special Sedan - number 196 - Opening Bonnet & Boot, jewelled head & tail lights, good original cond |
| 147 | 6 x vintage Football membership medallions, 1978 Prahran (Prahantonians) No 1 & 5 x VFA 1980, 81, 82 ,83 ,84 (St Rupert Steele) |
| 148 | Vintage boxed Mens stainless steel Seiko Quartz Alarm Chronograph - Digital & Analogue - H357-516A |
| 149 | Boxed vintage Unitrex LED Mens Watch - Solid state, Time & Calendar features, with paperwork incl sales receipt dated 221076 & spare links for band |
| 150 | 2 x Vintage Australian made Electric Motors - Electra in Original Cardboard box + Buzza |
| 151 | Group lot silver 'Bluebird' enamel jewellery - necklace with birds either side of flower & 2 x double Bluebird Brooches chain linked |
| 152 | RASV Councillor enamel badge engraved to back PJR Steele (Sir Rupert Steele) |
| 153 | 2 x Vintage Lesney diecasts - Number 30 Crane Truck Magirus-Deutz + number 74 Mobile Canteen - both in VGC |
| 154 | Group lot vintage costume jewellery - pair large rhinestone Shoe ornaments & wide Bracelet with green & white Rhinestones |
| 155 | 4 x vintage Melbourne Grammar, incl, Stokes Silver & enamel Old Melburnians On Active Service, sporting, enamel 1958-1908 Church of England Grammar be |
| 156 | 2 x pce Set Vintage French costume Jewellery - dome blue stones surrounded by large white Rhinestones - brooch, pendant can be worn joined or separat |
| 157 | Art Nouveau Silver necklace with scrolled pendant set with blue stone to centre & others - chain needs reattaching |
| 158 | Vintage Kids Toy Bakelite Pistol - Sheriff Automatic text to 1 side, unusual handle with built in Whistle - 145cm L |
| 159 | Mint Boxed 1960s Hong Kong made Lincoln International toy Safari Rally Winning Ford Cortina - battery operated - approx 23cm L |
| 160 | c1909 14ct Gold Melbourne Grammar School medallion awarded to Cyril Steele (Steele & Co) 1st 50 yds Open Champ - TW 25 grms |
| 161 | Victorian 9ct rose gold bar brooch with oval setting featuring white sapphire and seed pearls - TW 3 1grms |
| 162 | 18ct yellow & white gold Band - TW 58 grms |
| 163 | Vintage 14ct Gold oval Victoria Racing Club medallion with the initials PJR Steele (Sir Rupert Steele) - TW48 grms |
| 164 | Ladies large 18ct gold 20 x Diamond cluster ring - approx, cts 0 513, 0 256, 0 128 & 17 x 0 064 - TW 5 6 grms - marked 750 |