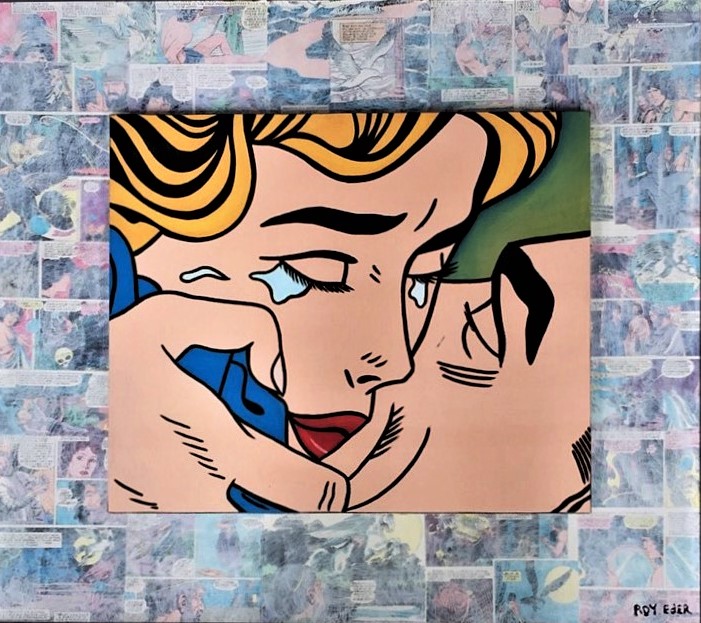 Please note our weekly viewing and opening times have changed

Wednesday  12  – 6pm
Thursday     12 – 6 pm
Auction starts 6pm Thursday
Auction conditions of sale
Payment by credit card, eft or cash
Goods to be paid for prior to collection.
Late payment will incur a $10 fee.
22% buyer premium (+ Invaluable 5% if applicable) + GST applies
1 % charge on Credit Card and Eftpos
Goods to be collected by 6pm Friday after the sale
The Collector recommends the services of Pack & Send Caulfield.
Pack & Send specialise in providing affordable yet professional packing and freighting solutions.
Pack and Send
835 Glen Huntly Rd, CAULFIELD, VIC, 3162
Phone: 03 9528 5111
Email: caulfield@packsend.com.au
The Collector does not accept liability for the acts or omissions of contracted third parties.
Please email us for further information – info@thecollector.com.au
| lot_no | Description |
| --- | --- |
| 1 | Box lot - Heaps vintage FOOTY Records - all smaller format c197080's - 1 with Gerard Healy signature to cover |
| 2 | Large Mirror with wide frame - 117cms H x 85cms W |
| 3 | Vintage Industrial Mobile Trolly Stand - distressed tubular metal frame, large wheels |
| 4 | 1970s Portable Cased National Solid State Reel To Reel w Automatic Reverse & Recording Functions - Model RS-7805 Made in Japan |
| 5 | Artist Unknown c198090's Decorated Wooden Stool - Fab hand painted designs & colours, some borer damage to top, no signature sighted |
| 6 | Box with Complete sets of Penthouse magazines 1998 - 2002 |
| 7 | Box lot - Vintage & Modern Toys - Boxed Saddam Hussain Doll, Nintendo Console Games, Sydney Olympics soft toys, Snow White, etc |
| 8 | Box Lot of DVDs incl Boardwalk Empire , Rome , Mad Men , Death in Paradise etc |
| 9 | 3 x Items incl Brass Fire surround - copper corners and raised swags, vintage fire set with cast iron base & vintage wall mounting extension phone |
| 10 | Box lot of Power Tools incl Ozito circular saw, XU1 angle grinder, hammer drill |
| 11 | Group lot - Modern Decorative Household items - Wall Sculptures, Free standing stylised Face, packaged as new items, Tweety bird print, lamp shade, etc |
| 12 | WW2 style US Military BOMBER PILOTS jacket - Faux Fur lined, leather look exterior - label sighted, size 42 |
| 13 | 3 x 1970s Women's Bathing costumes 2 x skirt bathers etc |
| 14 | Box lot - Lone Star plastic Water Bottles, Plastic Toy Pistols & Machine Guns, etc |
| 15 | Box lot TOYS incl Lego, Pokmon trading card game, Army vehicles etc |
| 16 | 3 x boxes mixed items Tins Books inc Graham Kennedy treasure, cassettes, clocks boxed items etc |
| 17 | Box complete sets Penthouse magazines - 1992 - 1996 |
| 18 | Large group lot - mostly vintage and retro lighting items inc, lamps, light shades, ceiling lights, vintage wall heaters, etc |
| 19 | Box lot inc Vintage oil lamp base, silver plate cake stands, dishes, packaging, etc |
| 20 | Group lot - assorted vintage items inc, Australian MacRoberton's Setters tin, electric Samovar, plaster ware old lady and gent bookends, brass lamp, etc |
| 21 | Group lot of RETRO items inc Nylex graduating harlequin cannisters, Colourful tin graduating cannisters, cased retro picnic set, orange crock-pot, weaved cane bottle basket etc |
| 22 | Group lot - assorted items inc, plaster ware cherub lamp, figural bookends, pottery lidded chicken vessel, resin dancer figure, etc |
| 23 | 2 x Boxes of Mixed Items incl English ware , EPNS , Glassware etc |
| 24 | 2 x Boxes Photography items inc Cameras & accessories, Books, Slide viewers, Japanese musical footed lacquerware photo album |
| 25 | Box lot of DVDs incl Movies , TV Series , Documentaries , AFL MatchesHighlights etc |
| 26 | 3 x boxes - assorted items inc, spot light, magnifying lamps, desk lamps, etc |
| 27 | Box lot of ephemera inc War related newspapers incl The Herald, The Sun, The Age etc |
| 28 | Box lot - Vintage & Modern FOOTY Card & Books - Club Histories, Albums full of cards, etc |
| 29 | 3 x vintage items inc, 1980s leather batwing jacket, mock croc brief case and a leather suitcase |
| 30 | Box with Penthouse magazines incl 1989, 1991, 1990, 1997, 2002, 2004 issues, 3 Penthouse binders & Cap |
| 31 | Box lot of Vintage Ephemera & Newspapers incl Souvenir Albums , The Illustrated London News , The Sun , The Daily Telegraph etc |
| 32 | 5 x Boxes Tools & Blokey items inc Hand tools, Power tools, Spanners, Oasis Cooler etc |
| 33 | Group Lot of Mixed Items incl Vintage Binoculars , Vintage Metal Cash Box , Digitech Cassette to MP3 Convertor , Bakelite Record Pickups etc |
| 34 | Box lot of Art Glass & Pottery incl Turines , Vases , Plates , Murano Art Glass etc - Some Marked to Base |
| 35 | Box lot blokey items inc Tins, Kaiser Syuhl Borassa valley twin serving tray, Man on the Moon book etc |
| 36 | 4 x Boxes inc CD's, Orange cased record player, lamps, light shades etc |
| 37 | Box lot of Spooky Toys & Items incl Boxed Buffy The Vampire Slayer Spike Figure , Halloween Related items , Spider Web Slinger |
| 38 | Group lot Complete Beer home brewing kit inc Fermenting Barrel & Accessories, Bottles, Caps, Bottle press, labels, bottle dryer etc |
| 39 | Group lot blokey items inc Snakeskin cigarette case, cigar holder & Pioneer Silver cigarette lighter |
| 40 | Small box lot - assorted mostly animal figurines inc, pewter, glass, china, metal - rabbits, cats, fish, etc |
| 41 | Box lot of Men's silver tone rings different various skull designs |
| 42 | Box lot heaps of European military badges |
| 43 | Eastern timber Inlaid box with contents of brass miniatures |
| 44 | Group lot inc Northern Territory Emergency Service (NTES) CAP with Embroidered patch, NTES badge - SES gloves and Royal Life Saving Society Bronze cross patch |
| 45 | 2 x Boxes FISHING mainly freshwater vintage lures and spinners |
| 46 | Cased Stokes stainless steel flask and cigar tube set |
| 47 | Small group lot - Vintage Ceramic Novelty Ashtrays - Australian pottery Houses with Smoke out Chimney, 1930's Japanese Frog, etc |
| 48 | Group blokey items inc Heres Luck & cheers oversized bottle opener, Mobil Pegasus Key ring, 2 x vintage pocket knives with ivorine handles, DH matches a protest from Dick Smith Foods |
| 49 | Group vintage jewellery incl Pearl drop on Silver chain , Earrings , Bracelets , Rings etc |
| 50 | 2 x Boxes FISHING mainly saltwater vintage fishing & squid lures |
| 51 | 3 x Vintage Wall Mirrors incl Large Red & Black Painted Mirror ( Approx 89cm H x 10fcm W) & Retro Mirror w Scroll Pattern ( 67cm x 47cm W) |
| 52 | Group Lot of Retro Household items incl Pair of Metal Chairs , Carpet Runner , Planet Lamp & Valor Portable Heater |
| 53 | 2 x Mounted Prints incl Tank Girl Movie Poster (100cm H x 27cm W) & Black & White Optical Illusion Print w Marks Sighted ( 76cm H x 76cm W) |
| 54 | Vintage CAST IRON pedestal bathroom hand basin lemon enamel with taps |
| 55 | Small Group of Fishing Items incl Heaps of Fishing Reels , Tackle Boxes w LuresHooks , Approx 14 Fishing Rods some w bags etc |
| 56 | 2 x pieces Stereo Equipment incl Rank Arena Stereo System w Two way Speakers marked made in Japan & Panasonic SA-AK47 System w Speakers |
| 57 | Small Lot of Large Plush Toys incl Mickey Mouse , Minnie Mouse , Ozzy The Ostrich etc |
| 58 | Group Lot of Vintage Audio Equipment incl Kenwood Stereo System , Realistic Speakers , Teak Two Way Speaker System etc |
| 59 | 2 x Items inc Box LPs Vinyl & 45 rpm & vivid small turntable |
| 60 | Box lot incl Vintage wooden and metal pastry design presser, Venetian masks, Perfume bottles, Babushka dolls, pencil drawings, Boxed games - monopoly, scrabble etc |
| 61 | Box Lot of Dolls & Kids Toys incl Beanie Kids , Boxed Oriental Dolls etc |
| 62 | Small Mixed Lot of Vintage Rotary Telephones & Framed Prints incl Picture of a Couple |
| 63 | Small lot of Vintage Audio Equipment incl Pair of Silver SX300 15W Speakers , GE Superadio II & Sanyo Solid State 14 Radio |
| 64 | Vintage Leather Horse Saddle w Stirrups - Marks Sighted |
| 65 | Box Lot of Pottery incl Guy Boyd , Royal Tudor , Vases etc |
| 66 | Box lot of Music & Ephemera incl CDs , Cassettes , Prints , Theatre Books , Records etc |
| 67 | Group lot - Victorian style What Not shelf + 4 x Vintage Wall Clocks, various brand, etc |
| 68 | 2 x boxes - assorted items inc, Airfix and other model building kits, CDs, vintage travel tourist maps, etc |
| 69 | 2 x Large plastic Advertising Letters A & B |
| 70 | 3 x Items inc Gilt framed mirror, Ornate gilt picture frame & framed print mother & daughter at piano |
| 71 | Group lot - assorted vintage desk desk lamps inc, blue Murano fish (af) brass banker style, Hanimex, Longwood - green, yellow, blue, etc |
| 72 | Box lot - mostly vintage pretty china inc, Brentleigh, Paragon, Doulton, Meakin, Sandland, Blue Lustre vase, etc |
| 72.1 | Box lot plus old metal leatter boxes & hanging planter |
| 73 | 2 x boxes - assorted items inc, Victorian China, red and white check picnic plates, Teledex, salt box, etc |
| 74 | 3 x boxes inc vintage sunbeam, enamel teapot, boxed selanger, crystal, crystal etc |
| 75 | 5 x boxes of Mixed Items incl Epns , Rifle Cases , Wilma Vibro Massager , Tins , Tools , Blokey Items etc |
| 76 | Group lot - Pair Oriental resin Figures & Pair of large Oriental Vases |
| 77 | 3 x Boxes Children's Toys & Books incl Enid Blyton Noddy 1950's Mickeys Wonder Book full page colour plates, soft toys, boxed board games etc |
| 78 | 3 x Boxes of Vintage Mixed Items incl Army Bag w Canteens , Prints , Ceramics , Kids Toys , Glassware etc |
| 79 | Box lot - assorted mostly Blokey items inc, beer tankard, vintage packaged items, framed footy caricatures, pewter goblets, etc |
| 80 | Box lot of Assorted Art Glass & Crystal incl Ashtrays ,Bowls , Cups , Marbles |
| 81 | Vintage Bamboo and rope Basket & contents of Ladies items inc leather wallets, scarves, Italian silver flat shoes, beaded tribal hat, zig zag chrome candlesticks etc |
| 82 | Group lot Masonic items inc Case with Masonic aprons, sashes, medallions, ephemera etc, leather collar case with contents & wooden gavel |
| 83 | Small Lot of Vintage Kids Toys inc Sherriff Donald Duck Small Bag , Diecast Cars - Matchbox , Lesney , Dinky etc |
| 84 | 3 x Vintage Skateboards incl Baker Deck- 85 Inch W |
| 85 | 2 x Vintage Items incl Painted Shadow Box & Red Metal Wine Rack |
| 86 | 3 x Boxes of Mixed Items incl Pictures , Books , Ceramics , Clothes , Lights etc |
| 87 | Large ornate Victorian mahogany veneer Toilet Mirror with curved front and lift up vanity compartment |
| 88 | Victorian style Bronze Bust of a Girl - no marks sighted, raised off Wooden Base - 51cm H (with base) |
| 88.1 | Large Victorian Blush ware LAMP & shade Urn style with scrolled handles, hand painted highlights with enamel & gilt detail - square pleated cream shade 78cm H (af repair to base stem) |
| 89 | Large Vintage Felt Wall Hang featuring BULLFIGHT Scene - fringed edges, colour still bold, label sighted marked Made in Italy Cotton & Rayon - 123x191cm |
| 90 | Vintage Metal Maxart Buttons Display Stand w Drawers |
| 91 | 2 x Pieces of Audio Equipment incl Unbranded GA604 60W Guitar Amplifier w 4 x 65 speakers & Scratch built Suitcase Speaker w 2 x Blaupunkt 7 Speakers |
| 92 | Box lot of Decorative Ceramic & Chinaware incl Vases , Figurines , Pots etc |
| 93 | 2 x Boxes Nautical theme inc Lighthouse lamps, small timber boats and sailboats |
| 94 | 3 x Large c191020's Nave Oil Paintings - all featuring Swans & Waterbirds - Pair signed M Sherra & Dated 1920 + another |
| 95 | 2 x HCovers Pottery and Porcelain marks incl Encyclopaedia of British Pottery and Porcelain marks and Dictionary of Marks |
| 96 | Small Lot of Mixed Items incl Vol 1-3 Of The Australian Junior Encyclopedia , Treasury of Modern Biography, Cased Anodized Cups & The Paintings of Batiste Madalena |
| 97 | Group lot inc Glass perfume bottle with bluegreen base, Copper Minoan figure with owl on head, English china inc Aynsley and boxed pretty oriental floral china tea set |
| 98 | Group lot - silver napkin ring (26 7 grms) + 6 silver plate, 3 boxed sets cutlery inc 3 prong desserts forks, teaspoons & tongs, serving dish etc |
| 99 | Group lot inc, pretty china and Australian Pottery and glass - Limoges plates with gilt and floral decoration, Maling pin dish, Crinoline lady trio, gold Pates vase, ugly face tankard, red glass vase, etc |
| 100 | Group lot ENGLISH china inc trios - Royal Albert, Queen Anne, Duchess pin dishes ,Royal Doulton Bunnykins Mug, Booths Old Willow Cabinet plate etc |
| 101 | Box lot Ephemera - c1870s The Australasian Papers |
| 102 | Group lot fishing items inc fishing line some boxed - Platil, siglon II, red anodised fish scales, scales etc |
| 103 | Set (4) RETRO Pyrex Graduating bowls 2 x orange with yellow flowers &2 x plain yellow - largest 27cm D |
| 104 | Shelf lot - Australian pottery inc, Retro Diana casserole, Ellis salt pepper, Swagman tea pot and mug, Wembley Ware boiler, signed vases, etc |
| 105 | 3 x 1950s New Old Stock Packaged General Motors AC incl 2 x TP-516 Boxed Fuel Filters & Element C-232 |
| 106 | 2 x Military Items inc Army Khaki jumper & Khaki, Camp bed Mosquito net |
| 107 | Box blokey items inc Cameras, 2 x vintage Sheffield England Sheep shearing shears, drills etc |
| 108 | Large framed vintage Tapestry - Egyptian desert scene with Pyramid and folk camping, riders on camels, etc - approx 50cm H x 140cm W |
| 109 | Taxidermy Shoulder mount AFRICAN IMPALA - very good condition 90 cm approx height |
| 110 | 2 x ladies vintage items - 1940s reptile skin Leather handbag, silver hinges & clasp, matching coin purse, fixed strap 20cm x 23cm and a light blue parasol, silvered ornate handle |
| 111 | Framed Leonard Beck (1890 - ) Etching A Riverside Pastoral , Details on pencil to margin - Approx 14cm H x 25cm W |
| 112 | Group lot Jasper style incl Wedgwood Jasperware pin dish, Glass Cocktail shaker with Matching Ice bucket roman classical scenes around the circumference & Dudson Hanley Jasper sugar bowl |
| 113 | Group lot China Trios & Duos inc Japanese Lustre, Royal Grafton, Paragon etc |
| 114 | Group lot - Vintage small sized Clocks - Gilt Ormalu c1900 (af) , Swiss made 8 Day with Enamel Face, etc |
| 115 | Roy Eder (Active c2000's) Large framed Mixed media - Girlfriend Series - Signed lower right - 80x88cm |
| 116 | Leanne Reid Wanjidari (Australia, 1966 - ) Mixed Media on Paper - Rainforest Dragon - Signed lower right, further details on Exhibition label verso - image size 77x58cm H x W Frame size 100x805cm |
| 117 | John Percival Parkinson (1921-2003) Framed Watercolour - The Old Farm, Flinders Rangers - Signed lower right - 31x46cm HxW |
| 118 | J W H Grout (Britain, Australia - working Ca 1900) - Framed water colour - Australian Coastal Scene - signed lower left, painted circa 1900 - 20 x 50cm HxW image size Frame size 35 x 65cm |
| 119 | Mina Fullwood Watson (1872-1944) Gilt Framed Watercolour - The Memorial - Signed lower right - 35x20cm HxW |
| 120 | David Pringle (1972 - ) Framed Oil Painting - Morning Mist - Signed lower right - image size 54x45cm HxW, frame size 63x535cm |
| 121 | Jill Carter-Hansen (1941 - ) Framed Monotype - Equus - Signed & Dated 1981 lower right, titled lower left - 50x31cm HxW |
| 122 | Madeleine Daense (Australia, working c196070's) Framed Oil Painting - La Pilage - Signed lower right, titled verso - image size 26x26cm HxW, frame size 48x48cm |
| 123 | Margaret Lees (1936 - ) Framed Watercolour - Balloons - Signed & Dated '77, lower right - Image size 205x25cm HxW, frame size 41x45cm |
| 124 | Large vintage style wall clock - roman numerals clock face approx 77cm D |
| 125 | Group Australian Pottery inc Fowler mottled glaze jug, jug with raised gum nut, large bowlbird bath green glaze with central mottle brown detail 52cm D (af to base) etc some marked to base |
| 126 | 3x 1950-60s New Old Stock General Motors packaged AC Triple Trapper Oil Filters C-403 |
| 127 | Box lot costume jewellery - colourful necklaces, glass beads, bracelets, pendants, brooches etc |
| 128 | Approx 24 x 1963 64 Railway Transportation pre decimal periodical Magazine issues |
| 129 | Tin with costume jewellery - charm bracelet with coins, cosy doll, pairs earrings, rings, necklaces etc |
| 130 | Group lot inc cassettes & vintage red vinyl holder - dire straights, blondie, mental as anything etc & Polaroid 104 etc |
| 131 | 3 x Vintage Cartel De Toros Laminograf's Posters w Images of BullfightersBullfighting - Details to Margin & Original Packets - Printed in Spain |
| 132 | C1970s 2 x Tim Buckley Vinyl LP ' Greetings from LA' - One Pressed in USA |
| 133 | 2 x boxes Blokey items incl, Tins, Advertising Bottle stoppers, Cigarette cases, Australian Flag, pocket knife, Badges etc |
| 134 | Group lot - Vintage Carved new Zealand Tiki figures & Long Boat - some pieces w details to back incl Carved in Rotorua, etc - tallest 275cm H, boat 41cm Long |
| 135 | 2 x Vintage Vinyl Record LPs incl Cosmo's Factory By Creedence Clear Water Revival - Malaysia Pressing - & Thick As A Brick Jethro Tull Vinyl LP Album - Ink stamp to side 2 'Not for Sale, Sample Record' |
| 136 | Artist Unknown c1900 Mounted Watercolour - Lake Scene with Mountains & Boats, possibly New Zealand - Unsigned - 145x255cm HxW |
| 137 | Vintage Polaroid 220 Instant Camera in original Leather Carry case w paperwork, access, etc |
| 138 | 3x 1950s New Old Stock Packaged General Motors AC Oil Filters M13- Made in New Zealand |
| 139 | Group lot Assorted 1960's Swap cards in albums loose swap cards & decks of playing cards |
| 140 | Set of 8 Vintage Lobby Cards for the Movie 'The Further Perils of Laurel & Hardy' - c1967, printed in USA + other details to margin - each card measures 28x38cm HxW |
| 141 | Group lot - Australian 2000 Olympics related items inc, 10 x The Australian Prime Minister's Olympic Dinner 9th Sept dinner plates, 6 x metal dishes - one with plaque, Opening Ceremony video set and a goblet |
| 142 | Original 1963 Australian One Sheet Movie Poster for '30 Years of Fun' - a Compilation Comedy featuring Charlie Chaplan, Laurel & Hardy, Buster Keaton, etc - printed by Robert Burton, Sydney |
| 143 | 4 x Vintage Fishing reels incl Boxed Garcia French Mitchell 300 A Spinning reel & 3 x PFLUEGER Medallist by Shakespeare FLY metal fishing reels |
| 144 | Vintage Portable LP - Record carry Case - Blue Black tone 34x34x5xm |
| 145 | 1891Victoria Letters of Patent no8819 |
| 146 | 3 x Box Cameras inc Italian Filmor, KODAK Brownie Model I and ENSIGN Ful-Vue |
| 147 | Group lot inc Wade Whimsies, Song & Folk etc, James Kent Blue & White shoe, Ginger Jar, Rosebud Ladies & Gentleman measuring glass etc |
| 148 | Group lot of Queen Victoria items inc Octagon shaped brass tray Jubilee 1887 & 3 x HC The letter of Queen Victoria etc |
| 149 | 4 x 1950s New Old Stock packaged General Motors AC Oil Filters incl 2 x AC33A Filters , FF20 Filter & K13 Oil Filters |
| 150 | 2 x Art Glass inc Smokey caraffe 20cm & blue glass Jug with stopper 23cm |
| 151 | Led Zeppelin gatefold LP Record - Houses of the Holy - Atlantic label SD7255 |
| 152 | 4 x Vintage BOOMTOWN RATS Vinyl Lp Records Incl 2 x LP Albums (A Tonic For the Troops & Mondo bongo) & 2 x 45rpm Singles incl Surface Down Under & Diamond Smiles |
| 153 | Vintage RADIANCE Devon Cream Toffee shop display Tin - Colourful Image to front & back of Milk Maid in the Fields - Made in Doncaster , England |
| 154 | Oriental Porcelain Vase - HPainted DUCKLINGS To Front, signed to base & w Other Character marks to back - 20cm H |
| 155 | Vintage post WW2 Russian Brown Leather Pilots Helmet - Fur lined, Rubber Ear Piece covers, Pad to top, leather button down straps, etc - original label sighted |
| 156 | 2 x Folding Cameras incl British Kodak Brownie Six-20 and Baldini Prontor-S |
| 157 | 1967 Truman Capote's 'In Cold Blood' one sheet Movie Poster - 100 cms L x 68 cms W |
| 158 | Eastern Brass PEACOCK Figure intricate engraved detail with semi precious stones - slight af to tail |
| 159 | Circa 1930s Australian Military framed Returned Soldiers And Sailors Imperial League of Australia Carnegie and District Branch RSS ILA - signed Appreciation Certificate - 35cm H 41cm L |
| 160 | Box lot inc mint packaged 5 dollar gold coin, Philadelphia Mint Souvenir coin set, marbles, stamps etc |
| 161 | Vintage PNG Sepik Carved wooden Tribal Figure - heavily carved & incised decoration - 56cm H |
| 162 | Victorian Glass Lamp base & matching shade - hand painted floral detail to front with enamel stigmas - matching blue scalloped shape with gold braid signed Audsley - Caledonian Lane, Melbourne 45cm H |
| 163 | Retro gold tone adjustable desk lamp |
| 164 | Vintage c1930's Oriental Ginger Jar converted to lamp - HPainted Deco like design with matching shade |
| 165 | Group lot blokey items inc Phillips Bakelite radio (chip to side back), M J Thornley - Horsham bottle, Prince Albert tobacco tin |
| 166 | 2 Rolls Vintage 70's Wall paper, one with engraving style classical women bather design and one other |
| 167 | Group lot RETRO items inc Swedish Ruby Balloon glass, Tall stemmed Art Glass lightly ribbed red body and yellow stem 45cm H & Boxed cerise pink Dora soda Syphon with box soda bulbs |
| 168 | c1890 German Porcelain gilded Christmas Bread plate featuring Santa - some wear |
| 169 | 3 x Vintage PAINTERS & DOCKERS Australian 45rpm Vinyl Singles - Die Yuppie Die, Safe Sex & Dirty Filthy Rock n Roll - all in original Picture sleeves - Mushroom white label records & Musicland labels - K411, K603 & MUS S 2012 |
| 170 | Original 1967 'The Further Perils of Laurel & Hardy' Australian Daybill Movie Poster - marked Royelltone Prints Pty Limited, lower right - 735x33cm |
| 171 | Group lot China & Bohemian Amber & Crystal vase with frosted floral detail, 3 x English china trios, cake plate etc |
| 172 | 2 x c1890 German porcelain cabinet plates incl Ribbon) - pink blush borders featuring children & ladies (Hline crack) |
| 172.1 | 3 x legal documents - 1858 lndenture, 1887 Cert of Title & 1876 NSW Memorial |
| 173 | Group lot Glass, Pottery, China inc Shelley Maytime creamer, Japanese Pin dish with cat figure, English jugs, Aqua blue glass tall jug, Japanese lightly frosted with flared rim & raised decoration etc |
| 174 | 3 x pieces 1950s Royal Winton china - 2 x serving plates, green ground featuring pink lilies & oblong dish 'Marriage of Figaro' |
| 175 | 3 x Marigold Carnival glass inc small pedestal bowl, 3 footed bowl with grape pattern, and diamond pattern bowl - all with ruffled rims |
| 176 | Group lot Continental china inc Royal Copenhagen Vases, Bavarian Plate & Limoges style Duo & French Limoges |
| 177 | Small lot 1930's china - Small Royal Winton 'Hazel chintz dish, Wilkinson cabinet plate, shaving mug etc |
| 178 | 2 x Art Glass inc Bottled shaped vases 1 x clear Kosta Boda 26cm signed to base & Blue 22cm |
| 179 | 3 x pces Crown Ducal 'Althea' floral serving ware - footed bowl, oblong dish (hline crack) & 3sectional plate |
| 180 | 3 x Art Glass items inc, Orrefors clear vase, small Murano amber Bullicante bowl, etc |
| 181 | Pair c1910 floral Satsuma Vases - cream, burnt orange, gilded - 30cms H |
| 182 | 3 x Royal Doulton inc c1912 Shylock D3596 sandwich plate, The weeping Rock Rock Blue Mountains D6311 large cabinet plate 27cm D & Square plate with floral detail D6212 |
| 183 | Set of 8 vintage Lobby Cards & Press release booklet of the film THE LOVE GODESSES - The story of Sex in the Movies! - featuring Marylin Monroe, jean Harlow, Marlene Dietrich, Theda Bara, etc - c1965 printed in USA & other details to margins |
| 184 | Small Lot of Vintage Travel Ephemera incl Maps , Vouchers , Calendars etc |
| 185 | Hard Covered 'Hopkinson's Limited' Book - Patent Safety Boiler Mountings & Valves Catalogue 900 |
| 186 | Small box lot - vintage ephemera inc, Mechanix Illustrated, 1950s RACV Royal auto, Soldier Songs sheet music, wine bottle labels, etc |
| 187 | Group lot mixed ephemera inc Petrol coupons WWII, Melbourne Towing 1934 storage invoice, Mateship and strangers friend by Henry Lawson etc |
| 188 | Group lot Royalty items incl Commemorative plates George VI & Queen Elizabeth, Boxed Royal Trivia Quiz & The Lord Kitchener Memorial Book etc |
| 189 | Group lot of ephemera inc 1950's tourist postcards - Ballarat, Maroondah etc, History of Malmsbury State School - centenary issue & Tourist pennants |
| 190 | Vintage Art Deco Mottled Pink & White Glass Lamp Shade |
| 191 | 4 x 1950s New old Stock packaged General Motors Oil filters AC33A, C-403, C-403 |
| 192 | 2 x Vintage English box cameras inc Kodak 1940's Brownie - Reflex, Coronet twelve 20 - colour filter model |
| 193 | Box lot of Fishing Lures some in original packaging various lengths and sizes, |
| 194 | 2 x Vintage EXPLODING WHITE MICE Australian 45rpm Vinyl Singles - I Just Want my Fun (Purple Vinyl 1990) + Breakdown Number 2 (1988) - both The Greasy Record Company - K10016 & K651 |
| 195 | 2 x vintage photographic boxes with glass photo plates - family scenes etc |
| 196 | 2 x 1930s confectionery tins with pictorial illustrations - Sweetacres, Pascall - gcond |
| 197 | 3 x 1950s New Old Stock packaged Motor Vehicle Parts incl General Motors Oil Filter Lines FT24, C-232 etc |
| 198 | Group lot Vintage tins inc c1911 Cadburys Three British Queens, Needler's Buttered Brazils, Tea Caddy tin with Oriental scenes, Willow budget tin etc |
| 199 | 2 x Box cameras inc Kodak SIX-20 'Brownie' E & German Agfa Synchro Box |
| 200 | 2 x vintage clockwork toys - Comical dog, needs ears & tail & chicken both made in Japan |
| 201 | c2013 Kim Salmon & Spencer P Jones 45rpm Vinyl Single - A Bitter Projection - ltd Ed to 150 copies - self released label - signed & dedicated by both to inside cover |
| 202 | Small Grp Lot of Vintage Items incl Red , White & Blue Belt with Metallic Thread & Marked 'Lento , Medallion w Soldiers Face in Profile , Tie Pins & Vintage Abacus with Japanese Numerical Marks |
| 203 | 3 x vintage Marigold Carnival glass inc ruffled ribbed bowl star design to base 17cm D, ribbed twin handled open sugar bowl and ribbed milk jug |
| 204 | c1910s Ridgeways Vistas Ware Cabinet Wall Plate Burns and Highland Mary portrait scene 22cm D |
| 205 | 3 x Vintage Australian Pressings of The WHO Vinyl Lp Records incl The Who Quadrophenia (Gatefold dble Lp with Booklet Track record label 2644 001) , The WHO live at Leeds & Roger Daltrey 'One of the Boys' Polydor label 2480 411 |
| 206 | Group lot - Unframed c1900 Colour Lithographs - all published by Leighton Bros - English Historical Scenes & Cathedral Interiors - Tomb of Mary Queen of Scots, Tomb of Queen Elizabeth, Westminster Abbey, House of John Knox, St Georges Hall, etc |
| 207 | Ramones - Rocket to Russia Album Vinyl LP Reissue - SR6042 - Produced by Sire Records |
| 208 | Wooden box with fountain pens, prop pencils, biros, ink cartridges, etc |
| 209 | 2 x Black Riding Crops - typical size & longer coachman's whip - both in VGC & working ) |
| 210 | Group lot - Vintage Costume Jewellery, Retro 70's ballerina Jewellery Box & part Manicure set - Celtic Silver brooch, Coral Necklaces, 30's Clear crystal pendant in gilt mount, etc |
| 211 | Vintage MASONIC Regalia incl aprons, sachets, ephemera etc in folding case |
| 212 | Group lot FISHING equipment inc Box of vintage fishing flies & 2 x reels inc vintage Bakelite reel |
| 213 | Box lot marbles inc vintage large and small , Benningtons ceramic, etc |
| 214 | Vintage Tortoise Shell Imperial Tobacco 14lb Tin - Details Sighted |
| 215 | 2 x 1961-62 Schaeffer Imperial 1 fountain pens - dark red & navy - made in Oz |
| 216 | 2 x fountain pens - blue Parker Slim fold with 14K nib & green Dasi Pen (shorthand) with box |
| 217 | Group Silver jewellery - open work cuffbracelet, Belcher link necklace with bar & oval Lapis brooch (af) |
| 218 | Group - pair splate salt pots, pinchbech Cameo brooch, kooka brooch (af), cameo earrings, locket |
| 219 | 1970s Alpaca Mexico Silver collarnecklace inset with turquoise |
| 220 | 2 items - Vintage Wearever green cracked ice Fountain pen & English slimline green cracked ice propelling pencil |
| 221 | c1900 wide flat link silver Necklace - 19cms L - 45 6 grms |
| 222 | 3 x Fountain pens - boxed Platignum Stylo, Aurora 88 & Schaeffer Italic |
| 223 | Art Deco hand painting leather lanyard necklace with celluloid embossed Strawberry pendant and 2 matching on either side of lanyard - approx 38cms L |
| 224 | 2 x 1980s medallions - Jednota Melbourne 1918 - 88 Commemorative & V Slet Viden 1982 |
| 225 | Group lot pre decimal Australian stamps & First day covers inc UNSED stamps some in blocks of 4 - First day covers 1956 Olympics & Australian Antarctic Commemorative Issue |
| 226 | 2 x Czech bronze commemorative medals - 50th Years Anniversary of Sokol Unity 1900-1950 & 1935 T G Masaryk 85th birthday of First President of the Czech Republic |
| 227 | Silver Czech Medal 1918-1938 - commemorating 20 Years of Czechoslovakia1918-1938 20 Years of Czechoslovakia |
| 228 | Czechbronze commemorative Plaquette Jind?ich Fgner 1822-1865 - 6cms H x 5cms W |
| 229 | Art Deco Necklace - red cut crystal beads interspersed with gilt & enamel floral chain linked beads - approx 40cms L |
| 230 | Art Deco Glass Necklace - chain link with amber coloured stones interspersed with small jet beads - 40 cms L |
| 231 | Vintage Murano Millefiori graduated glass bead necklace - approx 60cms L |
| 232 | Group lot - small blue glass cylinder cologne bottle, mother-of-pearl 'bird in flight' pendant & small shell purse with red compartments |
| 233 | Vintage Gilded & Enamelled Medallion - 1933 London Building & Modern Homes Exhibition - very good cond With original Hinged Coat of Arms to top |
| 234 | 8 x vintage lapel advertising stick pins - BP, Mobil, Caltex, OK, Butagas, Qantas |
| 235 | 2 x Caltex medallions - silver metal Sales Award (Stokes) & bronze May 1981 commemorative Australian Equity |
| 236 | Hardy Bros (Alnwick) Ltd England featherweight FLY reel with original case |
| 237 | Natural Strand dark coral vintage necklace -46cms L |
| 238 | 1974 Port Arthur Football Club badge |
| 239 | Vintage c1986 Swatch Watch - Cosmic Encounter (Halleys Comet) - all original band etc, in good cond |
| 240 | 2 x 9ct gold Masonic medallions in wooden box - TW 3 6 grms |
| 241 | 14ct gold Caltex 4 star cufflinks & 3 Star Caltex 14ct medallion suspended on tie Clip - approx 16 9 grms |
| 242 | 1867 Deed Declaration re leasing part of St Johns Church lands between the Lord Bishop of Melbourne, Revd John Barlow & Messrs Smityh, Stubbs & Benn |
| 243 | Box lot incl pre decimal mainly Australian stamps and other ephemera incl receipts etc |
| 244 | Cast metal sign - text reads, Robertson on red background, approx 40cm L |
| 245 | Vintage BEASTS OF BOURBON Screen-printed Gig Poster - c1997 - some damage sighted - 585x42cm |
| 246 | 1940s - 50s boxed Australian Bakelite Nally Ware red picnic set (1 cup af) |
| 247 | Australian Pottery DIANA set of 3 Graduating Jugs - Beige, Yellow & Brown 14cm H to 11cm H |
| 248 | 2 x Indentures - 1853 pertaining to land in the township of Albion & 1853 land in township of Bolingbroke |
| 249 | Royal Worcester Shakespeare's characters 'Bottom' candle snuffer with box 11cms H |
| 250 | Vintage Marigold Carnival glass bowl - Daisy pattern, ruffled rim 24cm D |
| 251 | 1999 Limited Edition Collingwood The Premiership's A Cakewalk Hard Cover History Book By Glenn McFarlane & Richard Stremski |
| 252 | 3 x 1930s H & K Tunstall inc 2 x twin handle vases with hand painted detail - 1 x luscious fruit pattern, artist signed, R Grocott to base & 1 x Anemone pattern both approx 12cm H & Fruit pattern cake plate 22cm D |
| 253 | Original 1963 Australian Daybill Movie Poster for 30 YEARS of FUN - a Compilation Comedy featuring Charlie Chaplan, Laurel & Hardy, Buster Keaton, etc - printed by Robert Burton, Sydney - 755x33cm HxW |
| 254 | Royal Worcester - England for Johnson Dyson & Sons Sydney, Melbourne, & Perth Part Tea Set Pale Blue floral border with gilt detailed handles |
| 255 | Vintage blue iridescent oil lamp base with embossed decoration - 21 cms H |
| 256 | JAMES PLANT (English, ca1920's) Art Pottery Ewer - Hand painted period decoration in the style of GOUDA - marked to base, af - 305cm H (Handle looks to have broken off and being reattached) |
| 257 | 3 x Australian Pottery inc 2 x Remued , Blue with cream drip glass vase 8cm, Tan with cream drip glaze 6 5cm & Round pierced lidded bowl with abstract floral detail 11 x 15cm |
| 258 | 2 x Pieces - Vintage Art Pottery - unmarked Twin Handle Vase with Green & Yellow Drip Glaze + small Red glazed handled vase marked 522 to base - 17cm & 16cm H each |
| 259 | Australian Pottery Studio ANNA shape of Australia with Kangaroo - signed |
| 260 | GUS MCLAREN (1923-2008) Pair of Australian Pottery Bowls - Dark Green & Brown bands around body with White tops, orange & Pink interiors, both signed to bases - 145cm Diam Each |
| 261 | 2 x Australian cream LUSTRE Pottery inc Wembley Swan & a swan ashtray |
| 262 | Portmeirion twin handled brown glazed GAME lidded dish raised animals & wheat around circumference - deer & pheasant to lid 18 x 26cm |
| 263 | Marigold Carnival glass bowl - Oak leaves & acorns pattern - scalloped rim 17cm D |
| 264 | Vintage Carlton ware Anemone pattern triangular shaped dish - lightly raised pattern 22 x 22cm |
| 265 | Royal Doulton TC1058 - Australian Aborigine large cabinet plate 26cm |
| 266 | Circa 1920's American Weller Studio Art Pottery vase - satin blue glaze with raised leaf & berry decoration and twin small lug handles, incised mark to base, approx 19cm H (hairlines sighted) |
| 267 | Vintage c1950s EG Greenway Australian Pottery Twin Handled vase - Raised Fish design, marked to base - 14cm H |
| 268 | Gus McLaren (1923-2008) 3 x pieces Australian Pottery - all with varying Celadon Glazes - 2 x small pots & a larger bowl - all with differing Number Codes to bases |
| 269 | Vintage 8oz Glass Bottle For Cream - Bottled for Margoon Cream - Product of Carnegie w Marks Sighted - Approx 13cm H |
| 270 | 2 x Vintage Wembley Australian Pottery incl Beige Swan & cream lustre basket with weave detail |
| 271 | Vintage AWAJI Japanese Art Pottery vase - Brown Glaze - impressed marks to base, small chip to base - 24cm H |
| 272 | Royal Doulton 'Professionals' series ware rack plate - The Admiral (red jacket) (D3616) 1912-38 - 265 cms D |
| 273 | Robur EPNS Teapot with infuser |
| 274 | 3 x Vintage Art Pottery Vases - all the same shape with twin handles to lower, no marks sighted, Mottled Glazes, chip & hairline crack sighted to green vase - all measuring approx 19cm H each |
| 275 | Vintage THE GANGSTERS Vinyl Lp record - Self Titled - c1979 Shortbeat Records, BEAT 2 - matrix text 'Promising No One, Nothing' |
| 276 | Gus McLaren (1923-2008) Pair Australian Pottery Bowls - 2 tone Brown Glazes, lug handles to both sides of each, signed GMcL to bases - 8cm H, 12cm Diam |
| 277 | Jane Annois Australian Studio Pottery vase - squat form, 4 small lug handle like decorations around top, incised linear designs to body, Green & Brown coloured glazes with darker highlights, incised signature to base - 16cm H |
| 278 | Eleer (Eileen) M Cook Australian Pottery Bowl, hand built, shallow, pierced sides & raised Floral design to front, signed to base & inscribed Drysdale - 23cm L |
| 279 | 11 pces Vintage P Fouillen Quimper French pottery - dusty pink, green shell shaped - large bowl with 10 smaller - marked to base |
| 280 | Group Lot of 1940s Johnson Bros England Floral Part dinner set inc platter, tureen, 5 x trios, side plates, dinner plates, etc |
| 281 | PAIR Bronze candlestick holders Cherubs decoration with grape & vine candle holders - 6 claw feet 30cm H |
| 282 | Circa 1900 Japanese Satsuma part tea set with highly detailed images of figures in traditional tones and gilt set in a landscape |
| 283 | Vintage European Porcelain figure - The Bather - marked to base but illegible - 31cm H |
| 284 | Vintage Glass One Pint Milk Bottle - Bottled For RGreen , Glen Huntly Dairy - Approx 20cm H |
| 285 | Marigold Carnival glass 3 footed bowl with peacock and grape & vine pattern- scalloped edge 20cm D |
| 286 | 2 x English Pottery inc BESWICK Art Deco twin handled matt green, blue & yellow vase 17cm H (slight AF ) & Crown burgundy Jug lightly ribbed with drip glaze 16cm H |
| 287 | 1920s Pilkington Royal Lancastrian (#3225) ceramic bowl, 23cm D - Maker stamps to base |
| 288 | Vintage Glass One Pint Milk Bottle - Bottled for T Jenner , Murrumbeena - Approx 20cm H |
| 289 | Australian Pottery Studio ANNA Charger painted scene to front - signed 24cm D |
| 290 | Gus McLaren (1923-2008) Large Australian Pottery Bowl - Earthy toned Brown & lighter glazes, signed to base - 11cm H, 18cm Diam |
| 291 | Pair vintage Oriental vases applied raised decoration to top, crackle effect hand painted warriors 20cm H |
| 292 | Bronze female bust - coal painted dress detail bares signature 25cm H |
| 293 | Victorian Pinder Bourne and Co small china plate with religious transfer image of Joseph Sold by his Brethren to the Ishmaelites (af) - stamped to base, approx 18cm D |
| 294 | Vintage Wembley Australian Pottery Ashtray - Transfer Australian Native Stockman Bush Decoration, raised Aboriginal Motifs to border, marked to base - 16cm Diam |
| 295 | c1936 Maling 'Blossom Time' pottery round vase with embossed floral design - 13cms H |
| 296 | c1930s Herman A Kahler Ceramic Lidded Box w Marks to Base |
| 297 | Vintage Art Glass Bowl - Pink & Opalescent splotched colours, no marks sighted - 23cm Diam |
| 298 | Boxed CHRISTOFLE splate Carving set with embossed Grape and Vine pattern |
| 299 | Vintage Wembley Australian Pottery Ashtray - Transfer Kangaroos & Bush Decoration, raised Aboriginal Motifs to border, marked to base - 16cm Diam |
| 300 | Gus McLaren (1923-2008) Pair Australian Pottery Bowls - Tenmoku glaze to exterior with lovely green interior glaze, signed to bases - 9cm H, 125cm Diam each |
| 301 | Vintage Chrome Alarm clock with moving Kabuki faces on central blue section approx 13cm H |
| 302 | c1915 - Kodak No 2 Folding Autographic Brownie - made by Eastman Kodak & Co, Rochester NY USA |
| 303 | Vintage Wembley Australian Pottery Lustre Ashtray with raised Dog to side and frog 12cm D |
| 304 | c1900 clear glass 'Good Luck' lidded butter dish - feat Text, horseshoes etc - 18 cms D |
| 305 | 1920s Royal Doulton 'Game Birds A' series ware rack plate - Plovers - D4586 impressed date 4 26 - 24cmsD |
| 306 | Gus McLaren (1923-2008) Australian Pottery Comport - Square shaped Concave top with hand painted Colourful Squares, unglazed lower section with 4 supporting arms, signed to base - 85cm H, 22cm W |
| 307 | 1930s Regal Mashman Australian pottery ribbed cylinder Vase - brown glaze with bluegrey - marked to base - 15cms H |
| 308 | Pair Locke & Co Worcester - England c1900 Bamboo VASES gilt trim 20cm H |
| 309 | c1900 German porcelain figural group - girl & boy with shell featuring scene - cross sword marks to base - 15cms D |
| 310 | Ted Secombe Australian Studio Pottery Vase - deep red glaze with Gilt Leaf & Branch design to front & back, signed to base - 30cm H |
| 311 | Betty McLaren Australian Pottery Wall plate - Hand painted Star & Star fish decoration to centre - signed verso - 27cm Diam |
| 312 | John Castle Harris (1893-1967) Australian Pottery Jug , Decorated w Images of Two Birds In Flight - 12cm H - Signature to Base |
| 313 | Pair vintage Chinese cloisonne Vases with wooden stands - blue ground - blue enamel to base - 21cms H |
| 314 | Large Vintage pressed clear glass Confectionary Jar - fitted stopper with hobnail like decoration to top - 32 cm H |
| 315 | Vintage Wembley Australian Pottery Lustre SEAGULL Dish - typical Lustre glaze, impressed mark to base - 17cm H, 24cm W |
| 316 | Gus McLaren (1923-2008) Australian Pottery Footed Bowl - oval shaped beige body with 4 feet & brown Pierced Handles either end, 2 x panels of Colourful hand painted sections both sides, signed to base - 23cm L95cm H |