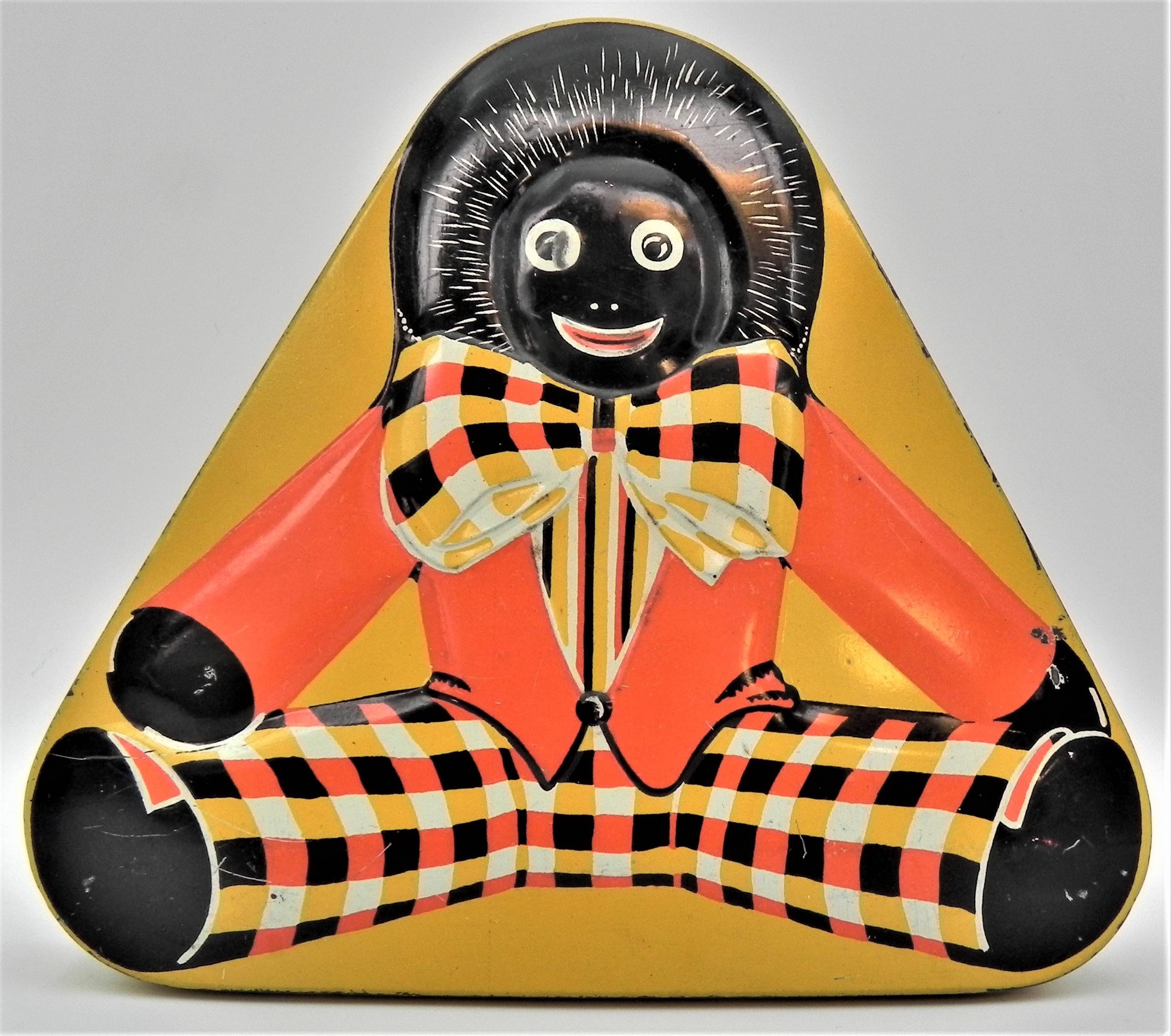 PLEASE NOTE:  The catalogue is updated on the Wednesday prior to Thursday's auction.
CONDITIONS OF SALE

Please note our weekly viewing and opening times have changed

Wednesday  12  – 6pm
Thursday     12 – 6 pm
Auction starts 6pm Thursday
Auction conditions of sale
Payment by credit card, eft or cash
Goods to be paid for prior to collection.
Late payment will incur a $10 fee.
24% buyer premium (+ Invaluable 5% if applicable) + GST applies
1 % charge on Credit Card and Eftpos
Goods to be collected by 6pm Friday after the sale
The Collector recommends the services of Pack & Send Caulfield.
Pack & Send specialise in providing affordable yet professional packing and freighting solutions.
Pack and Send
835 Glen Huntly Rd, CAULFIELD, VIC, 3162
Phone: 03 9528 5111
Email: caulfield@packsend.com.au
The Collector does not accept liability for the acts or omissions of contracted third parties.
Please email us for further information – info@thecollector.com.au
| lot_no | Description |
| --- | --- |
| 1 | 1930s OAK - Tall Boy - 8 Drawer - carved timber handles - 131cm H x 46cm D x 56cm W |
| 2 | Vintage Pender Bros West Maitland NSW - Honey Extractor - Drum form with cast spinning attachment, bottom tap missing 58cm H |
| 3 | Planex Security Drawer Container - 2 drawers - Model No DR 2B, approx 70cmH 52cmL 67cm D |
| 4 | Vintage framed Leadlight Window with Central Rose coloured panel with Etched Classical scene of Capri - 42x69cm HxW |
| 5 | Arts and Crafts light stained Oak 6 drawer Tall Boy Dresser with carved legs and tear drop handles |
| 6 | 1980's Round Chrome & smoke glass coffee table 83cm D |
| 7 | 1930s ART DECO oval Dark stained OAK Cocktail Cabinet - Central cupboard - shelves either side - chrome & Bakelite handle 67cm H 46cm D 68cm W |
| 8 | Heavy carved pine Hawaiian Ku Tiki Totem - approx 47cm H |
| 9 | Arts and Crafts two tier oak plant stand with tapering form - approx 90 cm H |
| 10 | Mid Century modern chest of drawers, 3 drawer with metal knobs 75cm L |
| 11 | Circa 1930s stylish timber side table - slender double U shaped legs, rectangular top - approx 50cm H |
| 12 | Set of 3 Mid Century Graduating Stools - Kauri pine Frames - curved ply seat 48cm - 62cm H |
| 13 | Box Lot of Stamps & Ephemera incl Australian Predecimal & Heaps of European Stamps |
| 14 | Box Lot of Records & Singles incl Barbra Streisand , Foreigner , 10cc & More |
| 15 | Vintage wrought iron double stool padded blue velvet seat - iron scroll work detail |
| 16 | Group lot Oriental items inc Japanese brass cigarette dispenser, pair of small vases, ginger jar, carved items, mask, lacquer box etc |
| 17 | 3 x Vintage Clothing incl Cowboy Style Fringe Jacket , Leather Vest & Sombrero |
| 18 | 3 x Mens Suit Jackets & Suit incl ZARA Slim Flit Black Suit , Grey Suit Jacket & Blue Tartan Jacket |
| 19 | WW2 French Army Battle Jacket w Sewn on Screaming Eagle Backpatch |
| 20 | The Dark Knight Black LEATHER Motorcycle Jacket complete with Batman emblem to the front by Universal Designs - Size M |
| 21 | Box lot - Vintage & Modern Jeans - G Sta Raw, Nif Naf Australian made, etc - small medium sizes, some near new |
| 22 | Modern Gothic Patterned Black Jacket w Tails & Matching Waistcoat |
| 23 | Vintage Womens Black Crushed Velvet Winter Coat - Made by Royal London |
| 24 | Small Lot of Vintage Ladies Jackets incl Maestro Coat , Denim Jacket w Fur Edging & More |
| 25 | Vintage Handmade Wooden & Metal Whirly Gig |
| 26 | 2 x 1960's Aquamarine Glass fishing Buoys approx 28cm & 30cm |
| 27 | 4 x pairs Vintage c197080s Womens 1 piece Bathers - Black & White striped, Purple, etc - various labels, smallmedium sizes |
| 28 | 3 x small lots LADIES Costume Jewellery incl Beads, necklaces bracelets, jewellery boxes etc |
| 29 | Box lot of remote controlled cars, buggies, Lamborghini etc |
| 30 | 3 x Boxes of Modern & Vintage Tins incl Arnott's , Biscuit Tins , Lolly Tins & More |
| 31 | 3 x Boxes mixed items inc Tins, China, Haberdashery, books, cane ware etc |
| 32 | Gramophone Columbia no 112A and parts |
| 33 | 4 x Vintage David Bowie Vinyl Records incl Scary Monsters LP , Blue Jean 12 Single , Dancing in The Street 12inch & 45 rpm Singles |
| 34 | Group lot incl engraved Gourd Nut, Conch Sea Shell & 3 x Shell light shades |
| 35 | 3 x mid-century Kartell table, Planet fluoro lamp, stool with curved cane seat |
| 36 | 4 x Boxes of Books , CDs & Lego incl Mostly Classical CDs & More |
| 37 | Vintage multimeter, wooden box and framed religious print |
| 38 | 4 x Vintage Turned Wooden Legs & Modern Pine picture frame |
| 39 | 2 x Boxes of Vintage & Modern EPNS incl Serving Trays Jugs & More |
| 39.1 | Chromed MAG Wheel & Dririder Motorcycle Carry Bag w Gloves & Other Road Accessories |
| 40 | Group lot inc 6 x Laminate shelving cubes free standing, stackable, wall mountable 92 x 36 x 50 cm & 4 x modern lamps, standard and desk |
| 41 | Box lot of Vintage Vinyl LPs & Records incl The Police , Dire Straits , Compilations & More |
| 42 | Box lot Games - wooden boxed backgammon, Wood Intelligence puzzle, cased Mah Jong, Chess etc |
| 43 | Group lot Jewellery inc Japanese lacquer and paua shell music box with contents jewellery & coffee bean spoon set, boxed watch & necklace, and a box of costume jewellery |
| 44 | Lot of Musical Equipment incl Guitar Pedals , CRATE 15W Guitar Amplifier & Lincoln Portable Reed Organ |
| 45 | 2 x Vintage Cane & Fabric Sewing Baskets - One w Legs |
| 46 | 2 x Boxes of Vintage Blokey Items & Tools Incl Sive , Hand Tools , Cameras & More |
| 47 | 4 x Boxes of Books & Mixed Items incl Art & Landscaping Books , Classical , Glassware , Ceramics etc |
| 48 | Simple Jarrah Four Tier Bookshelf - L x 104cm |
| 49 | Group lot of Modern Cameras & Camera Accessories incl Pentax isDs Camera , Lenses , Manuals & More |
| 50 | Group lot inc Kitchenalia, Houston hat, prints, Philips reel to reel, timber umbrella stand etc |
| 51 | 3 x Boxes of Glassware , EPNS , China & More |
| 52 | Box lot inc Husqvarna Viking Sewing Machine, assorted fabrics, upholstery and craft accessories etc |
| 53 | 4 x boxes inc china, pottery, glass, figures, ornaments, metalware etc |
| 54 | 3 x Vintage Australian Champion Ruby Cigarette 1oz Tins |
| 55 | Box lot mainly costume jewellery incl Tribal turq Bead necklace, fine silver ID bracelet & chain with pendant, brooches, earrings, watch keyrings etc |
| 55.1 | Cards - 70s edit Waddington's 'Shakespeare twin pack & 1986 Edit Baptiste Paul Grimaud Tarot Cards |
| 56 | 2 x Vintage Australia Capstan Tobacco Tins incl Small Mild Navy Cut Tin |
| 57 | Box lot costume jewellery - gilt enamel brooches, red fleck Constantine Murano pendant, faux pearls, chain, Chinese paper fan etc |
| 58 | Group lot jewellery etc incl Dior key shaped key ring, 2 x pair silver earrings, rings, boxed crystal Eiffel Tower etc |
| 59 | 2 x Vintage Australia Capstan Tabacco Tins incl White Oak Fine Cut 2 oz Tin & Wills's Vice Regal Mixture 1 oz Tin |
| 60 | Group lot mainly ladies vintage watches - boxed Seiko9 tank, Fossil, Citizen, Franck Muller, Raymond Rennee etc |
| 61 | B&H tin with vintage dice box, greyhound game pieces, Sorry card game, clicker, etc |
| 62 | Small box lot of vintage marbles, some with visible pontil marks |
| 63 | Vintage ebony and bone domino set, boxed, hinge damaged |
| 64 | Group lot CURRENCY incl Coins & Bank Notes from various denominations - USD, NZD etc |
| 65 | 5 x Vintage Players Country Life Virginia Cigarette Tins |
| 66 | 3 x pieces mid centruy modern furniture - small clothes rack, foot rest & sewing machine |
| 67 | Arts and Crafts light stained timber Gentleman's wardrobe with hanging storage and 6 side drawers |
| 68 | 3 x Terracotta Garden pots with plants varying sizes |
| 69 | 1930s 5 Piece Oak Dining Suite w Extension Table & Matching Chairs |
| 70 | Vintage Pine bathroom cupboard with front drawer and side towel rail - approx 90cm H |
| 71 | Box Lot of Sydney Swans AFL Memorabilia incl Flags , Footballs , Scarves etc |
| 72 | Group Lot of Books Prints & Mixed Items Incl Kenwood Mixer , Novels , Reference Books & More |
| 73 | Group Lot of Outdoor Tools & Equipment incl Esky , Gardening Tools , Hand Saws etc |
| 74 | 4 x Boxes Computer accessories incl Charges, speakers, adaptors, optical mouse Notebooks, cables etc |
| 75 | Group Lot of Cane Items incl Large Baskets , Hampers , Trunks etc |
| 76 | Small Mixed Lot incl 2 x Guitar Amplifiers & An Incubator |
| 77 | 4 x Boxes inc silverplate cutlery, records, hats, wool rug, jewellery findings beads etc |
| 78 | 2 x Boxes of Vintage Kids Books & Toys incl Wood Blocks , Dr Seuss Books , Board Games etc |
| 79 | Box Lot of Modern Video Game Consoles & Accessories incl Xbox One , Xbox 360 , Controllers , Cables etc |
| 80 | Box lot of Vintage Kids Books & Toys incl NZ Made Tot Toys Wooden Buzzy Bee , Lone Ranger Mug , Richard Scarrys Best Storybook Ever & More |
| 81 | 9 x Boxes Mixed items inc Books & Kitchenalia - Mugs , glassware etc |
| 82 | 3 x Boxes Books & Magazines mostly military related incl Aust Warship, World War II, Historic Warplanes etc |
| 83 | Group Lot of Draftsman Tools & Accessories incl Drawing Arms & Manuals |
| 84 | Group Lot of Vintage & Modern Sonic The Hedgehog Comic Books |
| 85 | Small Lot of Kids Toys incl Original Gameboy w Donkey Kong Land , Nerf Guns , Toy Figures & More |
| 86 | 5 x Boxes of Mixed Glassware , China & Ceramics |
| 87 | Mixed lot inc Vintage Telephones and accessories inc as new cased rotary dial replacement, clock, etc |
| 88 | Box Lot of Mixed Items incl Guitar Hero controller , Samsonite Suitcase, Ammo Box , Nerf Guns etc |
| 89 | Victorian Cedar & Pine Wooden Chest of Drawers |
| 90 | Arts and Crafts light stained timber 3 door wardrobe with lower drawer - one mirrored side with hanging space, other with upper cupboard and lower hanging storage - large square handles |
| 91 | 80s Rasta Malibu Fibreglass Single Fin Surfboard - Marked SOS , Aprox 9 ft L |
| 92 | Framed collection of replica Japanese weapons |
| 93 | Modern Wrought Iron cone shaped outdoor fire pit brazier - approx 70cm H |
| 94 | Box Lot of Comic Books & Manga incl Crossed Badlands vol 1-5 , Iron Man , Batman , Red Lantern etc |
| 95 | 2 x Items incl Panelled decorative light shade - metal panels, with streaked blue glass 33cm H & Table lamp with square glass base - timber column |
| 96 | Box lots vintage fabrics - retro, cotton tartans, wool paisley, silk, etc |
| 97 | 2 x Boxes assorted chandeliers |
| 98 | Group Lot of Outdoor & Camping Equipment incl Camping Chairs , Jerry Cans , Tents & More |
| 99 | Group lot inc Accusound tall Audio Speakers, Bauhn Flat Panel surround system, & box of sporting balls incl AFL, soccer etc |
| 100 | Group lot inc carved oak backboard, tapestry fire screen, large bulbous shape cane basket, c1900 small dressing mirror veneered with drawer |
| 101 | Group lot of Kitchenalia inc retro and Vintage Willow tins, plus two vintage thermoses etc |
| 102 | Janome Overlocker MyLock sowing machine model 234D |
| 103 | Box of 80s Vinyl LPs & Singles incl Lennon , Dire Straits , Meat Loaf & More |
| 104 | Lot of Mixed Items incl Vintage Luxman L-430 Stereo Amplifier , Skyline Drum Travel Case & PlayStation 2 w Cables & Controllers |
| 105 | Group lot inc 8 track tapes, Franklin Mint precision Cast Models, Boxed record sets etc |
| 106 | 2 x Boxes Vintage Books inc Popular Quotations for all Users 1942 Ed, Ballads contributions to Punch, Dictionaries, etc |
| 107 | 1960's Vintage Ladies SALON Hair Dryer & 3 x ladies scarves inc, Pierre Cardin |
| 108 | Modern Gboard Foam Beginners Surfboard -Missing Fins , Approx 2m L |
| 109 | Box of CDs incl Fleetwood Mac , Lady Gaga , INXS |
| 110 | 1980s Kay Japanese Made Electric Guitar Samick BA25 Guitar Amplifier |
| 111 | Julia Church (Australia, 1959 - ) Framed Screen print Poster - Only 200 Years we're all 'New Australians' here - cut mount exposing signature in image lower right - images size 64x86cm HxW, frame size 825x101cm |
| 112 | Vintage Wash Basin & Jug - Allandale Pottery England Cream with Pink roses & foliage Jug 30cm H Bowl 39cm D |
| 113 | Large Art deco style trolley, hard wood top, stylish frame, missing drawer |
| 114 | Framed Bob Dylan & His Band Live Poster - from John Paul Jones Arena Charlottesville Virginia , Nov 10 2010 |
| 115 | Modern Clint Eastwood For a Few Dollars More Movie Poster Image Printed on Wood Panel |
| 116 | 1930s gramophone oak cabinet, vertical slots, on castors |
| 116.1 | Box lot Vintage AUSTRALIAN Lp & 45 rpm records inc Uncanny Xmen, The Angels, Mondo Rock etc |
| 117 | Vintage Porta Vision Hanimex CTV6 Portable TVRadioDigital Alarm Clock |
| 118 | Large Group lot framed pictures, paintings, prints, exhibition posters, inc watercolours |
| 119 | 2 x Boxes of Books incl Great Pictures by Great Painters & More |
| 120 | Box of Vintage Snooker & Mixed kids Toys incl Allens Tin w Images of Ducks , 'Benzoline' Boxed Billiard Balls & More |
| 121 | Shelf Lot of DVDs incl Red Dog , Bowie , Big Bang Theory etc |
| 122 | Small Lot of Books & Novels incl Folio Society Shakespeare's Life & The World , Chronicles of Narnia Collection & Elmore Leonard's 10 Rules of Writing |
| 123 | Group lot HC 1962-1970 Transactions od the Royal Institutions of Naval Architects |
| 124 | Approx 22 volumes 1988 Time Life HC publication - Understanding Computers, titles inc, The Military Frontier, Space, The Soft ware Challenge, etc |
| 125 | Complete Set of Buddha Manga Books by Osamu Tezuka |
| 126 | Group lot Automotive Manuals incl Triumph herald saloon Owners Manual, Owners and Drivers Manual - International Motor Trucks etc |
| 127 | Group Lot of Blu-ray & DVDs incl The Mighty Boosh , Robot Chicken , Serenity etc |
| 128 | Small Group Lot of Blokey Items incl Mobil Home Kerosene Tin , Dixi Cola bottle etc39Small group Of Blokey Items incl Mobil Home Kerosene Tin , Dixi Cola Bottle , Mens Jewellery , Capstan Cigarette Tin etc |
| 129 | Small Lot of Carved Wooden Items incl Carved Tribal Items , Rocket Lamp , Cuba Maracas etc |
| 130 | 4 x Vintage LP Records incl Barry White , Patti Smith , Sheila E & The Smiths |
| 131 | 3 x Art Reference Books incl Picasso's One-Liners , Frida Kahlo's Paintings by Hayden Herra & The 20th Century Artbook published by Phaidon |
| 132 | 4 x African & South American Vinyl LPs incl Tapper Zuke , King Sunny Ade & Brute Force Steel Bands |
| 133 | Group lot of Oriental Figures in Ceramic, Wooden, Resin inc Buddhas, dragons Turtles, rooster etc |
| 134 | Group lot - Vintage mostly Continental pretty china inc, Cherub bowl, French Majolica platter, classical scenes, etc |
| 135 | 4 x vintage Rock Lp Vinyl Records - Soft Machine, The best of Mark Almond, Edgar Broughton band & Nuggets vol 1 The Hits |
| 136 | Small Lot of Aboriginal Booklets & Magazines incl Wangka Wiru Language Handbook , The Story of Tasmanian Aboriginals , The Significance of Ayers Rock & More |
| 137 | Large Group Lot of Cut Crystal Glassware & Tins incl Hoadleys Chocolate Tin |
| 138 | 5 x Vintage Folk & Blues Records incl Tim Buckely , The Incredible String Band , John Fahey , Alex Korner & Bruce Springsteen |
| 139 | 3 x modern WWII Axis flags & Banners |
| 140 | Group lot inc 5 x cribbage boards, 2 x travel alarm clocks, Sterling pencil sharpener, wooden pencil case |
| 141 | 2 x Vintage Film Cameras w Cases incl Kodak Retinette & Foth Derby Camera |
| 142 | Group Lot of Comic Books incl All Star Superman Batman The Killing Joke , Coraline & More |
| 143 | Group lot of vintage and modern tins, inc MacRobertson, Real McCoy, Snickers truck, Toy Story rocket etc |
| 144 | 3 x small boxes costume jewellery inc earrings, brooches, pearls, necklaces |
| 145 | Vintage Cased portable Olympia Monica S Typewriter |
| 146 | Box lot - Heaps Mint Australian Stamps - Stamp Packs, Blocks, 1st Day Covers, sets, etc |
| 147 | 3 x Vintage Red & White Striped Metal Surveyors Markers - Each approx 220cm |
| 148 | Maureen Nampajinpa Hudson (1959 - ) Oil Painting on Canvas - Womens Ceremony - catalogue numbers verso in texta - with certificate & Photoof Artist Holding Work - 885x645cm |
| 149 | Large framed Alice Klaphake (1909 - ) Mixed Media - Tolkein Country - Signed A Klaphake, lower left, further signed & titled verso - 67x121cm |
| 150 | John Colin Angus (1907-2002) Framed Oil Painting - Evening, Reids Creek - Signed & Dated 92, lower left, titled verso - with exhibition Catalogue & original Receipt - 395x595cm |
| 150.1 | Framed Chris Griffin (Active 2004) Gouache Painting 'Farm Nantgarw' - Signed Lower Right , Further signed & titled verso |
| 151 | Jill Carter-Hansen (1941 - ) Framed Monotype - Equus - Signed & Dated 1981 lower right, titled lower left - 50x31cm HxW |
| 152 | Artist Unknown Framed Modern Aboriginal oil Painting - Snakes & Eggs - Unsigned, no details sighted verso - 66x79cm |
| 153 | Arthur Merric Bloomfield Boyd (1920 - 1999) Framed Photolithograph - The Little Train - Signed & Numbered lowers right & left - 50x72cm |
| 154 | Group lot inc8 x hollow stem champagne glasses, Royal Albert trio, pair of boxed Italian Klasse scissors, etc |
| 155 | Group lot inc boxed DVD player & Lenox record cassette player |
| 156 | Group lot crystal inc Italian bell, ring holder, heart shape jewellery box with contents costume jewellery |
| 157 | Small Lot of Vintage Ladies Items incl Carved Stone Jewellery Box W Inlaid Bamboo Decorations , Ladies Elite Watch & Perfume bottles - Some w Contents - |
| 158 | Vintage oak refectory table 244m |
| 159 | Vintatge Outdoor table and chairs bamboo with woven plastic |
| 160 | 2 piece red leather recliner lounge suit - two seater and swivel single seater |
| 161 | Arts and Crafts Pine and Blackwood 4 shelf long book case - approx 133cm H 155cm L 26cm D |
| 162 | Small Group Lot of Vintage Motoring Books & Ephemera incl The Kings of The Road by Ken Purdy , Manuals , Auto - Saloon 1900 Calendar & More |
| 163 | 3 x Vintage Jazz Records incl Memphis Slim , Parker Gillespie & Ray Charles |
| 164 | 3 x Vintage LP Records incl The Beatles - Please Please Me , JJ Cale - Really & Stephen Stills |
| 165 | Small Group Lot of Australian Vintage Books incl Billabongs Daughter , The Cattle King & more |
| 166 | Vintage Photo Album w Melbourne Cricket Club Admission Tickets , Members Tickets , Reserved Seats & More |
| 167 | Vintage 1970's St George & The Dragon Wall Plaque - Red velvet backing with raised heavy Brass image of St George slaying the dragon, angel hovering in top left corner - 305x26cm |
| 168 | Japanese Water Colour scroll - Cheeky Monkey with two Cherries - signed characters to top left 92cm L |
| 169 | 2 x Vintage Ivor Cutler Vinyl LP Records - Velvet Donkey & Dandruff |
| 170 | 2 x Vintage Capodimonte figures, men sitting on bench seats, tallest 29cm H, one marked to base |
| 171 | The Aloha Shirt - Spirit of The Island by Dale Hope Hard Cover Book - Published Beyond Words Publishing |
| 172 | Vintage Sun-Zoom Macro 14 80-240mm SLR Camera Lens with Mount for Olympus OM-10 Camera - w Original Case |
| 173 | Vintage Carl Zeiss - Jena Binoculars - Jenoptem 8 x 30W with original leather case |
| 174 | Vintage Reflekta II Twin Reflex Camera w Original Leather Case |
| 175 | Men's Adventure Magazines Art Book Published by Taschen - The History of mens' Adventure Magazines in Post-war America |
| 176 | Circa 1920s - 30s Australian Chip Carved timber tray with image of a Sailing Ship |
| 177 | 4 x Franklin Mint Precision Model vehicles inc, 1930 Dussenberg, 1929 Rolls Royce Phantom, 1929 Bugatti, etc, 1 - 24 scale |
| 178 | Vintage Blue Mariachi Sombrero , labelled Pigalle Hecho En Mexico |
| 179 | The Walking Dead Hard Cover Comic Books by Robot Kirkman - Volumes 1- 8 |
| 180 | Group Lot of Blues Vinyl Records & LPs incl Captain Beefheart , The Allman Brothers , Van Morrison & More |
| 181 | Large Chinese Paper Wall Fan - wooden sticks and guards, hand painted swimming Koi image, signature sighted upper left, approx 75cm H |
| 182 | Group lot Vintage carved Balinese hand painted face marks |
| 183 | Vintage Cased Sankyo Zoom 8mm Film Camera w Bag |
| 184 | Group lot inc Boxed Segura Viudas - Brut Reserva Cava with pewter crest to bottle and sits within pewter base detailed with grapes and vine pattern & HC Book The Champagne Guide 2016-2017 |
| 185 | Vintage Kodak Tele-Instamatic 608 Camera w Original Box , Manual & Film |
| 186 | Group lot Scouting ephemera incl 1946 Malvern District Scouts, Scouting for boys etc |
| 187 | 2 x Vintage Progressive Experimental Rock Lp records - Tangerine Dream 'Phaedra' & Lindsay Cooper 'Rags' with insert Booklet |
| 188 | Group lot Japanese items inc Ceramic Japanese figure in glass case, Black vase with silver and gilt birds to front, Set of 5 boxed hand crafted pottery sake cups, bamboo cup & saucer etc |
| 189 | Vintage style X-27 Explorer - Friction Toy robot with Key and original Box 22xm H |
| 190 | Australian Art Reference Book urban dingo the art and life of Lin Onus 1948-1996 by Margo Neale - pub Queensland Art Galley |
| 191 | 2 x Retro Electrical Items - Braun Hl-1 Desktop Fan w Mid Century Modern Design & Pink Electric Eraser |
| 192 | Vintage blue Telecom payphone inc wall mounting bracket, no keys |
| 193 | Large Vintage 4 Piece Folding Ruler - 400 cm Long , Marked Made In Sweden & Model No 704-5 |
| 194 | 2 x Jefferson Airplane Vinyl LPs - Crown of Creation & Bark |
| 195 | 3 x framed prints & photographs, inc Chris Oaten photograph Snowtown Windfarm SA & cartoonist Mark Knight 5 panel Wonthaggi Desal Plant & J Wright Gas crisis survival tips |
| 196 | 3 x Australian Aboriginal Art Reference books inc Papunya Tula Genesis and Genius published Art Gallery of NSW, Dancing up Country - The Art of Dorothy Napangardi & Australian Geographic Sprit of Arnhem Land by Penny Tweedie |
| 197 | 2 x Studio Pottery items inc, large green glazed vase with 3 lug handles, approx 49cm H - incised initials to base and a New Zealand made lidded casserole signed KP to base, (af) |
| 198 | Vintage TOA Made in Japan ER-301 Transistor Megaphone, working |
| 199 | Vintage 2 Piece KERN Surveying Tripod & Bakelite Cased Kern Surveyors Scope - Made in Switzerland |
| 200 | Group lot of UK Ska , Punk & Other Vinyl LP Records incl Ian Dury UB40 & More |
| 201 | Group lot Australian Huntly Ware inc 4 x assorted colours plates raised corn details and 2 x leaf plates |
| 202 | Vintage The Clash London Calling Vinyl LP Album - Australian Pressing |
| 203 | Group lot contemporary Australian ceramics incl Sandra Bowkett teapot, 2 other teapots, mugs etc |
| 204 | 2 x items Mingzhou Yuekiln Celadon vase 16cm H, and hand painted blue and white dish |
| 205 | Movies of the 20s Hardcover Book - Written by Jurgen Muller , Published by Taschen |
| 206 | Group lot mixed items inc Depression glass inc Pink depression glass divided platter, green oblong dish, Pottery, 2 x SWAP Albums , Three wise Monkeys - porcelain, metal Etc |
| 207 | Group lot vintage items incl Poole - England Teapot White with Blue Lid, 1930's Bagley Green glass Square plate - fish decoration & Japanese lidded honey pot with Raised bee and stylised bee to lid |
| 208 | Group lot 3 x small pottery vases marks to base, Copper enamel dish signed, 2 x carved ornaments and boat |
| 209 | Royal Doulton cabinet plate featuring Aboriginal Elder - marked D 6422 to base, 26cm D |
| 210 | 2 x cloisonn, a green vase with dragon and a small horse |
| 211 | Vintage The Good , The Bad & The Ugly Vinyl LP Soundtrack by Ennio Morricone - US Pressing |
| 212 | Group lot Bar items inc Ritzenhoff Massimo Giacon glass cocktail shaker with Male & female silhouettes, Tall jug & 2 glasses with Copper tone bases & vintage timber lidded ice bucket- Jug af |
| 213 | Group Lot of Vintage Bob Dylan LP Vinyls incl Bootleg Bob Dylan + The Band Live at Albert Hall , The Times They Are Changing & More |
| 214 | 2 x c1962 Vernon Berry watercolours, locomotive subject, no 4 Townsend Hook, original shadowbox frames 29 x 37 cm, foxing to one |
| 215 | Small Lot of Australian Items incl Brownie Downing Wall Plate w Camping Scene of Aboriginal Figures - Approx 10cm diameter , Cased Hardcover A Vision For Australia The Snowy Mountain Scheme 1949-1999 Book & More |
| 216 | 3 x Vintage Motoring Books incl Full Throttle by Sir Henry Birkin w Foreward by the HonEarl Howe , Motor Tramp by John Heygate & Wheelspin Abroad by CAN May |
| 217 | Japanese Cast Metal Tea Pot & diffuser with matching trivet - Deep red with dragon fly decoration, marks to base on both |
| 218 | Set of 8 - WEDGWOOD Cabinet Plates - The Village Green series by Petula Stone - scenes of Village life |
| 219 | 2 x Vintage Military related items inc, WW1 Bruce Bairnsather - More Fragments From France booklet and a 33 12 LP vinyl record Screen Marches |
| 220 | Small Group Lot of Bone Comics written by Jeff Smith |
| 221 | sc Book - New Zealand Jade by Russell J Beck |
| 222 | 3 x Vintage Cameras incl Polaroid 600 Land Camera w Bag , Kodak Instamatic 104 & Fuji DL-25N |
| 223 | 2 x Vintage Manuals Catalogues - The Rotary Hoe - Bantam & 1913 - IDEAL Boilers Radiators Accessories |
| 224 | Vintage Prazision Maho Plantimeter Measuring Instrument - w Centremetre Meter , Orignal Case & Optic |
| 225 | 4 x Vintage Tobacco & Cigarette Tins incl Havelock , Sarony , Log Cabin & Clubman |
| 226 | 2 x Australian Aboriginal related Books - We Are Going by Kath Walker pub Jacaranda Press Pty Ltd 1964 & The Aboriginal People of Tasmania by Julia Clark - Tasmanian Museum & Art Gallery |
| 227 | Small lot of Vintage Tobaccio & Cigarette Tins incl 4 x Craven A Tins & 2 x State Express Tins |
| 228 | 3 x Franklin Mint Precision Model vehicles inc, 1929 Bentley, 1907 Silver Ghost Rolls Royce and a 1938 Jaguar - 1 - 24 scale |
| 229 | Vintage red Buttinski Linesman phone, Telecom workshops Melbourne |
| 230 | Group lot - Boxed set (6) Disney Pro Golf Balls - Mickey Mouse, Goofy, etc, LPs Snow White & Bugs Bunny |
| 231 | 2 x Vinyl LPs - The Velvet Underground & Nico 1967 MGM Pressing w Peel Cover & Lou Reeds Transformer 1972 US Pressing |
| 232 | 2 x Humorous Art Books incl I Leonardo by Ralph Steadman & Doctor Grodbort's Contrapulatronic Dingus Directory |
| 233 | Vintage Vinyl Michael Hurley & Pals Armchair Boogie LP Record - Original Pressing , US Made |
| 234 | Group lot Irish Linen fantastic Australian Sporting themed Tea Towels |
| 235 | Group lot of Military Ephemera & Badges incl Australian Military Forces Report Dec 1937-July 1938, H MS Liverpool 1741-1952, Mediterranean Strategy 1939-1945, Australian Cadet Corps embroidered cloth badgers etc |
| 236 | Group lot vintage barbie dolls with clothing & Peanuts nurse Lucy push puppet af |
| 237 | Small Box lot - 4 x vintage evening bags, tapestry, petit point, black grosgrain, silk & 2 x head pieces |
| 238 | Group lot oriental items inc boxed ginseng root, 2 x watercolour scrolls featuring horse and a man, both with characters top left |
| 239 | 2 x Modern Pocket Watches incl Gold Plated Tidena & Telescopic Metal pen |
| 240 | Group lot Coins incl Pennies 1916, 1920, ,1927, 1916 12d & uncirculated 1981 Chas & Di 50c |
| 241 | Group - 3 pearl necklaces & pair vintage black metal Opera glasses |
| 242 | Vintage style engraved heavy brass slave bracelet |
| 243 | Group lot silver - 999 1983 Americas Cup medallion, pendant, chain, 1949 3d etc |
| 244 | Silver jewellery fine multi strand necklace & unusual bracelet (needs Tbar) - TW 63 2grms |
| 245 | 2 x Vesta cases Sterling Silver hallmarked Birmingham, one c1910, one c1882 |
| 246 | 3 x pair pierced Earrings - 2 marked 925 |
| 247 | Boxed set Sterling Silver coffee spoons - hmarked Sheff 1918 |
| 248 | 4 x Vintage cWW2 RAAF Defence Series Postcards - Numbers 111, 112, 134 & 135 - DC-2, DeHavilland Rapide, DC-3 & another DC-2 - produced by Rose Stereograph Co Armadale Vic |
| 249 | Pretty Murano glass Necklace in pink tones & pair earrings |
| 250 | Silver Lovelinks bracelet with 6 charms etc |
| 251 | Pretty Victorian gilt ormalou embroidered evening bag |
| 252 | Group lot jewellery - King Geo V1 silver 3 pence coin (9) Bracelet, Alpaca silver parrot brooch & Mizpah splate Thistle Brooch |
| 253 | 2 x bling gilt Brooches - Rhinestone Leopard & green enamel & faux pearl Bee |
| 254 | Group lot silver heart locket with photo, heart bracelet lock, & 2 x rings |
| 255 | Vintage Tissot Rock Watch - green leather strap |
| 256 | Lot of 26 antique Bennington marbles in cobalt blue and brown |
| 257 | Group lot - Vintage WW2 B&W Aircraft Recognition Cards - made by Valentine & Sons Ltd - ME 210A, FW 189, ME 109, Avro Manchester, etc - all with Specifications to backs |
| 258 | Vintage jewellery - large oval Onyx Brooch and pierced earrings set in silver & gold - marked 925 & 14K - pin af |
| 259 | Modern Mens Oskar Emil Gold plated Tank Watch - 7 diamonds to face, Rodez model, quartz analogue movement, serial number 659 - small sized band |
| 260 | Long silver chain & Ball pendant - Marcasite pattern to one side with open heart filigree to other |
| 261 | Vintage enamel Golden Shred 'Golly' badge |
| 262 | Vintage silver Charm bracelet with 9 Charms incl London double decker bus, scooter, Sewing machine, easel, tankard, motorbike etc TW 34 4 grms |
| 263 | Large Art Deco black Bakelite Dress buttonornament featuring an applied gilt Butterfly in circle - 9 5cms D |
| 264 | Pair gold pierced Earrings - marked 375 - 0 8 grms |
| 265 | 2 x items 14ct medallion pendant & 375 gold cufflink - TW 4 3 grms |
| 266 | Pair Tiffany & Co Elsa Peretti Flat Hoop Earrings marked 925 |
| 267 | Vintage 9ct gold Federation medallion - rose & yellow gold |
| 268 | Moulded metal horse head figure - flat back |
| 269 | Group lot Japanese KABUKI hand painted Theatre masks and others |
| 270 | Vintage Australian POND YACHT Southern Cross Sailboat by Woodpecker Toys Australia |
| 271 | 1960s Green Glass Fishing Buoy with rope approx 23cm D |
| 272 | 5 x 1940's Australian Motor Sports Magazines - Wylie Publishing Co - Melbourne |
| 273 | Vintage Fairpoint Convention Unhalfbricked Vinyl LP Record |
| 274 | 2 x Modern Pop-Up Books incl Skeleton Closet & Moby-Dick |
| 275 | Vintage Bossons English Wall Plaque - raised Australian Aboriginal Family design - marked verso - 32cm W |
| 276 | Small Lot of The Grateful Dead Vinyl LPs & Albums incl LiveDead , Workingman's Dead & More |
| 277 | Pair of STURT Crystal VASES - Ribbed lower section flared rim - one signed to base approx 13cm H |
| 278 | Art Nouveau 'Lily' Sampson, Bridgwood & Son blush ware floral wash jug - 28cms H |
| 279 | Vintage Trout Mask Replica Gatefold Vinyl LP by Captain Beefheart & His Magic Band |
| 280 | 2 x Pieces - Copper Tray w Brass Handles & Berkshire Art Deco Set of Cards w Flamingos in Flight |
| 281 | Postcard Album with Approx 30 cards - c 1910 interior Benambra School, teachers, playtime, WW1 soldiers, grave, Fred Spurgin, Dairy Farm, Wongong, Princes Bridge Melb, Snow shoeing Mt Wills, Palestin Pound, Xmas etc |
| 282 | Vintage, stylish Continental deep peach glass ball shaped ash tray with metal cigarette holder |
| 283 | Julie Ford hand-painted 'King of the Bush' Teapot - marks incl sgd, title & TEA 2003, |
| 284 | Australian 2012 Liuis Fuzzhound designed Pottery Tikki Mug, Sculpt by Squid, manufactured by Taboo Island - The Careless Navigator Official Mug Of The Unholy Rabble Tiki Punksters Incised details to base, No 9 of 25 |
| 285 | Harold Hughan Australian Pottery large Lidded Jar - light earthy toned glazes with band of Blue to top section, impressed Monogram & signed to base - 23cm H |
| 286 | Gus McLaren (1923 - 2008) Australian Pottery Lidded Jar - Ribbed lower section - unsigned 20cm H |
| 287 | Vintage Chinese Teapot with image to front Chairman Mao - Hand painted character text to the back |
| 288 | 2 x Vintage Pink Floyd Vinyl LPs - Relics & Meddle Both Printed In Great Britain |
| 289 | Vintage carved wooden mask looks to be African with natural ochre decoration |
| 290 | Jill Kealley Australian Studio Pottery Vase - Pinky Blue glaze with Fuchsias to front - impressed monogram to base - 20cm H |
| 291 | 1970's Blue Art Glass Vase - Freeform lobed 18cm H |
| 292 | c1977 YAMAHA YAS-23 Alto Saxophone Serial No 031940 with spare accessories and original case |
| 293 | c1975 YAMAHA YTS-23 Tenor Saxophone Serial No 020869 with spare accessories and original case |
| 294 | Vintage 1981 UK Scaling Triangles Compilation Vinyl w Original Inner Sleeve |
| 295 | Vintage Japanese bamboo parasol, handpainted silk with mount Fuji |
| 296 | Vintage Eastern Wooden carved mask 40cm H |
| 297 | Early 1940'S comic DOLL MAN No 2 - The World's Mightiest Mite - VGC |
| 298 | Betty McLaren - Australian Pottery Platter - Blue central floral pattern - signed to base 32 5 cm D - small chip to underside of rim |
| 299 | AUSTRALIAN 1950's Comic KING of the ROYAL MOUNTED NO 21 illustrations by Keith Chatto VGC |
| 300 | 1st Edition Automotive HC 1949 Specials Book By John Bolster w Original Dust Cover |
| 301 | Gus McLaren (1923 - 2008) 2 x Australian Pottery Bowls both with colourful Hand-painted Abstract designs - tiny chip to rim on one - both signed to base - 50 5cm & 40cm D |
| 302 | Vintage wooden mask made from what looks to be Mallee root - mouth & eyes carved |
| 303 | 2 x FD McCarthy Booklets on Aboriginal Art Published by The Australian Museum Sydney incl Australian Aboriginal Decorative Art - Second Ed printed in 1948 & Australian Aboriginal Rock Art - Second Edition Printed in 1962 |
| 304 | c1930's CHARLOTTE RHEAD - Crown Ducal - Oblong shallow dish - Tube lined - Fruit Border Pattern 30cm L |
| 305 | Gus McLaren (1923 - 2008) Australian Pottery BOWL - Aboriginal like hand painted detail, signed verso 25cm D - 9cm H - Manufacturing flaw sighted |
| 306 | Vintage Smith Sectric Bakelite Mantle Clock - Marked Made In England |
| 307 | Mid Century Carved bone sculpture mounted to decorative wooden plinth 16cm H |
| 308 | Vintage Egyptian ashtray, heavy cast iron and bronze, with bust of Nefertiti - hand painted 12cm H |
| 309 | Eastern Bronze Bowl - Blue & Gilt decoration - raised centre of bowl 40cm D |
| 310 | Unusual ART Glass Horn like sculpture - Thick clear glass with Thin Blue Spiralled lines through, no marks sighted - 30cm H |
| 311 | Mosaic satin art glass Bowl - orangeblue tones - sad to base - 18cms D |
| 312 | Gus McLaren (1923 - 2008) Large Australian Pottery Ribbed Lidded Jar w Iron Oxide & White Glaze , Incised & Applied Indented Decoration to Three sides , Signed to Base - 26cm H |
| 313 | Klytie Pate Australian Pottery Vase - classical shape with footed base & flared top, pale Yellow Glaze with Green Interior, incised signature to base, slight damage sighted to base - 24cm H |
| 314 | Art Deco English WADEHEATH WARE small hand painted JUG stepped spout double loop handle - Manufacturing flaw |
| 315 | Distel Dutch Art Pottery Vase - Hand painted Art Nouveau Vase - small with bulbous base & tapered neck, marked to base - 115cm H |
| 316 | Vintage Q Are We Not Men A We Are Devo! Vinyl Lp Record by Devo - 1978 UK Pressing by Virgin Records |
| 317 | Australian Art Reference HC Book SIDNEY NOLAN by TG Rosenthal with colour illustrations and foldouts - pub Thames & Hudson |
| 318 | Vintage hand made Polymer Clay Rearing Chinese Dragon with four toes - approx 20cm H |
| 319 | Vintage Bronze Vase with raised floral and bird motifs approx 26cn H |
| 320 | Vintage 1950s Golly Pascall triangular tin |