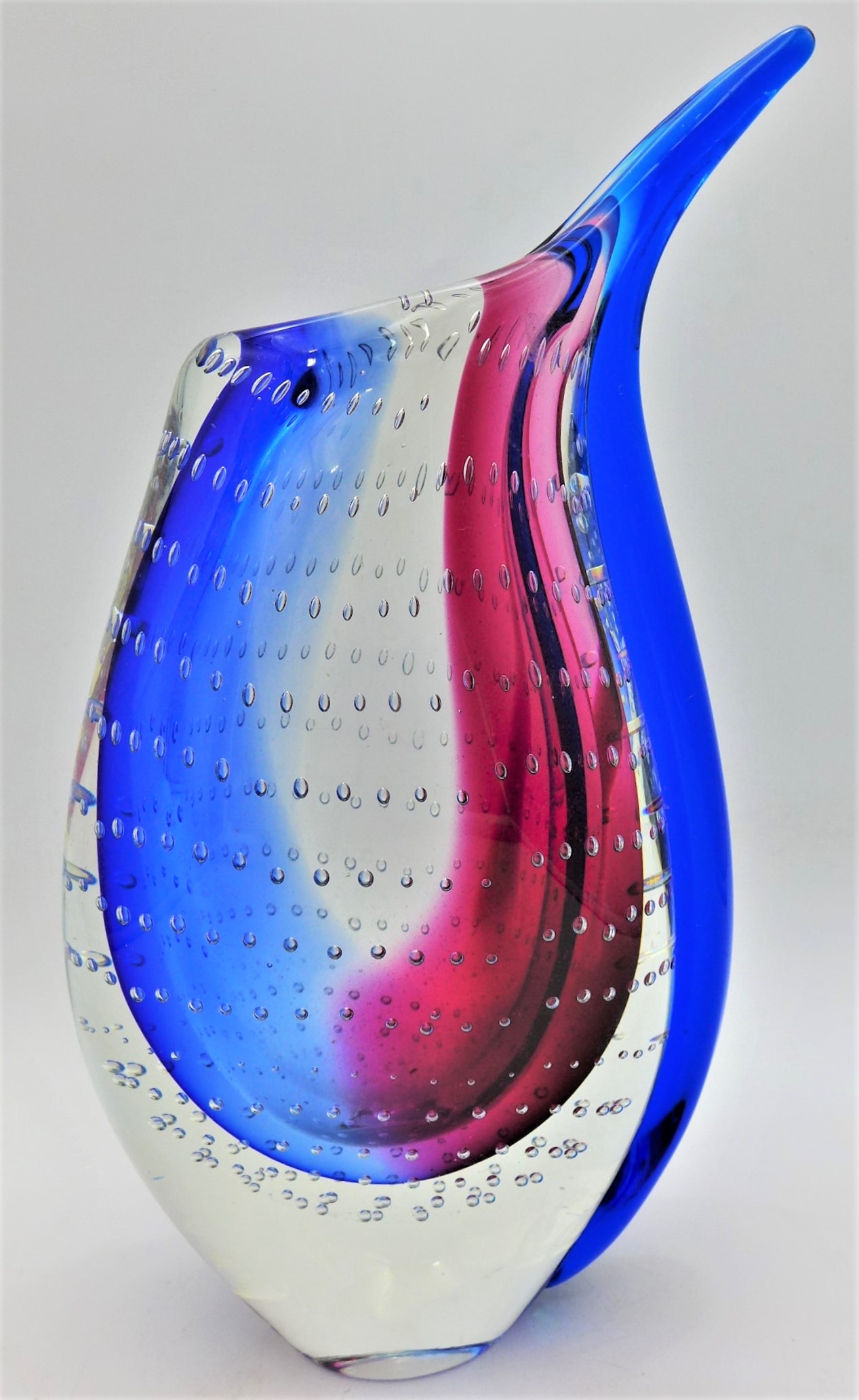 This is a online auction with Invaluable timed to finish 7pm Sunday 24  October 21.
All enquiries via Invaluable.
We will not be able to submit bids on your behalf.
Due to Covid lockdown restrictions we will not be able to offer viewing.
Goods need to be paid prior to collection.  Please contact us to arrange a
pick up time.  03 95687811   info@thecollector.com.au
We are unable to offer packing or shipping.
WEEKLY AUCTION VIEWING TIMES

Wed & Thur  12  – 6pm
Auction 6pm Thursday
Auction conditions of sale
Payment by credit card, eft or cash
Goods to be paid for prior to collection.
Late payment will incur a $10 fee.
24% buyer premium (+ Invaluable 5% if applicable) + GST applies
1 % charge on Credit Card and Eftpos
Goods to be collected by 6pm Friday after the sale
The Collector recommends the services of Pack & Send Caulfield.
Email: caulfield@packsend.com.au
The Collector does not accept liability for the acts or omissions of contracted third parties.
Please email us for further information – info@thecollector.com.au
| lot_no | Description |
| --- | --- |
| 1 | Vintage c1975 One Sheet Movie Poster for the screening of Thunderball at the James Bond 007 Film Festival - image size 104x69cm frame size 118x74cm |
| 2 | Vintage 1968 Insert Movie Poster - Bell de Jour - printed in USA, details to margin - 91x36cm |
| 3 | Vintage Daybill Movie poster - Girl on a Motorcycle - cut down size, 68x31cm |
| 4 | Vintage R Rated Daybill Movie Poster - The Story of O - no pub details to margin, some damage sighted & tape reside to backs of corners |
| 5 | Vintage 1 Sheet Movie Poster - The New Barbarians - pub by Robert Burton Pty Ltd, Hoyts Distribution |
| 6 | Vintage R Rated One Sheet Movie Poster - Arabian Nights - Pub by Maps Litho, soe damage sighted to bottom corners |
| 7 | Large lot - Vintage South Pacific Daybill Movie Posters & Programs - approx 80 Daybill Posters & 35 programs - some staining to some posters |
| 8 | 2 x Framed James Bond Movie Posters - original 1 sheet Goldeneye + modern Thunderball - frame sizes 102x72cm & 62x92cm |
| 9 | Vintage c1970s Promotional Kung Fu Movie sticker for The 5 Fingers of Death! - unused, 3 x folds through, 92cm L |
| 10 | 2 x vintage boxed 8mm Films - It came from Outer Space (B&W subtitled silent edition) by Universal 8 + Crazy Wrestling made by Walton 8 Home Movies |
| 11 | Vintage VHS Video - Straight To Hell - starring Sy Richardson, Joe Strummer, etc - ex rental copy, marked across cover in silver Sample, Palace Entertainment |
| 12 | 2 x Vintage Australian Horror Comics - The Demon is a Hag + Vampire Havoc The Plague - both pub by Gredown in Sydney |
| 13 | 2 x Vintage Plastic Skateboards - Roller & Speed branding - both w original trucks, wheels, etc |
| 14 | 3 x Pieces Vintage Knott's Berry Farm Ephemera - 2 x unused Bumper Stickers + Tourist Brochure |
| 15 | Group lot - unused Vintage American Car Bumper Stickers - Las Vegas, I Love San Francisco, Yosemite, Grand Canyon National park & 2 x Universal Studios |
| 16 | 2 x Vintage 1980s Rubber Animal Masks - Lion & Duck - both in VGC, no branding, possibly Cesar |
| 17 | Large group lot - Vintage Pinup Girl or Risque Items - Pulp Fiction novels, decks Playing Cards, packaged 'Lovely Plastic Doll' |
| 18 | Group lot - Vintage Novelty Key Rings - Hologram flicker KISS lips, metal Cap Bomb, novelty Bullet, etc |
| 19 | 1970's AC DC - Spunky Magazine #6 Supplement - lift out poster 60 x 41cm |
| 20 | Group lot 1970's Bay City Rollers ephemera inc Bay City Rollers Magazines, scrap books & tartan scarves |
| 21 | 2 x vintage Reel to Reel tape Players - Akai 4 track Stereophonic model 1720L + small Portable National model number RQ 501S - both in Good original Cond |
| 22 | Group lot - Mid century Modern Cane Furniture - Pair of bar Stools, Coffee table & round side table - chip to glass top of coffee table, some wear to stools, etc |
| 23 | Mid century modern Cane & Rattan 7 piece Dining Suite - labels to backs of chairs read John Best's Phillipino Paradise Imported Furniture - 3 x chairs with damage to back rests, otherwise good orig cond |
| 24 | Mid century Cane 5 piece Lounge Suite - 2 seater couch & 3 x arm chairs - all original upholstery etc, some staining & wear sighted |
| 25 | Vintage Cane Furniture incl Coffee Table 43cm H 122cm L, Pair of Dining Chairs by Y M Jack & Co Sydney, no cushions - one a-f and Pair of bedside tables 69cm H 59cm W |
| 26 | Retro Orange stained Pine Trunk, on castors - 36cm H 82cm W |
| 27 | Large carved teak figure of stylised women in prayer 69cm H |
| 28 | Group Lot of Carved Wood Figures incl Teak Mid-Century Stylised Deers Collection 31cm H, Leather Wrapped Antelope and Ebony ring holder |
| 29 | Vintage style ornate Oriental wooden Stand - 23cm diam top, 22cm H |
| 30 | Group Lot of Retro and Industrial Style Lamps - 4 pces incl ceramic base table lamp 76cm H and assorted adjustable desk lamps |
| 31 | Group Lot of Vintage Copper, Brass and Iron incl Large Persian engraved Tray 45cm D, Coal Bucket and Scuttle, Copper Ewer, hand forged Trivet, Planters, aboriginal embossed leaf pin dish etc |
| 32 | 3 x Vintage Eastern Etched Brass circular Trays 23cm, 25cm & 39cm Diameter |
| 33 | Antique Style Gaskell & Chambers Solid Brass Four Bottles Liquor Dispenser, with Optic Pearl Measures, corks - 58cm H |
| 34 | W&T Avery Beam Scales, Brass and Cast Iron, stamped Class C, with Set of 6 weights - 86cm H |
| 35 | 2 x 1970s Wall Plaques - Crest Premium Lager barrel end sign & cast coppered metal Santa Maria - 39cm Diam & 33cm H |
| 36 | Vintage Child Wooden Walker Pusher and Contents incl Vintage Games - Chad Valley, Box of Letters, Bavaria Stick Building, La Peche Miraculeuse by Jouets Vibro Paris, Pick up Sticks etc |
| 37 | Happy Days 1920s children's book illustrated by Muriel Dawson - Raphael Tuck & Sons, England -gc |
| 38 | 3 x Vintage Motoring Books - Full Throttle 1948 ed by Sir Henry Birkin, Wheelspin Abroad 1049 ed By CAN May + Motor Tramp 1935 ed By John Heygate |
| 39 | 2 x illust hc Books - c1912 Children's Stores from Shakespeare by E Nesbitt illust JH Bacon (Tuck) & c1948 Mrs Orange by Charles Dickens illust by Sherriffs Captain Bold Heart |
| 40 | Vintage c1905 Volume - The Expanse of Heaven - Essays on the Wonders of the Firmament - by Richard A Proctor, pub by Longmans, Green & Co 1905 |
| 41 | Soft Cover Art Reference Book - Erotica - Aspects of the Erotic in Australian Art - by Cedric Flower pub by Sun Books Pty Ltd |
| 42 | 2 x hc Books - 1954 1st edit Folk Arts of New China & 1973 Chinese Arts & Crafts both Foreign Language Press, Peking |
| 43 | 2 x hcover Books by Patsy Adam-Smith - Victorian & Edwardian Melbourne from old Photographs (1979) & Prisoners if War from Gallipoli to Korea (1992) |
| 44 | 2 x Soft Cover Reference Books Collecting Australian Postcards by Nick Vukovic & Crown Series Australian Trade & Swap Cards |
| 45 | 2 x Australian Pottery Soft Cover Reference Books - Bendigo - A History in Bottles & Stoneware 1852-1930 by Ken Arnold & Crown Series Australian Artware Pottery |
| 46 | 5 x Crown Series reference books inc Old Bottles, Childhood Memorabilia, Into Everything Salt & Peppers & Egg Cups & Collectors Companion |
| 47 | Soft CoverReference book - George Rose - Australias Master Stereographer by Ron Bloom printed by Digital Print Australia |
| 48 | Group lot Carters Reference Books inc 1195 Ed Australiana & Collectables Price Guide, 1995 - 1998 Editions, 2006 Edition Price Guide to Antiques in Australasia, Everything Vintage 2006 |
| 49 | 16 Vol Set hc books - The Encyclopedia of Collectibles by Time Life c 1978 |
| 50 | WEBSTERS New Twentieth Century Dictionary of the English Language Unabridged - The World Publishing Company - Cleveland & New York 1950 with illustrations |
| 51 | 5 x retro Mid century Modern irons - Yellow & Blue enamel Morphy Richards, Chromed Servex & Hecla - all in as found condition |
| 52 | Mixed Group lot inc Victorian Blue & White tile, EPNS Sugar tongs inc Apostle, Bird Claw, 4 x Sharpening steels inc horn handled & 2 x Stainless steel hip flasks |
| 53 | Group lot Silverplate Serving items inc 2 x Toast racks, Pedestal Cake Plate, 3 sectioned tray, handled baskets etc |
| 54 | Group lot Crystal inc Lidded Jar, Bowls, Jugs, Celery Vase, Vases etc |
| 55 | Group lot vintage silverplate Coffee & Teapots, water jugs etc |
| 56 | Mixed Group lot Ceramic & Glass inc Wedgwood Terracotta Pin dish, Czech Aqua Blue & White large bowl, Retro Italian tall orange glass jug, Royal Winton divided dish, Royal Arden leopard round trinket box etc |
| 57 | Group Carnival & Glass inc Australian Carnival Glass Compote Amethyst Butterfly Bush & Xmas Bells 18cm D, Twin handled vase, Pressed diamond pattern flared stemmed vase, Davidson Cloud Glass float bowl with frog (nibbles to base of frog) etc |
| 58 | 5 x Vintage Crystal decanters various sizes all with stoppers 31cm to 22cm H |
| 59 | Group lot Royal Worcester China inc vintage Demitasse Cups with bamboo style handles (some af) large & small plates all with blue border & gilt and Boxed pair of small egg coddlers |
| 60 | Group lot vintage Leaf China inc Majolica, Portuguese, Carlton Ware, Roesler etc |
| 61 | Group lot Walker & Hall Silverplate inc Small Tea Service, Bon Bon dish, Spirit kettle (no stand) Fish knife & Fork |
| 62 | Group lot Victorian stemmed wine glasses - Emerald bowls with clear stems (2 different emerald shades) |
| 63 | 3 x Silverplate inc Small Wine Cooler Ice bucket , 2 x bottle holders with timber bases |
| 64 | Group of Victorian China inc Moustache Cup & Saucer, Bathroom Bowl, Pedestal Cake Plate with matching plates, hand painted plates etc |
| 65 | Group lot - Vintage Oil Lamps - Brass, Glass, etc - various sizes & makers |
| 66 | Group lot German Arzberg China inc Part Coffee Set inc Coffee Pot, Sugar Bowl, Duos & Part Dinner Set - Citation pattern - 2 sized plates, Tureens, Platter, Milk Jug (some af) |
| 67 | Vintage Australian Westminster Dinner & Tea Set for 6 - Countess - Black Rose pattern Includes Lge & Sml Dinner plates, SoupDesert, Trios & Tea Pot, Cake Plater, Milk & Sugar (Sugar missing lid) VGC |
| 68 | 2 x Vintage items Limoges style large cabinet plate with centre courting scene 25cm D & Tall blue & gilt Jug with courting scene to front 35cm |
| 69 | Group lot - 1797 British copper Penny, brass paper Clip, Waltham pocket watch (af), cloth folding map of 20 miles around London & packet unused British 1 12d postcards |
| 70 | Group lot - Vintage Blokey items - large heavy Brass Key, 2 x Spring balance scales & 3 x Australian Military wall plaques - Royal Australian Army, Navy & Cerebrus |
| 71 | Group lot inc Vintage Imperial Weights 4lb 2lb, 1lb, 8oz and Siddons 1lb, 8oz & 4oz & Salter Pocket scales |
| 72 | 2 x Vintage English Egg Scales incl Kwikway Eltex & M M & S Ltd |
| 73 | 5 x English silver plate made for WDrummond & Co & Hardy Brothers footed Small bowls - all with etched interior pattern |
| 74 | Group lot Vintage English China inc Royal Doulton Passion Flower Trio & 1940's Royal Worcester Breakfast set with extra plates - June pattern |
| 75 | 4 x Vintage English ceramic jugs inc Ivy by Burgess & Leigh, Blue & White, Blushware & Floral |
| 76 | Group lot English China Trios inc Queen Anne Harlequin set of 6 & Royal Albert Old English Rose |
| 77 | Group lot of Carlton Ware inc Wild Rose Comport, Bowl, Leaf Dish, Berry Leaf shallow dish, Fox Glove salt & pepper etc |
| 78 | Victorian silver plate Fruit cutlery set for 6 - bone handles & heavily patterned blades etc |
| 79 | Group lot vintage Glassware inc pressed glass comport, single handled lidded sugar bowl, stemmed glasses inc trumpet (2 with fine chip) etc |
| 80 | Small lot - Vintage Continental China - 3 x pieces unmarked German Porcelain featuring children playing, cup with lithophane image of girl leaning through window to base + 2 x Capodimonte dishes |
| 81 | c1900 Turn Teplitz Austrian Porcelain Four Elephants Oil Lamp, with satin ivory finish and gilt decoration, one tusk a-f, maker's mark AS monogram (Alfred Stellmacher) within wreath to base - 36cm H |
| 82 | Vintage Glass Moet Chandon Petite Liqueur Ice Bucket 13cm H - 12c D |
| 83 | c1900 Brass Mantel Clock Case, Enamel Roman Numerals with central detailing, original winding movement replaced with Quartz, working - 27cm H |
| 84 | Vintage mounted c1920s Thelma Duryea Hand coloured Photograph - Portrait of a Child - Original label verso & signed under mount - diamond shaped mount, 35x35cm, image 24cm Diam |
| 85 | Artist Unknown Heavy composite Sculpture - Safe in Hand - Signed but illegible & dated 79 to base - 19cm H |
| 86 | Vintage American Metal Cowbell - R & E MFG CO - New York 12cm H |
| 87 | Carved Wooden Trobriand Island Figure with mother of pearl inlay 29cm H |
| 88 | Balinese Ebony Tribal carving - Deity and Dragon 28cm H |
| 89 | Vintage Chinese Carved Bamboo Boat, finely detailed fishermen and draped fishing nets - 25cm L |
| 90 | c1940s Brown Fur Shoulder Cape |
| 91 | Sydney 2000 Olympics Bonds Athletes Issue Rain Coat Size L, with Australian Olympic Team pin |
| 92 | 2 X 143 Australian Scale Model Diecasts inc Holden FJ Station Wagon & Holden EH Van both cream by TRAX |
| 93 | Vintage Transformers G1 Protectobots set - Defensor - all 5 Autobots, no blades to chopper |
| 94 | 2 x Vintage Japanese Toys - batt Op RControl Dog with Shoe in Mouth + tiny toy Fire Engine made by Yone |
| 95 | 3 x c1998 Carded Star Wars Power of the Force Freeze Frame Action figures - Chewbacca, EV-9D9 & Pote Snitkin |
| 96 | 4 x Vintage Solido Diecast European Cars - 1902 Ferrari GTO (Red), Ferrari GTO 63 (Green), 1801 Maserati Indy 1970 + 1557 Lancia Dialogos 1999 |
| 97 | Vintage As New boxed Novelty Bobble Head Bunny Money Box - made in Japan by KK Fine Quality Originals |
| 98 | 3 x c1998 Carded Star Wars Power of the Force Action figures - Han Solo in Carbonite, 2-1B Medic Droid + Aunt Beru with Flashback photo |
| 99 | 2 x Space Robot Toys - Vintage Boxed Horikawa Japanese made batt Op plastic Galaxy Super Mechanic Fighter (head lights up only) + Mighty Morphin Power Rangers R-C Megazord with working laser sounds |
| 100 | 4 x vintage Solido Diecast American cars - 4517 Thunderbird, 4159 Ford V8 berline, 4533 AC Cobra 427 + 4523 Buick Super hard Top |
| 101 | 2 x 1-15 Scale Model Diecast Harley Davidson Motor Cycles inc Black Cafe Racer XLCR 1000 & Blue Sportster both by Matchbox |
| 102 | 1-18 Scale Model Diecast FE Holden - two tone Burgundy with cream roof by Classic Carlectables |
| 103 | Heavy clear art glass flying saucer shaped table centrepiece - vase - approx 40cms D |
| 104 | Retro bright Orange 1970s Australian Pottery lamp - matching period shade |
| 105 | Astor c1976 Alarm Flip Clock Radio, with light, dimmer, on rotating base, in good original condition, clock and radio both working |
| 106 | Set of 6 Vintage Italian Ceramic Fish plates by Dulane - Hand painted 19cm L x 6cm W - 1 with small chip to tail fin |
| 107 | Chinese Flask Vase with hand painted enamel decoration, a-f to rim, turned into Lamp Base - 23cm H |
| 108 | Victorian Silver plate Biscuit Barrell with stand - etched fern patten - no marks sighted (slight af to top of handle) |
| 109 | Group lot jewellery - Tiffany style charm bracelet some pces marked 925, Silver Mermaid & enamel shield charms, Sporrong red Lion brooch, gilt chain, gilt agate bracelet, brooch, pearl tiepin etc |
| 110 | 8 x piece Italian ornate Green Glass set - heavily Gilded & with hpainted floral designs to fronts, Decanter & 6 x glasses + vase - all in vgc - 29cm H decanter |
| 111 | Group lot Vintage glassware inc emerald green large glasses, Victorian tumblers, green short glasses & 2 x opalescent glasses |
| 112 | Mixed Group lot inc 2 x White Metal lidded pill boxes with Mother of pearl inlay & 2 x Parker Ball point pens |
| 113 | Group lot Glass inc Murano Seahorse - Green with silver inclusions & millefiori to body 9cm H, 2 penguins 4cm H & Egyptian glass scent bottle 15cm H |
| 114 | Group lot vintage English China inc Royal Worcester c1911 Milk Jug with floral enamel detail & 2 x miniature Cup & Saucer - Coalport & Royal Adderley |
| 115 | 5 x Vintage German half dolls inc Art deco, Nude etc approx 6cm H |
| 116 | Group - c1900 brown leather covered travelling ink well, ladies dainty cigarette holder with case, miniature silver kettle, coffee pot & small nail clippers with green leather pouch |
| 117 | Group lot - pair Faustus 1opera glasses, medallions, enamel badges - Good Luch The Queens, RSL, Red Cross, BTS, 1935 Centenary, 1919 Peace, ER Visit 1954 Bradman Commemm, 1914-19 Button Fund etc |
| 118 | 2 x Rosenthal - Bjorn Winblad - Collector plates - Aladin Marries the Beautiful Princess & Zauberpferd The Majic Horse - Motiv 1- 16cm D with boxes |
| 119 | Vintage Uranium Lime green Glass pedestal bowl c1900s Scalloped rim - Star pattern 19cm H 21cm D |
| 120 | 2 x Australian Pottery inc Darbyshire Fish salt & peppers & Bendigo pottery brown glazed coffee pot Minor chip to underside of lid |
| 121 | c1920's Grimwades Byzanta Ware lustre Sandwich set incl Sandwich tray and matching 6 small 8 sided plates |
| 122 | Chinese jade shallow dish - translucent and solid - honey, blood red speckled - 10 cms D |
| 123 | 1920s carved bone shoe horn feat bust of Nefertiti to top - 20cms L |
| 124 | Pair small translucent and solid Chinese green Jadeite bowls - 4cms D 3cms H with wooden stands |
| 125 | Vintage c1930s Padded print featuring a Native American Indian Maiden - stand to back, 29x21cm |
| 126 | 1930s Art Deco oblong box with metal lid and circular inset owl with glass eyes 5 x 10 x 5cm |
| 127 | Vintage Silver Plated Nurses belt - Ornate design, clasps to each end |
| 128 | Pair 19th C Braham Bros Bath mother of pearl optical opera glasses - gc |
| 129 | 2 x pair Lorgnettes - gilt (af) and white metal |
| 130 | Vintage English Salter Letter Scales No 11 - Brass plate and dial 18cm H |
| 131 | Vintage Royal Worcester English ceramic Demitasse set - June Garland pattern |
| 132 | 3 x Vintage English China inc Royal Doulton Tray - Mr Toots & Captain Cuttle D5833 (with restoration) 18cm L & 2 x Carltonware yellow Foxglove pattern - Plate & Bowl |
| 133 | Vintage Satin glass paperweight - diamond pattern 8cm H - 9cm D |
| 134 | Vintage Citrine Uranium small glass bowl - Vaseline rim & raised body panels 7cm H - 9cm D |
| 135 | Set of 4 Vintage Uranium stemmed glasses - clear base & stem Uranium bowl with faceted sides 12cm H |
| 136 | Millefiori Paperweight clear with white, blue & red 6cm D |
| 137 | Art Glass Vase - Cobalt blue with white swirls - ground base 11cm H |
| 138 | Vintage Venini Murano Striped latticinio small glass vase - White & Tangerine swirls 8cm H |
| 139 | Murano Sommerso Art Glass Beak Vase - Clear, Blue & deep pink with controlled bubbles 25cm H |
| 140 | Art Glass Vase white inclusion with Millefiori & black abstract with black rim - ground base 19cm H |
| 141 | Colin Heaney Australian Art Glass Vase - Ruby with metallic inclusions - Square shape with flared rim - signed to base & 2006 20cm H |
| 142 | Vintage Phoenix Ware ceramic Jug - dark blue glaze - Autumn pattern approx 17cm H |
| 143 | Melrose Australian Pottery twin handled squat vase - Blue drip glaze - stamp to base approx 14cm H 24cm D |
| 144 | 2 x Pieces Mid century Hertel Jacob German Porcelain - large Bowl & vase featuring Gold Fish & weed decoration - both pieces marked to base - 30cm Diam & 15cm H |
| 145 | Victorian Copper plated Octagon Tea Caddy - with internal fitted lid 12cm H |
| 146 | Hardy Bros Sterling silver Cigarette Box - hallmarked BHam 1953 - slight dent to lid |
| 147 | Vintage Motion Picture Industry Open Golf Championship Trophy - no makers marks sighted, white metal on bakelite base - engraved text to base - 31cm H |
| 148 | Pairpoint (USA) Art Nouveau Silver plated three piece Coffee Service - pot, jug & lidded sugar basin (patent June 1904) |
| 149 | Artist Unknown 19th Century unframed Oil Painting - Figures in Courtyard with Violin Player - Unsigned - 26x21cm |
| 150 | Artist Unknown c1900 European Oil Painting on panel - A Lady with Flowers - Signed lower right but illegible - 31x19cm |
| 151 | James Arden Grant (British, 1887-1974) Unframed Etching - Portrait of a Child - Signed Jas A Grant in pencil lower right under plate - paper size 295x20cm, image size 18x13cm |
| 152 | W Fischer c192030s Framed Oil Painting - The Country House - Signed lower right - frame size 51x40cm |
| 153 | Artist Unknown Framed c1930s Australian Photograph - Through the Ti-Trees - unsigned - frame size 33x40cm, image size 19x25cm |
| 154 | 3 x Vintage Framed Oil paintings - Ena Harrison Still Life Roses, Tina Winters Blue Mist King Lake + T Carafella Old Miners Hut Blinman Flinders Ranges - various sizes, largest frame size 40x50cm |
| 155 | George M Rathbone (Active 1960-80s) Framed Oil painting - Homestead Through the Gums, 1966 - Signed & Dated 1966, lower right - 60x45cm |
| 156 | T A Cafarella (Active c1970-80s) Pair Framed Oil Paintings - landscape near Hawker SA + Flinders Ranges SA - both signed lower right & titled on affixed label verso - frame sizes 37x53cm each |
| 157 | Bruce Malloch (1936- ) Framed Oil Painting on board - Tranquil River - signed lower right, dated 89, and further titled verso - Frame Size 50cm H 41cm W Painting 24cm H 17cm W |
| 158 | B Stevens (Active c1950s) Framed Oil Painting - Hydrangeas - Signed lower left - frame size 72x60cm image size 62x50cm |
| 159 | T A Carafella (Active c1970-80s) Framed Oil Painting - Flinders Ranges SA - Signed lower right, titled on affixed label verso - frame size 40x55cm |
| 160 | M Lopez (Active c1960-70s) Gilt Framed Oil Painting - The Pink Ribbon - Signed lower right - frame size 63x54cm |
| 161 | Artist Unknown (Le Holzer) Framed Oil painting on Canvas - Daffodils - Signed & dated 151003 (1903) lower left - frame size 72x57cm, image size 49x35cm |
| 162 | Norman Bridge (Active c195070s) Framed Oil Painting - Marigolds & Daisies - Signed lower right - in lovely 19th C Cedar Veneer Frame - frame size 69x63 cm, image size 53x48cm |
| 163 | T A Carafella (Active c1970-80s) Large Unframed Oil Painting - Flinders Ranges, SA - Signed lower right, titled on affixed label verso - 60x90cm |
| 164 | Danell Sheffield (active 1980-90s) Screenprint, Untitled Landscape, Signed to margin lower right, numbered, framed, 60cm H 84cm W |
| 165 | N Parsa Balinese Painting on cloth of Barong Defeating Rangda, signed lower left N Parsa (Ngakan Ketut Parsa), taken off stretcher and reframed - 58cm H 41cm W |
| 166 | MD Budi Balinese Batuan Painting on Canvas of Mountainous Landscape over Underwater Creatures and Sea Life, signed lower centre MDBudi Batuan Bali, unframed - 81cm H 42cm W |
| 167 | Minni De Angelo Yorta Framed Aboriginal Oil Painting - Jesus loves the Children of the World - Signed & dated 1992, lower right, further titled verso - frame size 65x50cm |
| 168 | Gerrard George Lants (1927-1998) Gilt Framed watercolour - Street Scene with People in Edwardian Dress - Signed lower left - frame size 54x61cm, image size 26x35cm |
| 169 | 4 x Sterling Silver FOB medallions - marked BHam 1906, 1921, 1935 & Silver - TW 31 grms |
| 170 | 2 x Sterling Silver & mother-of-pearl Fruit pocket knives - both hmarked Sheffield 1909 |
| 171 | 10 x Fob Watch keys - all marked with makers, English |
| 172 | 2 x Australian Sterling Silver napkin Rings - makers Stokes & FJ Mole - TW38 grms |
| 173 | 2 x pces Sterling Silver - Salt dish (hmark worn) & Napkin ring (Bham 1912) TW 60 4 grms |
| 174 | Sterling Silver Spoons 6 x p incl Fiddleback mustard Spoon Exeter Hallmark 1871, Rat Tail Spoon Birmingham 1897, Tea Spoon Glasgow 1874 William Coghill, Guilloche enamel coffee Spoon 1950 Birmingham Henry Clifford Davis and others marked Stg SiL - TW 65g |
| 175 | 2 x 19thc paper mache snuff boxes - shoe shaped snuff - match safe and oblong box with Abalone shell inlay |
| 176 | 3 x Sterling silver propelling pencils - two with tassels (9 cms L) & hmarked Birmingham 1939 (12cms L) |
| 177 | Group lot costume jewellery - 2 x diamante brooches, 60s gilt mesh pendant on chain, green stone brooch & pink plastic parrot earring |
| 178 | Sterling Silver Part Sets flatware 8 x pieces Hallmarked Sheffield by Harrison Brothers & Howson (George Howson) incl 3 x cake forks 1949, 3 x coffee spoons 1951, and matching fork and spoon 1956 - TW 170g |
| 179 | 4 x pieces Vintage Magnus Aase Norwegian Silver - Knife, spoon & 2 x forks - all matching & marked incl 830s NM - largest fork 19cm L TW 115g |
| 180 | 4 x Pieces Vintage Brodrene Lohne Norwegian Silver - Tongs, small fork & 2 x spoons - all with matching decoration & marks incl 830s - biggest spoon 13cm L TW 45g |
| 181 | 3 x Mid century Modern Russian Silver Teaspoons - hallmarks sighted incl 5 Pointed Star w hammer & sickle 875 - TW 35g |
| 182 | Set of 4 x vintage Hong Kong Sterling Silver Teaspoons - marked to stems Hong Kong Sterling - TW 25g |
| 183 | Group lot - Sterling Silver Cutlery - 5 x Rodd teaspoons & 6 x pieces made for Hardy Bros hallmarked Sheffield 1957 & 1958 - TW 150g |
| 184 | Boxed Sterling Silver hallmarked Cruet set - 2 Salt pots with blue glass linings (Bham 1902 1903) 2 Pepper pots (Bham 1922), Mustard pot with blue glass liner (BHam 1919) 3 salt spoons (Sheff 1929) & mustard (Bham 1919) |
| 185 | 1901 Arts & Crafts Walker & Hall Sterling Silver tea caddy spoon - twin bowl, enamel decoration to handle, hallmarks sighted - approx 12cm L TW 15g |
| 186 | 6 x Vintage Sterling Silver Napkin Rings - Hardy Bros, Stokes, pair Hallmarked for Birmingham 1871 - TW 160g |
| 187 | 6 x Hamilton & Inches Silver hallmarked Gaming counter dishes - Edinburgh 1969, 1970, 1971 - TW approx 145 grms |
| 188 | Rectangular Australian Sterling silver Buckle made by Stokes, Melbourne - TW approx 41 grms |
| 189 | 1913 SSilver Walker & Hall chatelaine purse containing dance card, pencil etc hallmarked Birmingham 1913 - TW approx 99 grms |
| 190 | 9ct Gold Case Ladies Wristwatch with 15j Swiss movement - not working |
| 191 | Ladies 1920s 9ct gold Cased Wristwatch - working |
| 192 | 2 x pces - Dunklings 9ct gold case Mens Wristwatch, missing seconds hand - ticking, and 14ct Gold tigers eye Tie Pin |
| 193 | Group - 9ct gold Medallion & pair 9ct gold black opal earrings |
| 194 | Ladies 9ct ygold ring - round cabochon white opal in floral setting - TW 2 4 grms |
| 195 | Gents 9ct rose gold square Signet ring - black enamel pattern set with small diamond - TW 6 1 grms |
| 196 | Gents vintage 15ct ygold Ring set with 3 Sapphires & seed pearls - TW 4 grams |