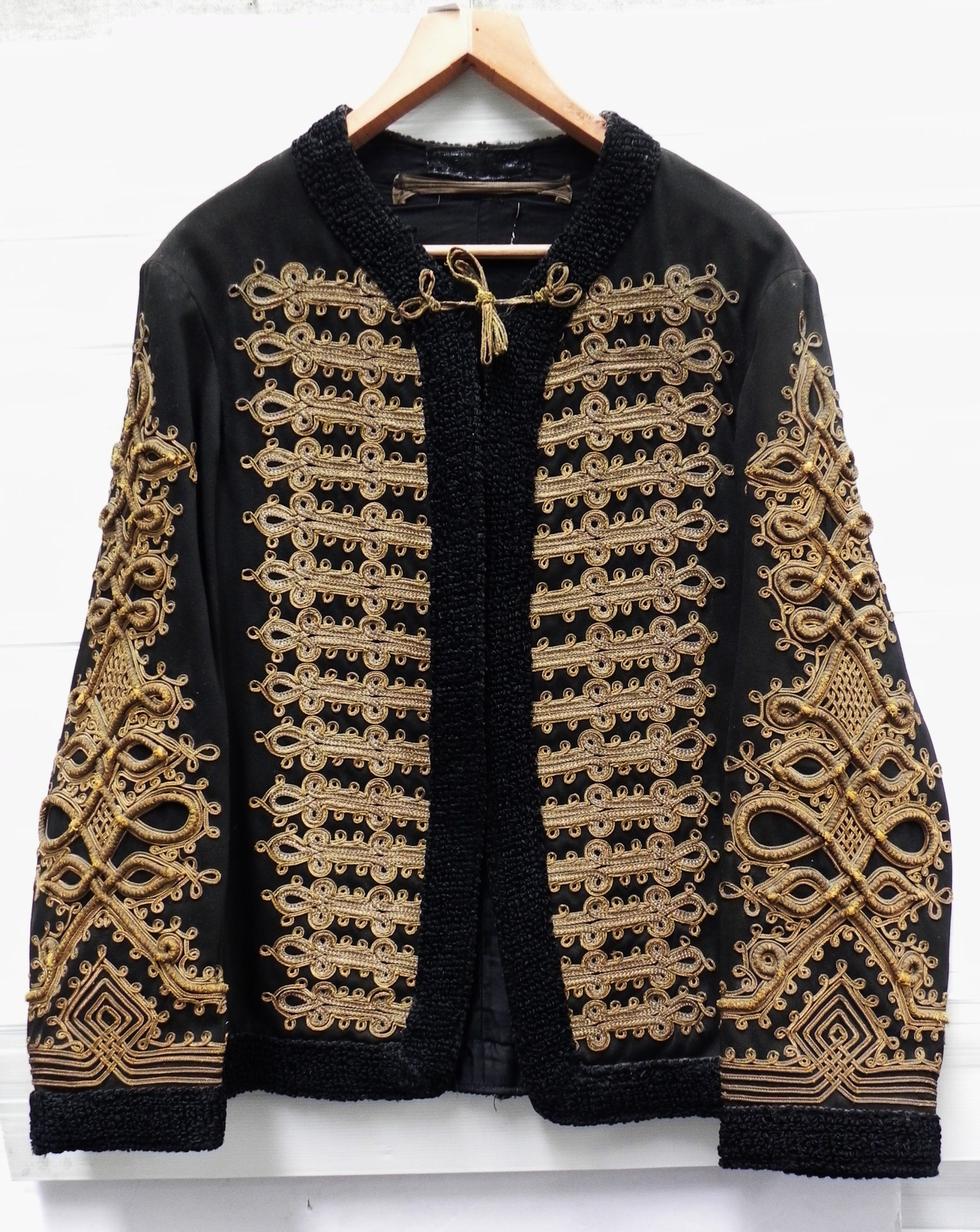 This is a timed online auction with INVALUABLE.COM
Due to current Covid 19 restrictions we are unable to offer viewing. 
Auction conditions of sale
Payment by credit card or eft.
Goods to be paid for prior to collection.
Late payment will incur a $10 fee.
22% buyer premium (+ Invaluable 5%) + GST applies
1.1% charge on Credit Card and Eftpos
After payment of goods, items can be collected (contactless) by appointment.
Please email – info@thecollector.com.au to arrange.
Buyers are required to make their own arrangements for packing, handling, shipping and transit insurance for their property, within seven days of payment.
The Collector recommends the services of Pack & Send Caulfield. Pack & Send specialise in providing affordable yet professional packing and freighting solutions.
Pack and Send
835 Glen Huntly Rd, CAULFIELD, VIC, 3162
Phone: 03 9528 5111
Email: caulfield@packsend.com.au
The Collector does not accept liability for the acts or omissions of contracted third parties.
Please email us for further information at info@thecollector.com.au
Collectables, Ephemera & Art Auction 18th October 2020
| lot_no | Description |
| --- | --- |
| 1 | Large 1930s Chinese framed Colour Print - Scene with 2 Women Holding Flag & Playing Drum with Red Robed Figure & Soldiers in Background - Character ma |
| 2 | Vintage Gilt Framed Bevelled Mirror - Classical oval shape with Carved Wreath & Flowers to top section - frame size approx 77x91 cm HxW |
| 3 | Modern Brown leather Club style 2 seater Couch - 160cm L |
| 4 | Large Victorian Mahogany veneer Toilet Dressing Table Mirror - curved shaped front, finials to tops of turned supports, 1 x bun foot missing from bac |
| 5 | Large c1900 Chest of Drawers - Cedar & Mahogany veneer, columns to front, bun feet, 7 drawers incl Hat, double drawer etc |
| 6 | 1950's Deco style Chest of Drawers - small sized, 4 drawers, unusual rounded fronts to drawers, Tiger stripe like veneer with some scratches - 93cm H, |
| 7 | Large 1930s Chinese framed Colour Print - Interior scene with 2 Women & Scholar - Character marks lower left, further details around boarder - 52x75cm |
| 8 | Vintage Arts & Crafts Morris Chair - light stained Oak, club feet to front, shaped support to sides, modern Period style Upholstery, original Brass Ad |
| 9 | 2 x Pieces - Victorian style Outdoor Bench seat & Table - Ornate Cast metal ends, wooden slats need replacing |
| 10 | Large Broadford '88 Rock & Roll Concert Poster - Its Party Time Again! - Dec 2, 3 & 4 1988 - some creasing, folding & small tears - 138x98cm HxW |
| 11 | Vintage c1930's Mahogany Coffee Table - squared shape w high shaped sides to top & handles each end - 122cm Long, 56cm High |
| 12 | Grant Featherston for Aristoc 1964 Profile Settee - Black squared metal frame with Light stained Oak Armrests - original Brown woollen upholstery - 12 |
| 13 | Bendix Australian Mid Century Modern Arm Chair - black squared metal frame w wooded arm rests - Black Vinyl Upholstery, original ink stamp to undersid |
| 14 | Mid Century Modern Shelving Unit - squared Black Metal Frame with 2 original fitted shelves & others, shorter to one side - needing assembly - approx |
| 15 | C1980's Parker 2 Seater Couch Sofa - Mushroom velour upholstery, buttons to backs & inside of arms - VGC |
| 16 | Unstained vintage style Oak Wall Cabinet - glazed doors, 2 x wooden shelves, brass Knobs & hinges - 61cm W, 81cm H & 15cm Deep |
| 17 | Vintage c1900 2 Tier Shelf - Dark stained Pine, period cut shaped sides & support brackets under shelf - 47cm W, 56cm H & 27cm Deep |
| 18 | 3 x Pieces - Vintage Occasional Furniture - D shaped Hall Table, Tapestry Upholstered Footstool + small Bedside Table w Drawer |
| 19 | 3 x Vintage Wooden Chairs - Rush seat Cottage, spade back with metal Bracing + another with Shaped Moulded Plywood seat |
| 20 | Large Vintage Baltic pine Cottage Kitchen Table - lovely patina, light stained - 182cm L 103cm W |
| 21 | Vintage White Painted slightly distressed Glazed Bathroom Cabinet - placed in oval mirrored back, 2 x frosted glass shelves, original Cigarette burns |
| 22 | 1930's Australian Depression Combination Table Step Ladder - Brown painted Cedar & Pine - worn patina - 65cm H |
| 23 | Vintage decorative Barcarole (German) button Accordion - cream faux mop celluloid decoration with case |
| 24 | Large roll uncut MINTIES Wrappers - 94cm W |
| 25 | Framed Vintage National Safety Council of Victoria Accident prevention Poster - Broken Rungs, Broken Bones - all details printed to margin, number 201 |
| 26 | Framed c1905 Land sale Poster for Highlands Estate & Eastwood East - Unlocked at Last! The Homestead of the Blaxland Family - original cond - frame si |
| 27 | Framed Vintage Kendall's Station Estate Ringwood Land sale Poster - to be sold by Auction, Sat9th May, 'Council have arranged to provide Electric ligh |
| 28 | Framed signed Ltd Ed WW2 Aviation Print - Adolf Gallands Lobster Flight - signed in Pencil on margin by Adolf Galland, Gerhard Meyer & Jerry Crandall |
| 29 | Vintage Irish Jimmy Hourihan Boru wool Cape in mauveturqblues |
| 30 | 1960s 'Lucinda' swimsuit - royal blue with white line, size 34 |
| 31 | 2 x 1960s 'flower power' Sportscraft Junior sleeveless buttoned tops, bright orange & green with lapels, silver buttons, pockets - size 14 - new old s |
| 32 | 3 x Vintage c198090's Women's Leather Skirts - Black & Red patchwork Mini (size 10, Ramano label made in Australia), Red Mini with Fringe to bottom (s |
| 33 | Vintage c1980's USA made Disney Mickey's Athletic Club Satin Bomber Jacket - original Disney Wear label, size XL - some wear to back & small hole to s |
| 34 | 1950s cream lace & satin Wedding Dress - shawl collar, long sleeves, pearl buttons, frilled net trim approx size 10 (underarm stains) |
| 35 | Vintage c1900 Military Mess Jacket - heavily braided detail to front, sleeves & back, no label sighted, medium size |
| 36 | Vintage Cast Iron Buggy Step - 3 Mounting points, Rd number to underside of round step |
| 37 | 2 x pieces Vintage Ampol Jolly Swagman Club plastic Harmonica in case + pair Plastic Deer Antlers |
| 38 | Group lot - Vintage heavy Cast iron Door Hardware - Latches, Hinge Brackets, Escutcheons, etc - some marks sighted incl Diamond Registration |
| 39 | Group - Art Deco, filigree, diamante Jadeite, earrings, Red beetle brooch, red stone & gilt bracelet, ladies cocktail watch (af) |
| 40 | 6 x pair large 1980s Earrings incl Beaded, red & gilt plastic, gilt etc, |
| 41 | Group - small round Cloisonne box, gilt & marcasite lizard Brooch, carved bone Bird brooch, mouse, Cloisonne rings, double chain link brooch etc |
| 42 | 4 x military Badges - blue enamel anchor, Blue & white oval shapes, white enamel star & metal anchor |
| 43 | 3 x Vintage Items - old QBOID Tobacco Pocket Tin, Capstan Round Tobacco tin with lid + old Brass Cribbage board |
| 44 | c1920's Australian Cedar Box - fitted lock (no key), dovetail joints, original Coffee Cup Ring stain to top P - 18cm W, 9cm H & 13cm Deep |
| 45 | c,192030's Crocodile Skin Covered Box - Push Button opening, brown padded felt interior - 15cm W, 4cm H & 11cm Deep |
| 46 | Vintage heavy Leather souvenir Pouch from Greece - tooled leather designs to front & button down flap, belt attach straps to back, lovely aged Patina |
| 47 | c,1930's Japanese wooden Puzzle Box - made from Native Timbers, inlaid Landscape scene with Mt Fuji to Lid & Bird in Blossom Branch to base, Maple Lea |
| 48 | Large vintage Rat Trap - spring loaded mechanism, working, no makers marks sighted |
| 49 | Vintage Australian Cedar Document Box - Angle cut bottom section, original nickel plated Latch, exposed joints, lovely weathered patina - original hin |
| 50 | Small Group lot - Vintage Pencil Cases & Stationary - Wooden box with Inlaid Geometric Cube lip, leatherette green with all original Pencils Ruler, et |
| 51 | 2 x Vintage 196070's New Old Stock Retro Mens Wallets - Green & Silver Check Suede + Red Vinyl |
| 52 | Small vintage Mounted Brass PELACO Shirts Commemorative plaque - offer Style & Service with a Guarantee! - 75 years of Excellence 1911-1986 sticker to |
| 53 | 3 x c1890 round turned wooden boxes - light & dark timber, one with clear glass to lid - 9cms, 5cms &, 3 5cms D |
| 54 | Vintage Carved Wooden Canoe shaped Box - Lid & base with intricate scrolly & wavey carved design, signed to underside of lid JC - 24cm L |
| 55 | c1920's Australian Silky Oak Box - lovely grain, contrasting band around top of lid, original felt to base - 19cm W, 7cm H & 10cm Deep |
| 56 | c1920's Australian Blackwood Box - simple stylish form with Ebony base, original Green Felt lining - 26cm W, 10cm H, 15cm Depth |
| 57 | Vintage Inlaid Games boxboard - Chess & Backgammon - decorated with intricate geometric design - 50cms x 36cms, 9cms deep (damage to back corners) |
| 58 | Victorian Sewing Box - Amazing bands of Geometric Inlay to lid & front, contrasting Green mottled Bakelite Escutcheon to front, original Silver card l |
| 59 | Silver Coral floral bar Brooch by Tosa, Japan - 4cms L in orig box |
| 60 | Group vintage silver & pearl jewellery - necklace,, Brooch and earrings |
| 61 | Group vintage silver & pearl jewellery - 2 x strand necklace, open round brooch & pair earrings |
| 62 | 3 x vintage Silver & Pearl Brooches - round open with Marcasite, floral spray & open floral wreath |
| 63 | Group vintage silver & pearl jewellery - necklace, spray brooch & pair earrings |
| 64 | 2 x pces Silver jewellery - Belcher link chain necklace with T bar (45cmsL) & Michael Hill chain link bracelet with Heart charm - TW 5940 grms |
| 65 | 2 x pces Silver jewellery - chunky stepped ring set with pale oblong Amethyst & fancy chain link Bracelet - TW 387grms |
| 66 | Georg Jensen silver 'Daisy' bracelet - black enamel on double pea chain- TW 56gms |
| 67 | Vintage green oval Jade 'Endless knot' Brooch - 3cms L, damage to one side - marked Silver |
| 68 | Pair 18ct gold Knot earrings -TW 3 9 grms |
| 69 | 2x pr 9ct gold Earrings - half round & floral with two pearls - all screw back - TW 7 1 grms |
| 70 | 2 x pcs 9ct rose gold circle Brooch with cameo & 9ct rose gold Heart lock - TW 51 grms |
| 71 | 9ct gold pearl necklace & earrings - chain with pearl pendant in floral setting & screw back earrings - TW 6 9 grms |
| 72 | 9ct fancy bow brooch set with 7 pearls - 5 cms wide - TW 5 6 grms |
| 73 | Vintage c1930's Japanese Ceramic Vase - Squat form, twin scrolled handles to top, green glaze with White & Gray drip from top, marked to base - 15cm H |
| 74 | Vintage Mid Century Modern Cast Iron Japanese Teapot - stylish period shape, marked to base - 18cm H |
| 75 | 2 x Vintage Japanese Porcelain PEACOCK Figures - 1930's Fan Tail Art Deco + 1980's Traditional - 16 & 19cm H |
| 76 | Vintage framed The Swan Fountain Pen Advert - 'Ladder Feed' & 'Screw on Cap' features - 40x29cm HxW |
| 77 | Vintage EPNS Tea Caddy - Classical form with twin Lion Head Lug Handles, hinged lid, no marks sighted - 15cm H |
| 78 | Vintage Hardy Bros, silver plated sauce tureen with domed lid - 24cms W |
| 79 | Lladro porcelain figurine - Boy Blowing (No 4869) issued 1974 - 21cms H |
| 80 | Art Nouveau Sterling Silver photo Frame - wooden backed & stand - hallmarked Birmingham 1907 - with glass -13xm W x 19cms H |
| 81 | Vintage white painted Pine Box - Distressed finish, original Key & Working Lock - 39cm W, 27cm H & 30cm Deep |
| 82 | Small vintage Glazed Cabinet - light stained Pine & other timbers, texta marks on back possible apprentice piece - 35cm W, 43cm H & 19cm Deep |
| 83 | Mid Century Modern French pottery Figural Lamp Base - A Woman & Her Chook - incised Marc Paris France to underside, chip to back of Head Scarf - 44cm |
| 84 | 2 x Miles Johnson Australian Art Glass Light Shades - the larger bright Green, smaller lighter in colour, no marks sighted - 29 & 21cm H each |
| 85 | small lot Mid Century Modern Glass - pair Timo Sarpaneva signed Candlesticks for Iittala + French Arcoroc Green Bowl with Diamond shaped design to low |
| 86 | 2 x Pieces Italian Quadrifoglio Mid Century Modern Ceramics - Charger & Bowl - both with HPainted Period figural designs, both marked to bases - 30 & |
| 87 | Group lot - Art Deco mirrored and glass tray (36cmsL), Swarovski bear holding Fan (4cms), pink Art glass Dove & crystal Swan |
| 88 | Percy Trezise (1923-2005) Small Australian Pottery Dish - Hand painted Fisherman, Coast & Palm tree decoration, incised to base 'Trezise Cairns' - 11c |
| 89 | Pettit 1950's Australian Pottery Dish - Incised Kangaroo design, signed to base Pettit - 11cm Diam |
| 90 | Group lot - Nancy Curtis Illustrated items - Studio Anna Australian Pottery Dish 'New Guinea' + 6 x Bar Coasters for South Pacific Lager |
| 91 | Vintage c1970's Australian Studio Pottery Ball shaped Sculpture - fab textured exterior, no signature sighted - 11cm H |
| 92 | Original 1958 (Premiership Year) Collingwood Football Club Membership Season Ticket Card - Numbered 8799 - in Good used condition, slightly loose spin |
| 93 | Vintage heavy Cast Brass Coat Hook - Lovely Classical Female Mask design, no marks sighted |
| 94 | Vintage Retro Chief Bar Tender Tiki Bar Bottle Opener - wearable necklace, with enamelled Name Tag & heavy cast Figural Bottle Opener - good original |
| 95 | 2 x pces Italian Mid century modern ceramics made exclusively for David Jones - large bulbous Vase (22cmsH) & shallow dish (31cmsD) in matt black & |
| 96 | Large Robert Gatt Australian black art glass Bowl with hand painted images and text incl 'November 28 Bologna', flora, fauna and architectural motif |
| 97 | Italian art glass oval dish - pink over white with gold swirl decoration and scalloped edge - 32cms W x 26 cms |
| 98 | Vintage Art Glass Bottle shaped Vase - Acid Etched Girl to front, lovely Green colour - no marks sighted - 18cm H |
| 99 | Large ART GLASS Bowl - heavy, Gray with lighter coloured bands around & trough, no marks sighted, ground & polished pontil - 31cm Diam |
| 100 | c1900 New Zealand Whitcombe & Tombs of Christchurch, Wellington & Dunedin Romeo Bride Cake Box (tin) - slanted shape to hold cake slice - original han |
| 101 | c1890 small wooden French medicine container for Menthol Anti -Migraine Crayon - text to exterior includes Paris - 5cms H |
| 102 | 2 x c1900 decorative tins - Mixed Dainty Dinah Toffees (Horner) & Grootes Cocoa |
| 103 | Vintage c1935 MacRobertsons London to Melbourne Air Race souvenir Glass Pen Tray - Race held during Melbourne's Centenary year 1934, underside etched |
| 104 | Vintage c1920's Japanese Ceramic Vase - Classical form, all Hand painted Decoration, lovely Pink ground glaze, marks to base - 25cm H |
| 105 | 2 x 1920s Schafer & Vater BarberShop novelty Ashtrays - By the Light of the Silvery Moon & Sweet Adeline (restoration) 13cms H |
| 106 | Vintage modernist looking Salt Glazed Stoneware Vase - Incised Curvilinear design around lower half of body, 2 bands of Blue Waves to top, marked to b |
| 107 | Australian Art Glass Bowl - shallow, clear base with Mottled Red & Clear bowl & Black rim - signed with Initials to base but illegible - 32cm Diam 7cm |
| 108 | Miles Johnson Australian Art Glass Vase - Orange Base with Flared Yellow top- Impressed monogram to base - 23cms W, 18cm H |
| 109 | Mid century modern Barsony Australian pottery lamp - girl with high pointed collar, mounted on original wooden base with square opaque Perspex shade t |
| 110 | Joyce Shambler (Active c193040's) Unframed Ink Drawing - Moonlight Fairy Dance - Signed & Dated 1945, lower right - 21x16cm HxW |
| 111 | Anne Giddings (Active c193040's) Framed Watercolour - A Summer Bunch - Signed lower right - image size 40x39cm HxW, frame size 55x51cm HxW - water dam |
| 112 | Phyllis Pauline Waterhouse (1917-1989) Framed Oil Painting - Girl with Pink Flower - Signed lower right - Image size 39x23cm HxW, frame size 45x30cm |
| 113 | Jan Neil (Active c1990's-2000's) 3 x Mixed media Collages - Sea Frontage (unframed) + pair Untitled - Sea Frontage signed, titled & dated '01 in Penci |
| 114 | Artist Unknown Framed 1970's Mixed media Collage - The Dream - Unsigned, titled lower left - image size 37x50cm HxW, frame size 43x56cm |
| 115 | Artist Unknown (Drury) Framed c1950's Oil Painting - Puppet Master - Signed lower right - canvas size 91x76cm HxW, frame size 94x79cm |
| 116 | Artist Unknown Large Framed Modernist Oil Painting - JUDITH - Titled, dated 3 Feb 1971 & signed but illegible, lower right - 127x83cm HxW including th |
| 117 | Rosa Garlick (1914-2003) Unframed Colour Screenprint - 'Silverton' Signed & dated '70, lower right, titled & numbered lower left - 50x60cm |
| 118 | Tay Kok Wee (1940 - ) Mounted Intaglio Print - Last Day of Glory - Signed, dated 1967, titled & numbered 320, in Pencil on Margin - Original Crossley |
| 119 | Margaret Helene Woollard (1947-2010) Framed Oil Painting - Landscape - Signed & dated but illegible, lower right - image size 20x25cm HxW, frame size |
| 120 | Ernest Vogel (1909-1993) Small Gilt framed Watercolour - The Drover - Signed lower right - image size 11x14cm HxW, frame size 25x26cm |
| 121 | Gavin Byrt (Active 1990s-2000s) Pair Large Oil paintings on Canvas - Peninsula Evening 1 & 2 - Both with details verso - 91x91cm HxW Each |
| 122 | Diana Hoddle Mogensen (1929-1994) Large framed Oil Painting - The Bird - Signed & dated '65, lower left - image size 100x71cm HxW, frame size 117x86cm |
| 123 | Artist Unknown Large framed Watercolour - Untitled (Blinded by Modern Life) - No signature sighted, image size 108x79cm HxW, frame size 134x103cm |
| 124 | Paula Ross (Active c197080's) Small framed Oil Painting - Point Leo - Signed lower right, further signed & titled verso - image size 19x24cm HxW, fram |
| 125 | Peter Dunne (1929 - ) Gilt framed Watercolour - Summer Garden, Tura Beach '93 - Signed lower right, further details verso incl Title & date - image si |
| 126 | Artist Unknown Framed c1960's Oil Painting - Columbine - Signed lower right but illegible - painted on old plywood marked verso 'The Oaks 65 Park Sth |
| 127 | Raymond Wallis (1900-1963) Unframed Oil Painting - View of Westernport Bay - Signed lower right, titled & dated lower left but illegible - 38x46cm HxW |
| 128 | Viktor Mednis (1927 - ) Framed Mixed media - Blue Mood - Signed & Dated '70, lower left, further signed & titled verso - Image size 46x31cm HxW, frame |
| 129 | Bill Wannan (1915-2003) Framed Pastel Triptych - Hell's Gate, MacQuarie Harbour, Van Diemen's Land 1988 - Each image signed & dated '88 lower right, f |
| 130 | Margaret Bishop (Active c1950's) Framed Watercolour - The Country Property - Signed lower right - Image size 39x48cm HxW, frame size 47x57cm |
| 131 | Mavis Staines (Active c1990's2000's) Framed Oil Painting - Lizards & Eggs - Ink stamp verso from Mt Ebenezer Roadhouse Gallery - canvas size 29x40 cm |
| 132 | Adriane Beth Strampp (1960 - ) Oil on Canvas - CUORE - Signed, titled & dated 1999, verso - 56x56cm HxW |
| 133 | Alberr Shomaly (1950 - ) Large Framed Screenprint - Untitled (48 Self Portraits) Signed, dated '71 & Numbered in Pencil on Margin - image size 77x102c |
| 134 | Adriane Beth Strampp (1960 - ) Framed Oil Painting on Canvas - Study for Night Swept - Signed, titled & dated 1991, verso - image size 30x122cm HxW fr |
| 135 | Artist Unknown Framed c1950's Oil Painting - NURNBERG - Signed lower left but illegible - Canvas size 57x38cm HxW, frame size 63x44cm |
| 136 | Artist Unknown Framed c195060's Mixed Media - Dockside - Unsigned, inscribed with title, lower left - image size 31x49cm HxW, frame size 42x60cm |
| 137 | Karlis Trumpis (1910-1994) Framed Mixed media - Dust Storm - Signed with Initials, lower left - image size 37x38cm HxW, frame size 58x56cm |
| 138 | Artist Unknown c1980's Framed Charcoal & Watercolour - The Flautist - Signed lower left but illegible - image size 70x50cm HxW, frame size 101x82cm (n |
| 139 | c1900 Artist Unknown Large unframed linen backed Watercolour heightened with Bodycolour - Busy Harbour scene - Unsigned, damage sighted to lower centr |
| 140 | George Percival Gaskell (1868-1934) Unframed Mezzotint - Twilight - Signed in Pencil lower right, titled very faintly lower centre - plate size 19x17c |
| 141 | After Wenceslaus Hollar (1607-1677) Pair Mounted Engravings - Women of Cologne - all details printed in plate incl W Hollar fecit 1643 - image sizes 9 |
| 142 | Artist Unknown Unframed c1930's Hand coloured Etching - Still Life - Signed & Titled in Pencil on margin but illegible - plate size 9x12cm HxW |
| 143 | John Faber Jr (1695-1756) After Richard Phelps (1718-1785) Unframed Mezzotint - Bampfylde Moore Carew - King of the Beggars - all details printed in l |
| 144 | Paulus Pontius (1603-1658) Unframed Engraving after the Painting by Anthony Van Dyck - Portrait of Francois-Thomas of Savoy-Carignan - all details pri |
| 145 | Agnes Elizabeth Oakley (1864 - 1942) Gilt Framed Watercolour - Sweet Peas in a McHugh Vase - Signed lower right - image size 17x22cm HxW, frame size 3 |
| 146 | After James Basire (1730-1802) part set of 3 x Engravings from the Antiquities of Athens series - all Chap IV, plates XI, XII & XIII - plate sizes 20x |
| 147 | Paulus Pontius (1603-1658) Unframed Engraving after the Painting by Anthony Van Dyck - Carlos de Coloma, Marqus de la Espinar - all details printed in |
| 148 | Michael Victor Meszaros (Australia, 1945- ) - Mounted bronze plaque - Design for Presbyterian Ladies College - Signed and dated (1974) - 18cm diameter |
| 149 | After James Basire (1730-1802) part set of 3 x Engravings from the Antiquities of Athens series - Chapter IV plates XXI, XXII & XXIV - all details pri |
| 150 | Stephanie Taylor (1891-1974) Framed Watercolour on Linen - Roses - Signed & dated 1935, lower right - Exhibited Art Gallery of NSW January to April 19 |
| 151 | After Angelo Asti (1847-1903) Framed Oil Painting on Canvas - Nude - details inscribed lower right - canvas size 30x21cm HxW, frame size 42x33cm |
| 152 | After Charles Baxter (1809-1879) Gilt Framed Oil Painting - The Rose of England - Unsigned - Canvas size 57x44cm HxW, frame size 73x60cm |
| 153 | Jessie Laver Evans (1860-1943) Unframed Oil Painting on Canvas - Portrait of a Gentleman - Signed & dated 1901, lower right - 61x46cm HxW - some loss |