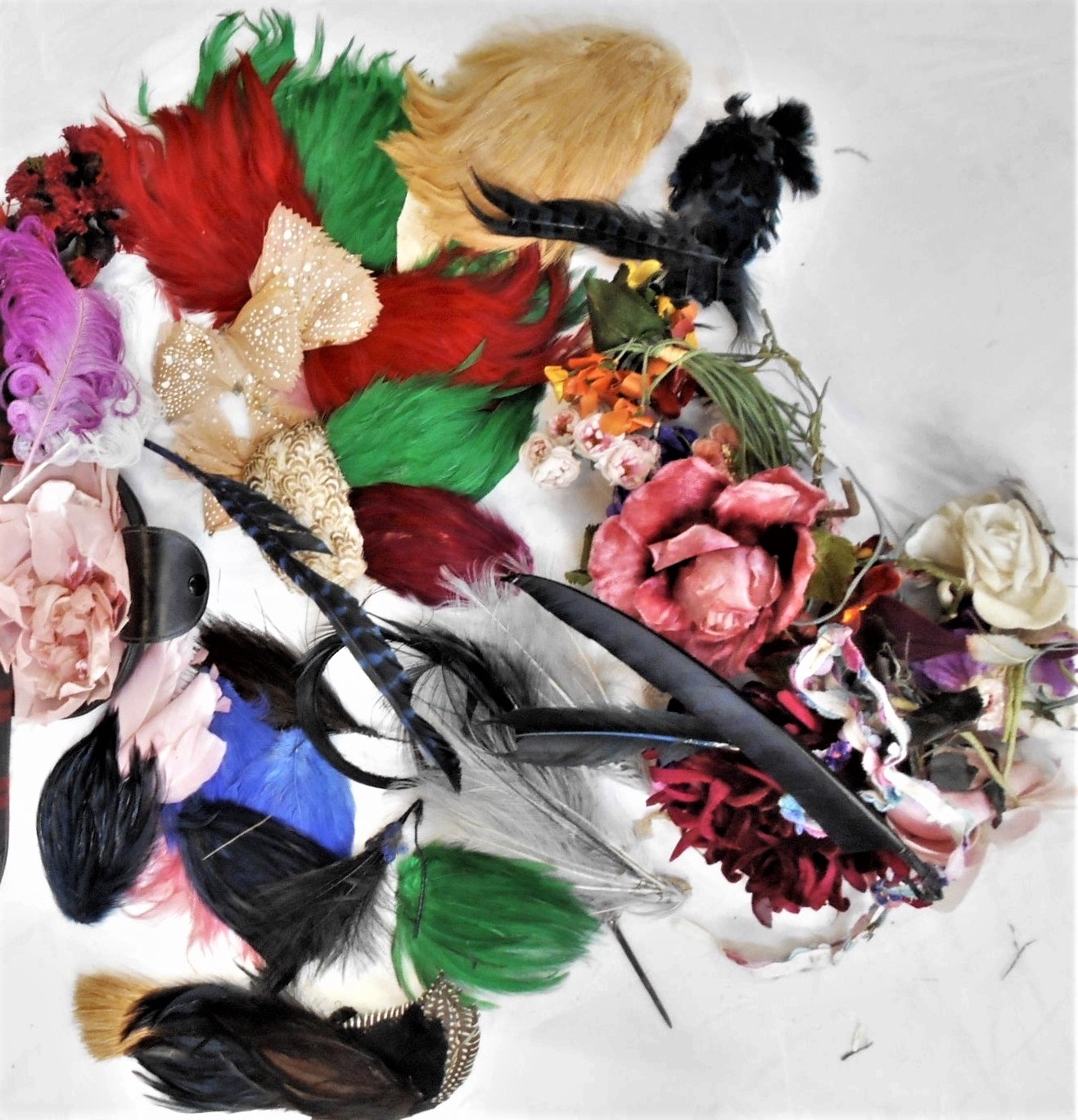 Auctions held every Thursday 6 pm
Viewing: Wed. 10am – 6pm & Thurs. 12pm – 6pm
Bids accepted by phone, fax or by completing the absentee bidding form and must be submitted before 5.30pm on day of sale.
Payment by credit card, cheque or cash Please pay for and collect goods by Friday following auction.
Late payment will incur a $10 fee.
22% buyer premium + GST applies
1.1% charge on Credit Card and Eftpos
Catalogue updated 7pm Tuesdays.
Auction Catalogue – 19th March 2020
| lot_no | Description |
| --- | --- |
| 1 | Vintage TESSA T4 chair Good condition w purple upholstery |
| 2 | Awesome mid century chromed twin light floor lamp In the style of OSLO - no makers mark sighted |
| 3 | Large NEIL SAVAGE (1929-2000) Oil painting - SOVEREIGN HILL - Signed lower right & dated '74, further signed & titled Verso - 66x107cm |
| 4 | c1900 Australian Cedar DUCHESS DRESSER - semi restored, complete |
| 5 | 4 x Framed Australian Oil Paintings - Anee Holmes, Patricia Thompson, Pam Kenneally & ANOTHER - Landscapes, Gum Trees, etc |
| 6 | Small Chip Carved box & Contents - medallions, badges, pins, etc - RAAF EPNS Trinket Box, etc |
| 7 | Group lot Blokey items inc Vintage Block, Magnifying reader, Singer Tin with contents - vintage buttons, buckles, etc |
| 8 | Tin of costume jewellery etc incl chains, beads, earrings, glass bird, coin bracelet etc |
| 9 | KAREL SVOLINSKY 1949 - Prague Ladies SCARF - lady in bonnet graphics |
| 10 | Group lot Vintage Blokey items inc 3-Kings Plain Tree tobacco tin, Embossing Stamp, St Andrews Old Course tie, Cufflinks, Badges etc |
| 11 | CANNON IXUS 210 141 Mega Pixels CAMERA with case and charger |
| 12 | Framed c1970's WMSCOTT Oil Painting - The Yarra at Princes Bridge Melbourne City in 1915 - Signed lower left, inscribed w Title, lower right - 19x275c |
| 13 | Group lot incl 2 x Lorance garment steamers and Shell & Castrol tin |
| 14 | 5 box lot trading cards - inc The Simpsons, Neighbours, Dr Who, Harry Potter etc |
| 15 | Small group lot Alcohol - inc 10packs Bundaberg Rum mixed drinks and Stassen Belgian Ciders |
| 16 | Box lot toys, dolls and doll clothing - inc Barbies etc |
| 17 | 1950's FAB LADIES Bathing suit Striped black trim removeable straps, skirt from waist, bloomer style pants |
| 18 | MEN'S Vintage ROBE - Colourful paisley print - with original tie with tassels |
| 19 | Vintage Australian made MAMBO sleeveless T-Shirt Where Life Imitated Art feat Mambo dog getting friendly with Statue of David |
| 20 | Vintage Men's 1970's Beige Jacket - contrasting Brown Buttons, accents to pockets & trim - medium size |
| 21 | Vintage USA made Satin SPORTS JACKET - bright Green w White trim - WEST SALEM All Star Baseball design to back - Large size |
| 22 | Fab 1960's STEPHEN GLASS - Sydney COAT & DRESS Navy with white flower, Sleeveless dress - Coat Navy Gold buttons |
| 23 | Vintage Men's ROBE - Snakeskin print material w Embroidered Floral design, Maroon, Red & Black colour, original NEVARDA Label, medium size |
| 24 | Vintage MEDIEVAL Style jacket - Maroon Velvet w applied yellow Felt & Gilt Rampant Lion to front, exposed ruffled like Yellow satin sleeves, medium si |
| 25 | 6 x 1940s - 50s ladies summer short sleeve and sleeveless tops inc, linen, satin, embroidered - assorted sizes and colours |
| 26 | Ladies vintage champagne fox stole with head paws and tail |
| 27 | 4 x ladies vintage tops inc, 1940s black with beaded and fur trimmed neckline and cuffs, black jacket with beading, lurex, etc |
| 28 | 2 x ladies 1920s - 30s full length silk floral nighties inc, pink with empire line and lace detailing and a cream with braided shoe string straps and |
| 29 | Small lot ladies corsets and bustiers complete with lace panels and attached suspenders |
| 30 | 1930's Night dress full length SILK - lemon with fine bow print pale pink lace trim - tie to the back |
| 30.1 | Vintage men's winter coat - beige colour wool with toggle clasps and original lable Med Size |
| 31 | 2 x pces vintage ladies clothing - long 1930s pink silk night gown with appliqued cream lace &trim & short pink silk 'Ivy Field' lingerie bed jacket w |
| 32 | Vintage c1980's Women's Red Pilots style JUMPSUIT - button over front, padded shoulders, pockets, etc - Original label sighted, size 10 |
| 33 | 2 x Vintage Long sleeve kids STKILDA FOOTY JUMPERS - Numbers 1 & 29 to backs, VFL Emblems to breast, original MSD JUNIOR LEAGUE Label to 1 |
| 34 | 2 x pces vintage clothing - ladies 1930s peach satin bed jacket with embroidered floral pattern couching & pair cream patterned silk pyjama pants wit |
| 35 | Vintage c196070's Ladies 2 Piece OUTFIT - Red & White check print poly top w tie to neck & red skirt + matching Red top w white trim - Miss Modern lab |
| 36 | Modern UNSHEN Label Women's OVERALLS - Black & orange w Animal like face to front & pockets - Large size |
| 37 | Vintage Victorian Military style Coat - 34 length, Red satin Brocade Material w Silver metallic Trimming, etc medium size |
| 38 | Vintage men's dinner suit - jacket with satin collar and stripe to pants - made by CF of Melbourne |
| 39 | 3 x Vintage Men's PEARL SNAP Western Shirts - USA made WRANGLER Long sleeve Cowboy Cut Longtail, Wrangler short sleeve & another - medium sizes |
| 40 | 1960's Vintage LADIES SILK knee length Jacket - Roville Melbourne - Aqua Blue, collar, button through, pin tucks, covered buttons & loops - lined - |
| 41 | Vintage c1990's BETTY BOOP Rockabilly shirt - Black w Purple Collar & Trim, transfer BETTY BOOP to front & back, Kustom Kulture label, xxl |
| 42 | VINTAGE Ladies ENGLISH Wool OVERCOAT - Brown - Fur Collar - Lined Button through |
| 43 | 1960's Designer JAEGER London Jacket - PURE WOOL - Tangerine Tango colour - Two front pockets - gold buttons - lined |
| 44 | 3 x Vintage Men's WAIST COATS - Khaki fine wool, Cream velour + Blue & Pink Check - all w labels sighted, Mediumlarge sizes |
| 45 | Group lot - Vintage SPORTING Apparel - Footy Jumpers incl FITZROY, Victoria & Bendigo Braves Baseball Tops, etc |
| 46 | FAB 1960's SILK DRESS & JACKET - Black Jacket with Paisley Red trim & DRESSS Both fully lined - Sleeveless dress high roll neck |
| 47 | LADIES Mink Fur SHAWL matching Bow and Hat by Frederick Waters - Melbourne |
| 48 | 2 x LADIES Mink FUR SHAWLS incl Champagne with Myer Emporium label |
| 49 | Vintage men's 2pc suit Grey material with single breasted jacket and pants Tailor - H Cunningham, 247 Collins St Melbourne |
| 50 | VINTAGE LADIES Beige Silk JACKET & DRESS tailor made - peach and latte trim to collar, buttons & hemline - short sleeve dress - fully lined |
| 51 | Vintage LADIES Tailored SILK SKIRT & JACKET - Silver grey colour - fully lined - Chinese knot closures |
| 52 | Modern licensed TOP GUN 'MAVERICK' Flight Suit - all sew on badges, etc - medium size |
| 53 | 2 x Pieces Vintage Men's Colourful Hawaiian print Clothing - Shirt made in Thailand + amazing Gown made in USA by MR TERI (no belt) |
| 54 | Vintage European grey full length woollen military jacket greatcoat |
| 55 | Box lot toys - inc Boxed 'Robot Leader II', HC 'The Collectors all-colour guide to toy trains - and toy soldiers', STAR WARS 'Rock 'em Sock 'em' type |
| 55.1 | 2 x Box lot mixed items - inc Moorcroft Journals and magazines, Royal Doulton flower pot, 35mm cameras, reference books etc |
| 56 | Box lot mostly automotive related magazines and books - inc Grand Prix books, Wheels magazines etc |
| 57 | Box vintage placemats, babies blanket, table cloths etc |
| 58 | Group lot - Framed Watercolours, Prints & Oil Paintings - Australian Landscapes, etc |
| 59 | Small lot vintage clocks and retro TV - inc Fantastic retro AWA orange and cream bw TV, Boxed as new FORD Digital Clock - Fits XD, XE Falcon, AWA Radi |
| 60 | Box vinyl records and Charlie Brown ephemera - inc comedy and jazz, Charlie Brown books and tote bag |
| 61 | Box lot - Framed Colour Lithographs, Unframed West Coast Premiership poster 2018, etc |
| 62 | small box lot - Vintage Ladies & Kids Access - Fab Sequined Hat, vests heaps Robe Belt ties, etc |
| 63 | Group lot stereo gear - inc Yamaha turntable and double tape deck, Pioneer amplifier and Panasonic VHS DVD combo |
| 64 | Box lot Blokey items inc Australian Bendigo pottery Kitchener Jug, Schaeffer pen sets, Pirates Caribbean Torch, Coke Bottle, Kodak carry bag etc |
| 65 | Group lot - Australian c197080's Studio Pottery - Vases, Bowls, Jugs, etc - all pieces w period glazes & all marked w Signatures & Monograms |
| 66 | Shelf lot JAZZ related reference and coffee table books |
| 67 | Box lot inc mounted cow horns, rotary dial telephones, patio lamp, vintage motor bike helmet etc |
| 68 | 2 x boxes vintage glass medicine and apothecary bottles |
| 69 | 2 x Power tools - inc compressor unit and bench grinder |
| 70 | 4 box lot mixed items - inc vintage ceramics, glass milk bottle, Jimi Hendrix Devil or Prophet booklet, binoculars etc |
| 71 | Large ceramic garden stool - Stylised Eastern elephant adorned with traditional ceremonial garb |
| 72 | Box lot vinyl records and disco ball - records inc Joan Armatrading, Stevie Nicks, Don Henley, Canned Heat etc |
| 73 | 2 x boxes MENS Vintage incl packaged gloves, ties, shirts, Suits, boxed letter opener key set etc |
| 74 | Group lot alcohol - inc Sealed case Iron Jack beers, sealed Advocaat, wines etc |
| 75 | 2 Box lot with deck chairs - boxes inc vintage glass bottles, jewellery box, Art coffee table books etc |
| 76 | Tartan suitcase with vintage mostly millinery hat making items inc, a large quantity of exotic coloured feathers, artificial flowers, black lace an |
| 77 | 2 x Boxes inc Cutlery, tins Bottles, Packaging, prints, toys etc |
| 78 | Case of SCALEXTRIX racing car track pieces - inc 2 x 'Pit Stop Sets', 'Right Angle Crossing', Lap Counter etc |
| 79 | Box lot mixed items - inc Boxed as new EPNS cutlery, Spice Girl ephemera, glass port sippers etc |
| 80 | Small box lot - Photography and AFL gear - inc boxed Winsor and Newton 'Photo Tints', 35mm lens and teleconverter, VFL Collingwood sew on patch, footy |
| 81 | Box lot mostly kitschy tourist items - inc Leather bound album cover, hand made dolls w traditional dress, small Union Jack flag etc |
| 82 | Box lot inc VINYL Records LP's & Posters inc Skyhooks, Hendrix, Curiosity killed the cat etc |
| 83 | Box lot inc Glass stem ware, vintage tin cannisters, 2 tier cake stand with floral pattern etc |
| 84 | Group lot mixed items - inc boxed folding picnic bench w seat, vinyl records, metal bin, accounting machine, electric coffee percolators etc |
| 85 | Box containing full dinner set - ADAMS Wedgwood - Sharon pattern - 12 settings - inc gravy boats, dinner plates, tureens etc |
| 86 | Small box lot mostly vintage containers - inc perfume bottles, patterned vinyl purse, confectionery tin, jars etc |
| 87 | 3 x Boxes - Mixed China, Glass ceramics & household items inc Susie Cooper etc |
| 88 | 4 box lot books - mostly concerned with Architecture, Interior Design etc |
| 89 | Vintage leather suitcase with travel stickers and contents inc, 1950s pink satin and lace evening frock (af), 1950s - 60s pink lace with frills bed ja |
| 90 | Pair vintage WHARFEDALE speakers - model #308 |
| 91 | Vintage Edwardian pine chest of drawers with brass handles on original castors |
| 92 | Vintage Men's REPCO Traveller 10 speed racing Bike |
| 93 | Vintage 'Hi-Speed' tricycle Steel frame and seat with original rubber tyres - has been repainted |
| 94 | Small lot mixed items - inc wicker cane corner basket w hinged lid, large stone vase, table lamp, framed prints etc |
| 95 | Large group lot tools - inc tree pruning chainsaw extensions, hand tools such as splitter, sledge hammer, cut-off tool, multi function mitre bench et |
| 96 | Group lot mixed items - inc pair wooden Thonet stools, vintage plant stands, light fittings, lamps etc |
| 97 | Group lot mixed items - inc Cast iron potbelly, deck chair, wooden barrel drink dispenser, vintage radiator heater etc |
| 98 | Box lot hand tools - mostly SIDCHROME and DANIEL FORGE (Australian) sockets and drivers, DAWN clamp screwdrivers etc |
| 99 | Large lot mixed items - inc vintage Mistral desk fan, Hammered Dulcimer, sewing and knitting gear etc |
| 100 | BOX lot of AFL St Kilda memorabilia incl St KILDA & SAINTS Scarves, Lanyards, membership medallions, 2010 Grand Final Record, The Point of it St Kilda |
| 101 | Box lot stamps and HC Scott's Standard Postage Stamp Catalogue 1971 - inc first day covers etc |
| 102 | Vintage touring bike and BMX frame with forks - Malvern Star with Sturmey Archer 3 gear shift attached and pack rack |
| 103 | 2 x Boxes vintage and modern Ladies and Gents clothing - inc shoes, jackets, pants etc |
| 104 | 2 x Boxes Quality Vintage RUGS Blankets mostly wool inc Scottish Tartan, Crocheted Nanna Rug, Checked Rugs, Mohair, Bed Blankets etc |
| 105 | Box lot mostly SIDCHROME spanners etc |
| 106 | Large wicker work sewing basket with 3D wall plaque of Aboriginal hunter |
| 107 | 3 box lot ladies gear - inc fur stoles (Silver Fox etc), costume jewellery, hand bags, purses etc |
| 108 | Box lot mixed items - inc Band T-Shirts, Wrestling boots, Akubra style hats etc, |
| 109 | 4 box lot books - mostly concerned with Travel, Flower arrangement, Architecture, Interior Design etc |
| 110 | 2 x box lot hand tools - inc screwdrivers, hammers, drill bits, chisels etc |
| 111 | Group Vehicle items inc Red Motorbike Scooter Frame Postie, Indicator assembly, Vehicle lights etc |
| 112 | Box lot - Mixed Glass, ceramics, etc - Vintage WMF plated serving bowl, Glass Kitchen Jars, etc |
| 113 | 3 x prints pictures - inc Block mounted one sheet The Hunger (David Bowie movie) and two others |
| 114 | Box lot golf clubs - brands include Ping, Callaway, Maxfli etc |
| 115 | Victorian style pine corner whatnot |
| 116 | Group lot wooden and ceramic figurines and lidded ceramic urn - inc tall stylised human form, carved elephants etc |
| 117 | Retro red suitcase and contents inc, Oriental paper fans, ladies winter coat, 1960s summer dress coat, umbrella, etc |
| 118 | 2 Box lot mixed items - inc Soda Syphons inc Slades Nth Fitzroy, Boxed as new Nokia 5110, other Telephones etc |
| 119 | Group lot inc 2 x Patio lights - Metal with Amber textured glass, Vintage Carpet Sweeper, Hoover Vac, Lorus Perspex & Plastic rotating cabinet- Box Bo |
| 120 | Group lot mixed items - inc framed CARLTON FC presentations, tools and hardware, door furniture, locks, assorted vices and clamps, snow skis and boots |
| 120.1 | Group lot mixed items - inc Victorian style ceramics, large vintage style hall mirror and tap set |
| 121 | 2 pcs - inc XBOX console wassorted leads and controllers and large NATIONAL portable reel-to-reel system |
| 122 | Large Vintage Pine Trunk - original inset Tray, white painted, weathered Patina |
| 123 | Group lot HALLOWEEEN decorations - inc Boxed as new toy spiders, LED candles, BUFFY VAMPIRE SLAYER 'vampire protection kit', boxed Scary doll presenta |
| 124 | Box lot Ladies items inc Vintage hats, handbags, Lace dress, gloves, Napery inc hand embroidered dollies etc |
| 125 | Vintage Hinged Wooden Box - painted White, original Handles, etc |
| 126 | Box lot assorted SEA SHELLS & Coral of various types & sizes |
| 127 | Group lot inc World Globe af, Bolero Classical Guitar, Soda Syphon in original box |
| 128 | Vintage timber cased hand crank wall phone with original Post Master General plaque attached |
| 129 | PARAMOUNT Magic Maid food warming CABINET - 2 door includes Hot Plate with Castors |
| 130 | 4 boxed lot mixed items - inc as new Leather purses, Vintage framed prints, Vintage Australian newspapers from memorable events etc |
| 131 | 4 box lot books - mostly concerned with Eastern Architecture, Interior Design, Travel etc |
| 132 | Vintage Velour wall hanging Border pattern with Taj Mahal central detail - fringed ends 190cm L |
| 133 | Vintage timber cased ERICSSON wall phone AF with box of spare parts |
| 134 | 2 x Vintage MENS DEER STALKER hats - Khaki tweed & light grey & brown Tweed - Olney head ware England label to one, medium sizes |
| 135 | Pair framed c1900 Aquatints - TEMPLE OF PEACE & TEMPLE OF PALLAS - both titled to margin & with other printed details - 30x41cm |
| 136 | Large framed Vintage Coloured Lithograph - THE SURRENDER OF MARY QUEEN OF SCOTS - In Original Period Birdseye Maple Veneer Frame - 42x55cm |
| 137 | Framed Ca 1900 lithograph 'The Goldsmith's Daughter in original birds eye maple veneer frame |
| 138 | Vintage Oak desk top filing 6 drawer cabinet |
| 139 | Group lot - ladies vintage sewing and crocheting related items inc, threads, floral embellishments, lace work, trims, fringing, beading, ribbons, hoop |
| 140 | Group lot reproduction tin signs with vintage style mantle clock - signs mostly perfume related |
| 141 | 2 small containers with vintage contents - inc marbles, Albert Namatjira souvenir portfolio, souvenir sew on patches etc |
| 142 | 2 x vintage books - inc Audels New Automotive Guide trouble shooting and instructional guides AND Sands and McDougal Directory of Victoria and Canberr |
| 143 | 2 Shelf lot Star Trek and STAR WARS SC books - inc others from the Sci-fi genre |
| 144 | 2 vintage pcs - inc Victorian glass oil lamp base with embossed green font and decorative dragon figurine |
| 145 | Small lot - Ladies 1930s - 40s clothing items inc, apron and 2 x kitchen work caps, camisole top with hand done lace work and an embroidered headscarf |
| 146 | Group lot English China incl Lancaster square dishes, Sadler Milk & Sugar Bowl, Boxed Aynsley Royalty Display plate & Mug and other Royalty tankards p |
| 147 | Group lot English China inc quantity of TRIOS - Royal Albert, Royal Adderley etc Collection of Delftware, Hand painted Victorian Glass Biscuit barrel |
| 148 | Small lot vintage 'Royal Theme' English ceramics - inc Royal Albert 'Royal Visit 1954', King George and Queen Elizabeth picture plate etc |
| 149 | Small lot - Vintage Ephemera - 2 x Stamp Albums & Contents + old Comic Books incl VALIANT |
| 150 | 4 x 1930s- 40s ladies knickers inc, pink, floral, satin and nylon |
| 151 | 4 x pieces vintage lingerie - 2 x peach silk nighties with lace trim & embroidery & 2 bed jackets, beige lace with pale blue piping & silk shawl styl |
| 152 | Box lot Vintage LADIES SCARVES inc silk various patterns and labels |
| 153 | Embossed tin and contents - inc small electronics Boxed and unboxed Casio Class Pad 330 etc |
| 154 | Box lot Tins & Packaging incl Cowboy Course Cut, State Express Tobacco, Mac Robertson's etc |
| 155 | 2 x Boxes LADIES Costume jewellery inc necklaces, earrings, beads, brooches etc |
| 156 | Box lot Membership Medallions & Tags inc Victoria Trotting, Ararat, Kilmore, Warrnambool, Ballarat, Mooney Valley Racing club etc |
| 157 | Box lot Vintage Tins & Medicine Bottles some with contents inc Horlicks, Rolfes Coffee Chicory, champion, Watkins Cod Liver, Dr Witts, etc |
| 158 | Small lot wooden items - inc 1970's Medieval style stool, small table, small bound packs merbau |
| 159 | Vintage Art Deco veneered hall table with bottom shelf |
| 160 | Vintage portable 'Picturol Projector' in original carry case |
| 161 | 2 pcs - inc Victorian style brass reading lamp and vintage timber framed oval mirror |
| 162 | Group lot - Modern Australian Studio Pottery - Large HPainted Chargers, Vases, Cups & Saucers, etc - all pieces signed to bases |
| 163 | 2 x Framed c192030's Etchings - MARIA EATON 'St Pauls' + Fred Marriott scene of FRANCE - both signed in Pencil on Margin |
| 164 | Large Framed Vintage Colour Engraving - DEATH OF LORD VISCOUNT NELSON KB - In Original Birdseye maple veneer frame - 42x545cm |
| 165 | Group lot - inc Large CLAM shell and 3 smaller - Large 25cm H 62cm L 25cm W |
| 166 | Fab Vintage LIFE SIZE The PINK PANTHER Soft Toy |
| 167 | Framed JOYCE THOMPSON (Australian, 20th C) Watercolour - Playing on the Steps - Signed lower right - 485x325cm |
| 168 | Framed JOHN MORRISSEY (1911 - 1982) Watercolour - BACCHUS MARSH - signed, inscribed w title & dated '73, lower left - 39x53cm |
| 169 | Framed Australian school Watercolour - THE WHITE CLIFFS of PORTLAND - Inscribed w Title & dated February 1943, lower left - 275x40cm |
| 170 | Gilt Framed STANLEY GRAINGER (1882 - 1961) Oil Painting - ROSES - Signed lower right - 31x35cm |
| 171 | Framed c1900 Watercolour - COASTAL SCENE - Unsigned - 185x535cm |
| 172 | Framed BRAD BOYD (Australian, Active c197080's) Oil painting - The COUNTRYSIDE - Signed lower left - 29x395cm |
| 173 | Framed Pencil Drawing attributed to ALFRED COLEMAN (1890-1952) - THE STONE WALL, PORT FAIRY 1929 - Unsigned, titled lower right - Label verso Authenti |
| 174 | Ceramic 'Hanging Bat' wall hanging with rope Approx 45cmh |
| 175 | Small lot oriental items - inc Japanese novelty advertising fans , lidded container of GO board game stones |
| 176 | Small box lot - assorted decks of playing cards inc, Kent Cigarettes, Japan Asia Airways, Dogs, Birds, Sailing vessels, etc |
| 177 | 1960's Albany Woollen Mills 'Army Blanket' with loads of sewn on patches from military, VFL, Scouts, Tourist destinations etc |
| 178 | 3 x vintage and modern telephones - inc vintage Bakelite rotary dial phone |
| 179 | Vintage leather bound ladies travel vanity case Hinged mirrored lid with lift out compartment tray, 2 x lidded glass jars etc |
| 180 | Large Lot Royal Doulton PINK ROSES D5533 Part dinner set inc dinner plates, entre plates, side plates, trios, soup bowls, desert bowls, butter dishes |
| 180.1 | Pair of Vintage Coach Lamps - 44cm H |
| 181 | Hardcore brand skate board signed by skaters from 2003 Globe World Tour - Geoff Rowley, Elissa Steamer, Chad Fernandez and others |
| 182 | Awesome carved wooden Lighthouse table lamp - Lighthouse on stylised rocky outcrop |
| 183 | Box lot Vintage MENS CRAVATTS and pocket handkerchiefs inc paisley, blackwhite spot, |
| 184 | 2 x HC reference books - 'Bejewelled By Tiffany 1837 - 1987' and 'Cartier - The Power of Style' |
| 185 | 2 x small boxes - ladies vintage items inc, pretty powder compacts, costume jewellery, embroidered doily, beaded sewing embellishments, petit point ha |
| 186 | 2 x vintage Australian cake tins - Arnott's famous Christmas Cakes with vase of flowers to lid & Griffith's Mandarin Scorched Almonds |
| 187 | Pair c1910 ladies GM Coutie, Elizabeth St, Melb Black satin evening shoes - strap to front - exc Cond |
| 188 | Group lot - mostly 1950s - 60s ladies winter hats inc, chocolate mink, cream fur, sheepskin, faux fur animal print, etc |
| 189 | 2 x vintage Australian biscuit tins - embossed SWALLOW & ARIELL MELBOURNE and PHOENIX BISCUIT Co MELBOURNE |
| 190 | Group lot - c193050's Australian Pottery - REMUED Basket, Cornwells Vase, Clog shoe vase, etc |
| 191 | 20th Century oriental BRONZE vase - 2 Raised Fish to front, no marks - 255cm H |
| 192 | 2 x vintage decorative clocks - Small SWIZA MIGNON alarm clock and DU CHATEAU '8 Days' clock |
| 193 | Vintage Pair Eastern Children's Shoes - embroidered detail to front & sides |
| 194 | 3 x TOYS - inc LEGO BATMAN figural alarm clocks Batman and The Joker Plus huge 80cm tall Darth Vader figure |
| 195 | 2 x Framed c192030's British School Etchings - Leslie Austin 'Peter Pan Statue, Kensington Gardens' + another |
| 196 | 2 x Vintage clocks incl ART DECO German Westminster Chime MANTEL Clock with key and Regulator A wall clock with key |
| 197 | Group lot LADIES items inc OROTON Black with white spot handbag, Pair BLACK Leather CHRISTIAN DIOR Soulers Shoes - Med Heel Bow to front s37 |
| 198 | Small POS box of unopened AFL trading cards 2019 season Approx 20pkts |
| 199 | Small lot vinyl records - inc ACDC 'TNT', THE ATLANTICS 'Great Surfing Sounds', DEEP PURPLE 'Machine Head' etc |
| 200 | Beautiful vintage 1940's GRAFLEX Inc camera 'Speed Graphic' medium format bellows with accessories |
| 201 | Vintage Hand Grenade container - embossed tin lid 'container M289A2' Cardboard canister - 'Explosive-1 Gren Lot MY 118 - MY-12-71 |
| 202 | Vintage soft toy STKILDA Footy Club MASCOT - VFL patch to jumper |
| 203 | Vintage FORD 'V8 - Piston Rings' in original box - Part - 81AA-6149-D 060 OS |
| 204 | Vintage Australian Tin - SANAX - AIRCRAFT No 38 First Aid Kit - Sandringham Melb - Dept of Civil Aviation 'Crash Kit' with contents and original instr |
| 205 | Vinyl LP record - TOOL 'Opiate' - reissue Volcan records |
| 206 | 2 x Pieces - Vintage RED ART Glass - Large Footed Vase & Jug w textured body - no marks sighted |
| 207 | Group lot inc Tribal, carved tomahawk with beaded handle, statues, tribal carved busts, Cloisonn eggs, trinket boxes etc |
| 208 | Large model wooden sailing boat on stand Approx 105cmh |
| 209 | Group lot - Framed IAN N STEPHENS (1946 - ) Oil Paintings - 2 x small Pairs + larger - Titles incl Country cottages, Old Farmhouses near Avenel & Brig |
| 210 | Group lot - Framed PHILLIP LUTON (Australian, Active c198090's) Watercolours - 2 x Pairs & Larger - Titles incl Woori Yallock, Near Buxton, Farm at El |
| 211 | 2 small boxes w contents - inc vintage and modern thimbles, jewellery boxes, purses etc |
| 212 | Pair Framed Modern Australian Etching & Aquatints - DUCKS & CRANES - Both signed in Pencil on margin but illegible - 135x175cm |
| 213 | Group lot - Vintage & Modern ART GLASS - signed Kosta Boda Ulrica Vallien hpainted Plate, Large footed platter, Jug, Decanter, etc |
| 214 | Group lot decorative items (af) inc 2 x c1910's Series ware Jugs, Basket weave pottery wall pocket with two raised crabs, English Majolica Jug with |
| 215 | Small lot vintage ceramics and glass - inc Royal Doulton, Royal Winton, assorted glass etc |
| 216 | Group lot inc 3 x Crystal decanters with stoppers, (1 af) Royal Doulton sandwich Plate D5334 - Minden, Meakin vase, Lidded pottery Jar |
| 217 | Group lot LADIES GLOMESH & OROTON Bags some boxed inc 2 X White Glomesh Clutchshoulder bags, 1 x Burgundy and 2 x Gold tone Oroton & Glomesh etc |
| 218 | 2 x ladies 1930s - 40s bed jackets inc, pale sage silk with intricate lace inserts to front and cuffs and decorative buttons, also a lined pink hand c |
| 219 | Group lot of Pretty English china inc English Keeling and Co China lidded Tureens, with under plates - marked Losol Ware, white with classical gilt d |
| 220 | Small lot - ladies vintage items inc, 2 x 1920's hand crocheted evening bags purses - one with silver tone metal fixtures other with draw string, als |
| 221 | Group lot - Modern Ceramics - 1980's Japanese MEMPHIS style Vase, teapot made for ELIZABETH ARDEN, White Glazed stylised CAT, etc |
| 222 | 2 pieces - inc vintage Glass comport on stand with central stag figure and large clear resin handled horsehair calligraphy brush |
| 223 | Assorted Boeing 737 items - inc emergency Pilots and Passenger Oxygen masks, Underseat Life Jacket and a window!!! |
| 224 | Group lot - 1950s - 60s ladies stylish hats inc, black velvet with applied leaves and floral sprays, high white netting, blue with white flowers and f |
| 225 | Small box vintage pairs of ladies gloves - inc Leather, Cotton, Suede etc |
| 226 | 2 x boxes VINTAGE Ladies Dressmaking Patterns 1960's including fancy dress - Vogue, Butterick etc |
| 227 | 2 x Vintage MEN'S cream full length SILK Pyjamas oriental style |
| 228 | Small lot 35mm camera gear - inc OLYMPUS OM10 w booklet JENAZOOM macro lens, other lenses and filters etc |
| 229 | Group lot of STRACHAN Etched silver placemats and coasters |
| 230 | 4 x Vintage aircraft instruments - inc 1 x marked RAAF made by CAC (Melbourne) and artificial horizon, Fuel Air Ratio etc |
| 231 | 3 x African serpentine carvings - inc female forms etc |
| 232 | Box Lot MEN'S Vintage RETRO ties inc psychedelic, stripes, paisley etc |
| 233 | Group lot inc China & Silver-plate inc Burleigh Ware Willow Gravy Boat & Underplate, Italian signed handles basket Green with gilt detail, Silver-plat |
| 234 | Group lot - assorted vintage decks of Playing Cards inc, Barribal, Art Deco, sailing vessels, Manor house, fox hunting scene, Dogs, Rembrandt, etc |
| 235 | Block mounted set of School Shark jaws - plaque reads 'School Shark, Flinders Westernport Bay, 30 Jan 2005' |
| 236 | Cased as new 21pc SIDCHROME Socket Set (Metric & Imp) |
| 237 | Small lot vintage items - inc cigarette lighters, Australian made 'Norseman Blotter', pens and pencils, unique K&E measuring apparatus etc |
| 238 | Group lot vintage MELBOURNE GRAMMAR inc 2 Pennants, flag, Leather wallet with enamel badge, hat bands, 1960's school dance cards, china coffee cups s |
| 239 | Small group lot vintage items - inc carved wooden hand painted bird, glass hinged lid ink bottle with brass fittings, etched glass paper weight with l |
| 240 | Group lot inc Nelson Ware BCM - England NURSERY theme TRIO - Clown & Nursery graphics with rhymes AND Little TOTS Records - songs, games stories for k |
| 241 | Tin lot mixed items inc Cut throat razors, pocket knives, whistles, cigarette lighters, badges, brooches, EPNS napkin rings, pendants etc |
| 242 | Small lot vintage kitchenalia - inc Australian HOFFMAN large pottery bowl Beswick pottery jug etc |
| 243 | Mounted ARNULF EBATARINJA (1931 - ) Watercolour - CENTRAL AUSTRALIA - Signed lower left - 145x37cm |
| 244 | 2 x Vintage SC volumes - Special Racing Cars and Hot Rods of the World and Souping the Stock Engine pub Floyd Clymer, California - 1950 |
| 245 | 2 x Ladies 1920s items inc, cream silk bag with black beading and celluloid circular clasp with mirror, also a belt made from cream celluloid rings an |
| 246 | Group lot - vintage Cigar box and Playing Card related items inc, Bridge scoring pads, Gin Rummy score pads, Art Deco and other pencils, etc |
| 247 | Small lot vintage glass - inc green depression glass pieces, hand painted trinket bowl etc |
| 248 | Tray lot LADIES glitzy Costume Jewellery incl brooches, necklace sets, necklaces earrings |
| 249 | Group lot LADIES items inc ivorine dressing table set, Limoges display plate, English Empire ware orange polygon lustre plate with Fruit basket detail |
| 250 | Small lot vintage hosiery and napery - inc Mint boxed Koltex and others stockings etc |
| 251 | Small lot - inc novelty Bugs Bunny radio PA system, early NEC mobile portable phone system, vintage postcards etc |
| 252 | Group lot Vintage hand Embroidered lace, linen and napery and kangaroo fur pouch bag and sunglasses case |
| 253 | 5 x vintage men's watches - inc SEIKO automatic, fantastic Russian watch with Cyrillic branding etc |
| 254 | Group lot - leather box & jewellery incl silver Mexican pendant, rings, lock, Tiffany heart pendant marked 925, Pndora bracelet, bracelets, diamonte e |
| 255 | Group lot - Vintage Australian Coins - 2 x near mint round 50 Cent pieces, heaps Penny's, 1938 Halfpenny, etc |
| 256 | 2 x pces Vintage silver Marcasite jewellery - ring & key shaped brooch |
| 257 | Small lot Cats Eye Lorgnettes opera glasses with Rhinestone decorations and small pocket purses |
| 258 | Group lot vintage jewellery, pearl & turq silver necklace, bracelet, silver pearl ribng, brooch, earrings, pendant, pearl necklace etc |
| 259 | Vintage Ladies Glomesh adjustable BELTS - 1 x silver, 1 x gold tone |
| 260 | 2 x items - splate 'bunny' babies rattle & splate chatelaine holder poss for small scissors |
| 261 | Group lot - Vintage Australian & other Currency, Coins & Notes - old $1 & $2 Notes, coins incl Shillings, Pennies, etc |
| 262 | Approx 5 x vintage ladies watches incl 2 xSeiko, Vymo, Grdner etc |
| 263 | Group lot - Vintage Enamelled & other STKILDA Football Club membership Fob medallions - 1977, 1980, etc |
| 264 | 1963 Brighton Football Membership Card no 2 - Booklet style - embossed cover - office bearers and engagements to inside cover |
| 265 | 3 x vintage metal belt buckles - inc decorative filigree brass 2pc matching semi circles and 2 others |
| 266 | Victorian TUNBRIDGE WARE stamp box hand painted scene of cherubs mixing potion |
| 267 | 3 pairs vintage Sterling Silver cufflinks - inc Mid Century Australian Greig Design marked pair, enamelled Wesley College (Victoria) coat of arms and |
| 268 | 2 vintage pcs - inc Sterling silver snuff box and glass perfume bottle with silver collar |
| 269 | 2 x Vintage INTERNATIONAL HARVESTER Centennial of The reaper Medallions 1831-1931 - featuring Cyrus Hall McCormick portrait to 1 side - marked 'Medall |
| 270 | Group lot vintage silver Jewellery - open work round swirl brooch & matching screw back earrings - marked silver Germany |
| 271 | 3 x vintage brass shoe buckles - inc pair of traditional D shaped pcs and decorative embossed floral decoration piece |
| 272 | Continental Silver Half Hunter FOB Watch with Enamel Dial - with floral detail |
| 273 | Ladies vintage 9ct rose gold 'Olma' Swiss cocktail watch |
| 274 | Vintage 1898 Launceston Exhibition medallion - Gilt metal, details to front & back |
| 275 | Ladies18ct Platinum dress ring set with 3 x opals, 4 x 064ct dias, 2 x oval rubies - TW 4 61 grms |
| 276 | Box lot Vintage LADIES SCARVES inc silk - paisley style, Jacqmar cream with floral pansies etc, 2 x Monika Ernst etc |
| 277 | 3 x Vintage LADIES unworn Button through beaded & embroidered CARDIGANS 2 x Cream lined & 1 x Pink |
| 278 | ROYAL DOULTON C c1930's China - D6197 - Malvern Pattern incl Coffee Cups Saucers, Tea Trios, Sugar Bowl, Milk Jug etc |
| 279 | Group lot LADIES items Vintage Beaded EVENING BAGS in Black with silver beading - silver clasp with black cabochon - Black velvet with floral beaded d |
| 280 | Vintage Japanese ceramic TEA SET - Teapot, sugar, creamer + 4 x Trios - all w HPainted DRAGON Design on a white ground - marks to bases |
| 281 | Tooled Leather Gothic style backpack - brass fittings and raised design |
| 282 | Cased Small brass BALANCING SCALES - brass with weights & accessories |
| 283 | Box lot LADIES Vintage RETRO Scarves Square Oblong inc silk, retro KREIER Black yellow & orange floral, block brown, orange & green etc |
| 284 | 4 pcs pottery - inc Australian ELLIS vase, DYSON vase etc |
| 285 | Small lot vintage items - continental porcelain classic style lidded urn w hand painted floral and gilt decoration, lacquer ware box etc |
| 286 | 2pcs vintage accessories - inc Victorian smoking cap, heavily beaded and English made cream coloured silk scarf |
| 287 | 3 x acid etched aluminium plates - Don Shiel, Stephen Daly and another |
| 288 | 2 pcs modern Australian pottery - inc HELLFIRE POTTERY mug with applied dragon (af) and another |
| 289 | Vintage Vinyl LP record PINK FLOYD 'Atom Heart Mother' - Australian pressing, EMI Harvest label |
| 290 | 3 x Pieces - Retro MCM Australian Pottery - stylish shaped ALBAWARE Jug, Unusual tall FLOAT Vase w lovely Blue glaze + unmarked Ellis style candlestic |
| 291 | HC 'Jeff Wayne's Musical Version of The War of the Worlds' Collector's edition - 7 disc deluxe collector's package |
| 292 | Large Vintage Heavy ART GLASS Bowl - Grey w White Abstract linear design through body - 31cm Diam |
| 293 | 2 x Gilt ORMOLU Frames - ornate floral detail to surrounds & crown feature to top Outer Diam - 20cm - Inner 15cm |
| 294 | Vintage alabaster table lamp with Corinthian style column Approx 39cmh |
| 295 | Scale model novelty Stainless Steel Cognac dispenser - Manufactured by Airbus (Fr) and presented to Ansett Australia 1985 as part a joke Scale model o |
| 296 | JAPANESE Charger with peacock & bird decoration 42cm D |
| 297 | Timber boxed vintage brass microscope w slides Box af |
| 298 | Vintage GODFREY Melbourne Wooden HAT BLOCK & stand etched 22 12 - 539 to side |
| 299 | Pair c1930's ART DECO Gouache Paintings - THATCHED COTTAGE & SOUTH SEA SUNSET - both Unsigned, possibly Book Illustrations - 17x11cm |
| 300 | 2 x vintage LADIES scarves inc inc silk with featuring dancers & glamour girls & scarf with pipes, native nude African ladies matches - border of com |
| 301 | c1910 'Soutille' Milliners, 177 Chapel St, Windsor ladies large black oval wide brimmed lace hat with black ostrich feathers & paper label |
| 302 | Retro c1950's POLISH Porcelain Novelty Figural FISH Drink set - Large Decanter + 4 x smaller shots - Lustre Blue, Red & White glazes, all marked to ba |
| 303 | 2 x Pieces - MCM China - Italian Bowl w Mutli coloured Glaze & Sgraffito decoration + Portmerion PAMONA Pattern Jug |
| 304 | Ladies LIBERTY of LONDON all silk scarf Hot pink with aqua orange and blue bird decoration |
| 305 | Vintage 1930's Art Deco FALCON WARE vase - ARGUS Pattern Featuring HPainted Classical SHIP Design - all marks to base - 185cm H |
| 306 | Modernist Australian ART GLASS Bowl - signed w Initials to base, possibly JULIO SANTOS - Mottled reds w black rim, clear footed base - 32cm Diam |
| 307 | 18th Century hand blown TEARDROP Glass Wine Glass - heavy bulbous stem w Teardrop to interior - 18cm H |
| 308 | 2 pcs 'Beck' AUSTRALIAN pottery - inc cabinet plate hand painted by Margot Beck and mug decorated by Lucy Boyd |
| 309 | 1930s French Art Deco boudoir doll head - blonde silk hair, paper Mache, hand painted features - new, 16cms L |
| 310 | Vintage c1920's JAMES PLANT English ART POTTERY Ewer - HPainted period decoration in the style of GOUDA - marked to base, af - 305cm H |
| 311 | Tall early 1900's Royal Doulton 'Lambeth Silicon Ware' vase Approx 23cmh af |
| 312 | Arts & Crafts Beaten Copper Cigarette desk set - central match holder - raised design - semi precious green stones to corners & match holder |
| 313 | Ca 1930's Royal Stanley Jacobean 'Pomegranate' vase Fruits and foliage in colours against a dark blue ground Approx 115cmOf bottle shape with flared r |
| 314 | AUSTRALIAN Pottery - Martin Boyd signed Pin Dish with hand painted bird detail 10 5cm D |
| 315 | Vintage heavy ART GLASS vase - Amber colour w different colour Corners up 5 sides - polished pontil mark - 30cm H |