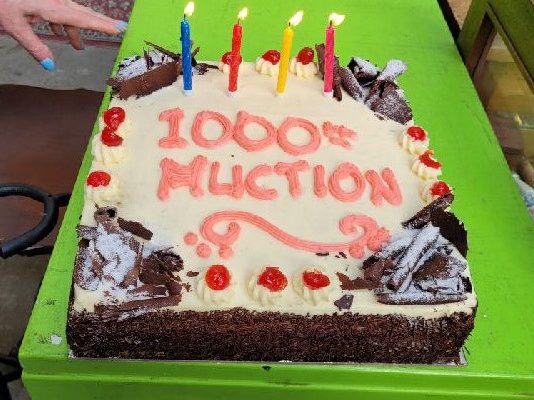 Thanks to Covid! our 1000th Auction happened to fall on the last auction of the year which called for double celebrations.
We have been auctioning now for over 20 years mostly at our current location in Murrumbeena, and over that period have sold some amazing and quirky items.  This trade is never dull!
We have also met some fantastic people, some of whom have become friends.
We would like to thank all of our clients, staff and friends for all the support they have given us and each other, especially this year which has been tough for everyone.
We look forward to a brighter and happier 2021 and to welcoming you back to our premises early January.
Vanessa, Adam & the Team
The Collector