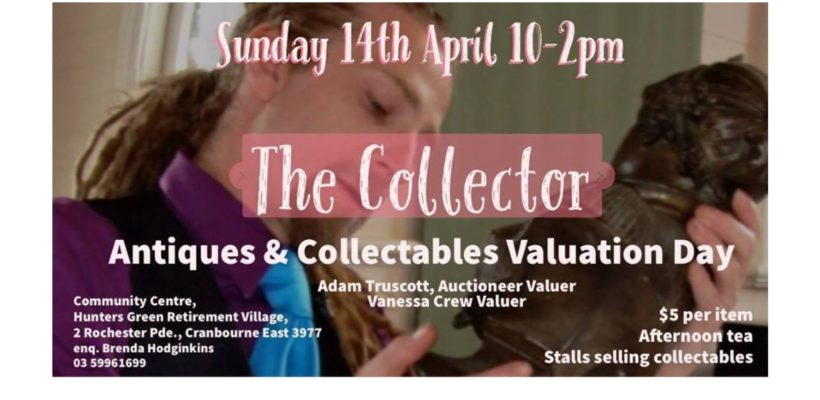 Cranbourne will have it's very own road show with Adam Trusccot and Vanessa Crew valuing art, collectables and antiques at Hunters Green Retirement Village.
Together they bring years of experience between them having appeared on the ABC Auction Room TV series, the Living Room and valuing  items
on radio stations ABC774, 3AW and others.
Tea, coffee and cakes will be available and there will be a mini antique fair selling collectables in the Community Centre.