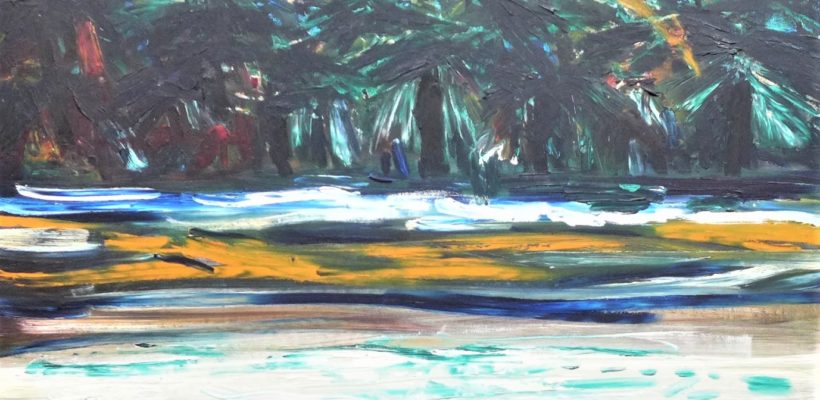 We have been pleased with our last two online auctions which have seen high prices paid for a variety of collectables and works of art.
Our next auction will include Toys, diecast models and other collectables and is scheduled for Sunday 29 August 7pm.
Below are details and prices paid for some lots sold.
Please note prices include Buyers premium and GST.
| | |
| --- | --- |
| Kevin Leslie Connor (1932 – ) Framed Oil Painting – Metung – Signed & Dated 64, lower right, titled verso – 59x74cm | 1018 |
| Large 1930s Art Deco Regal Art Pottery (Mashman Bros) Australian Pottery Vase – raised figure of a stylised  Mermaid blowing a large Cornucopia shell – Green & tan drip glaze – with foil label – approx 30cms H | 4695 |
| Small 1950s Hills Hoist Salesmans sample / Kids Toy – Fantastic original condition, with blue pegs, branding sighted – 60cms H | 683 |
| 1960s DUAL 1015 F Hi-Fi Automatic Turntable w Manual – Made in Germany | 397 |
| Vintage heavy Mexican 925 Silver Cigarette Box – simple rectangular form, on 4 feet with Scrolled decoration around lid, wooden interior, all marks to base – 21cm L 10cm Deep & 4cm High | 248.4 |
| 1950s Arnold brand Western Germany made Toy – Jimmy the Acrobat – Mechanical Trapeze Circus Clown in Tin/Celluloid with working mechanism – 41cm H | 199 |
| Kosta Boda Bertil Vallien glass Sculpture – Angel with Bird – marks to base incl 85 (2036) approx. 24cms H – exc cond | 323 |
| 2 x Victorian items – miniature London Almanack for the year of Christ 1841 in slip cover, engraved plates, etc + small H/cover book The Traveller illustrated by J Finnemore, pub by monotint books 1888 | 186 |
| Salvador Dali (1904-1989) Mounted Etching – Christ of St. John on the Cross – Signed S.Dali, dated 1951 and numbered in pencil to margin – 35cm H 25cm W | 571 |
| Sterling Silver chatelaine purse with heavily embossed front and back scenes, sections to interior – hallmarked Birmingham 1905 – 7cms W 5cms H – TW apprx. 63 4 grm | 199 |
| 1920s Doulton Noke Sung flambe Vase – sgd Noke (Charles Noke) & FM (Fred Moore) to base – approx. 15 cms H exc cond | 397 |
| 2 x pieces Solkets Liberty & Co English Art Nouveau Pewter – Lidded Tankard & Pitcher – both with all marks to bases, bulge to base of pitcher | 137 |
| Tiffany & Co Elsa Peretti Sterling Silver Small Starfish Pendant Necklace – chain 40 cms | 162 |
| Omega Automatic Geneve Womens Wristwatch, stainless case, original Omega crown and glass, aftermarket black leather band, working. | 199 |
| Victorian Railways HO Gauge scale Model Railway engine – made by Hornby, England | 112 |
| Australian Pottery Pates set of 3 Graduating Kookaburra Wall Plaques Largest 27cm L Smallest 19cm  Large (slight a/f) | 385 |
| Small group lot – 1930s Australian Cigarette Cards – Hoadleys Victorian footballers, Allens Steam Rollers Footballers and Allens Irish Moss Footballers, etc | 124 |
| Set of 3 English Beswick Graduating Flying Kingfishers Model 729/ 1 / 2 & 3 – Marks to back 16 x 20cm to 12 x 12cm (Smallest a/f) | 335 |
| Vintage c1900 Hand painted Miniature – Portrait of a Lady – Signed middle right but illegible – 8x6cm | 112 |
| Martin Boyd 1950s Australian pottery Vase – hand painted landscape with Aboriginal figures & trees on cream ground – 19cms H | 161 |
| 20th C Meissen figurine – boy with flowers, girl & dog – 14cms H – marks to base | 248 |
| 1930s Tasmanian Aboriginal Maireener shell necklace with iridescence  – total length 150cm | 199 |
| Richard Hall (1860-1942) Large Gilt framed Oil Painting on Canvas – Still Life, the Peacock – Signed & dated 1927, lower left – In Original Gilt Period frame with Brass Plaque to front – image size 64x53cm, frame size 84x72cm | 509 |
| Jan Bochenski (Polish 1888 – 1944) small Gilt Framed Oil Painting – Coastal scene – Signed lower right, handwritten label affixed verso but text faded – 9.5×17.5cm | 124 |
| After Angelo Asti (1847-1903) Framed Oil Painting on Canvas – Nude – details inscribed lower right – canvas size 30x21cm HxW, frame size 42x33cm | 310 |
| Vintage Europa Travel Alarm Clock in unusual round fold out brass case, 7 jewels winding movement, German made, 7cm D, working. | 199 |
| Vintage Art Nouveau WMF Pewter Mounted Claret Jug – Yellow floral nouveau design to lower section of glass body, marks sighted to handle, no stopper – 35cm H. | 323 |
| 2 x 1-18 scale model diecast Holden Commodore V8 Supercars – Greg Murphys SPR Commodore & Paul Dumbrells Castrol Racing Commodore – both made by Classic Carlectables | 199 |
| 3 x Pieces Vintage marigold Carnival Glass – Large Peacock & Urn Bowl, Rose & Grapes bowl + Peacock & Grapes footed bowl – largest piece 25cm Diam. | 174 |
| Malcolm George Warr (1939-) Screen-print Signed, Titled NULLThe Real World, UluruNULL, Dated 1983 and Numbered to margin, framed – 51cm H, 79cm W | 199 |
| Vintage Murano twin handle vase – red vertical stripes with white latticinio and clear handles, approx 19cm H | 186 |
| Eterna-Matic Mens Wristwatch, Model 2002 made 1972-, Automatic calibre 12824, curved stainless case with blue dial, bolded glass, date at 6 o'clock, working. | 323 |
| Set of 3 vintage Pottery Swallow graduating Wall Plaques – no marks sited – 13 x 17cn  to 8 x 11cm  (a/f middle size) | 186 |
| Pair of c1920s framed chinese watercolours man & women in traditional clothing – Image size 17 x 10cm | 236 |
| 1-18 scale model diecast – Holden HSV GTS 300 Commodore – made by Auto Art | 186 |
| Large Richard Morrell Art glass Vase – bright yellow with blue rim and handles, clear base – sgd 36cms H | 74 |
| Bulova Automatic Diver Wristwatch, model 1D16M, 25 jewels ETA 2824 movement, rotating pepsi bezel, stainless steel, fully original, great condition, working. | 348 |
| Vintage Clarice Cliff Pottery * Indian Tree* Tri-Footed Vase – Marks sighted to Base 20cm H | 161 |
| 2 x Mid Century Modern Planet Lamps – Grey & White desk lamp + brown floor lamp | 261 |
| 1930s Clarice Cliff Swan oval floral flower bowl (Newport pottery) 20cms W 12cms H g cond, | 174 |
| Vintage heavy Bronze Box – Raised medieval Religious scenes around entire body, no marks sighted, 1 foot slightly bent under – 15cm L9cm Deep & 7cm H. | 298 |
| Small Ladies Omega Seamaster wristwatch | 162 |
| 1-18 Scale model diecast – 1967 Holden HR premier Sedan – Gloss black duco, red interior, amazing detail with sun visor & rear venetian blind – made by Autoart | 149 |
| Framed Early 1900s Toronto TOORAK Subdivisional Sale Release – Orrong Rd & Selbourne Rd | 137 |
| Vintage Art Nouveau gilded metal Jar – Raised period design to front & back, hole through knob on lid to use as string dispenser – no marks sighted – 10cm H. | 112 |