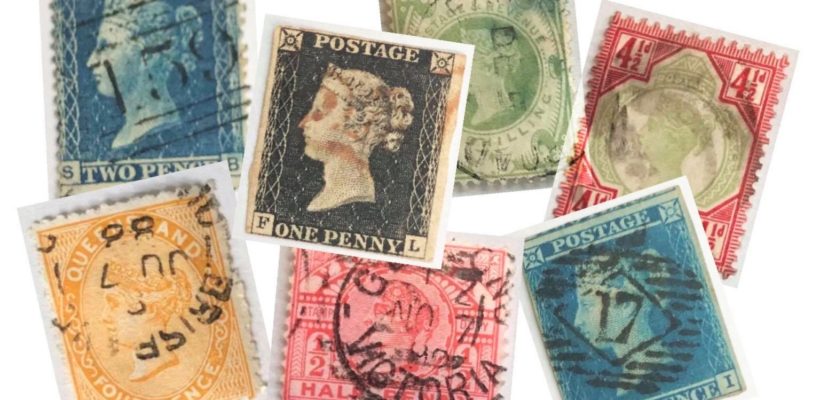 We have an exciting auction this week with something for everyone.
Make sure you check out the catalogue.
Highlights include:
Stamps and coins:  1840 Penny Black, 2 x 1941 2d Blue, Australian colonial, Queen Victoria British colonies, Australian pre-decimal, albums, and Australian and OS coins.
Sterling silver:  cigarette cases, Hardy Bros. with Coat of Arms, Polytechnic Harriers, vestas, sovereign case, inkwells, oval dishes, Walker & Hall cased engraved cutlery set and sugar nips.
Collectables: 1885 Spectroscope, compasses, binoculars, tobacco cutter, English tin toy car transporter, Duracell bunny, meerschaum and other pipes, boxed glass feeding bottle with instructions, copper kettle, Airforce trunk, tribal letter openers, clocks, dome, carriage, Commercial Bank of Australia shares copper printing plate, scientific instruments, walking sticks, fishing rods, early slide rules, tools, Philips turntables, fishing rods,  Pelham puppet, watches, Armani, Omega, cWW1 Vernaid instructional printed Bandage, stereo and audio gear and more.
Decorative: 18thC Worcester, 19thC Derby porcelain, Royal Doulton figurines, Royal Winton chinoiserie box, c1900 ceramic vases, green cut crystal goblets, Pilkington Royal Lancastrian vases, Whimsey-on-Why cottages, brass, candlesticks, lamps, marble plaque, Deco style lamp, 1960s art glass and works of art by Jan Neil, Swinton Diston and David Rankin.
 Books & Ephemera: Australian cigarette cards, 1910 Capstan Victorian footballers, 1911 Willis Australian & English cricketers, 1927 Dunlop price list, c1900 Australian, The song of Hiawatha, WW1, women playing sports and other postcards, maps, 1927 Dunlop price list, Dick Francis books, 1960s magazines, Waverley novels, 1922 Society of Artists, Livingstone journals and children's books.
Other:  c1900 gold and aquamarine pendant necklaces, gold sovereign case, gold cufflinks, Victoria pearl and gold brooch, coral necklace, silver and costume jewellery, linen and lace.
Please view the Auction Information for this week for our current policies to comply with COVID 19. We will be complying with all the guidelines and recommendations advised by the Government which include wearing masks on the premises.
Please note viewing times are Wed & Thur 12-6pm
Auction Catalogue 28 January 2021