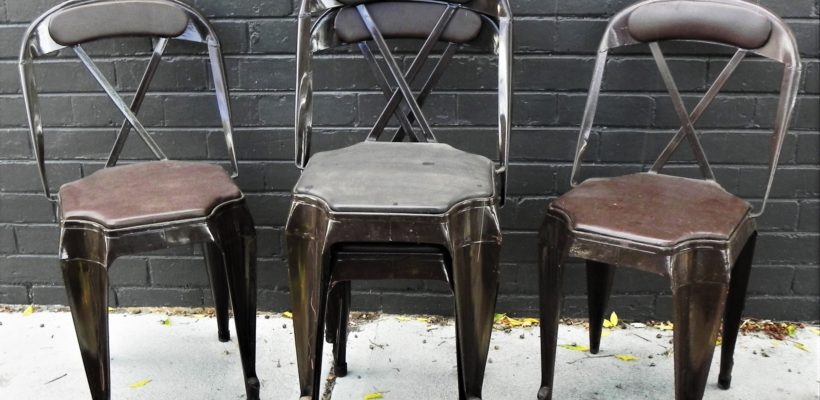 A huge variety of collectables on offer this week including some torture instruments –
dental, surgical and optical.
Read on for a quick run down of what to expect.
Decorative arts:  a set of four  1930s Evertaut Cross Back Dining Chairs, bronze sculptures by Lenore Boyd,  Shelley chintz tea set, tantalus, silver cutlery, yellow retro lamp,  Doulton Pansy cabinet plate, series ware and trios, tribal, hand painted Noritake, West German pottery,  carved wooden figures, silver candle holders, novelty teapots, signed art glass, crystal, Stuart, silver plate tea service, Crown Derby boxed servers, brass lamps, Italian Quadrifoglio mid-century charger and pieces of Australian pottery by Gus McLaren, Trudy Fry, Diana, Paul /Walshe, Vic Greenaway and Mary Elliott.
Toys:  large Simon & Halbig bisque doll, small ride on plastic horse, Bennington ceramic marbles, Buddy L fire engine, Johann Sebastian Bach musical Teddy Bear by Hermann-Coburg, boxed Space Hopper, Tonka car, Tomy Tomics Tennis, model kits, roller skates, Bachmann trains, plastic soldiers, Star Wars, Noddy books and framed Phantom presentations and collections including one signed by artist.
Collectables: Surgical, dental and optical instruments, candlestick and mcm telephones, guitars, canister set, clocks, tribal, tools, tins, tobacco, fishing rods, radios, pubanalia, typewriter, clocks, wooden shoe forms, 1950s light shades with fittings, vintage massage machine, cutlery, antique reference books, early 20thc shower, quality audio gear, amps Akai, Aukio and pair Bose speakers.
Other:  Jewellery, silver necklaces, Marcasite swallow brooch, earrings,  costume jewellery, beads, gents tails, dinner jacket, evening beaded top, butterflies, watches, biker jacket, ties, evening bags, dresses, auto trolley, crystal cabinet, garden furniture, nest tables, small glass display cabinet and futon.
Please view the Auction Information for this week for our current policies to comply with COVID 19. We will be complying with all the guidelines and recommendations advised by the Government which include wearing masks on the premises.
Please note Buyer's Premium is now charged at 24% + GST.
Auction Catalogue 21 January 2021