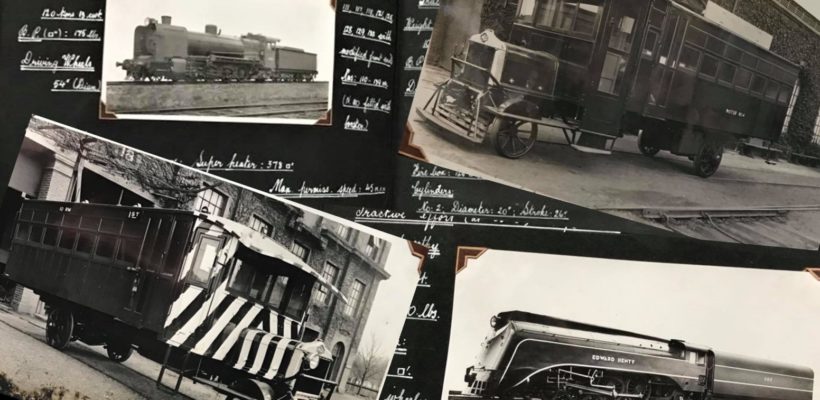 Collectables unpacked so far and going under the hammer this Thursday night include:
Late 1940s Sporting autograph albums:  signatures include Nth & Sth. Melbourne, Richmond VFL teams/players, boxers, Ambrose Palmer, Lew Edwards, Terry Reilly, Jack Carroll, Andre Famechon, Leo Berry, wrestlers, Chief Little Wolf, Jessie James, Merv Williams, broadcasters etc.   MCC 1937/38 Centenery Membership medallion.
1940s VA Locomotive and rolling stock photo album with heaps of info, 1914 Travel Diary from Melbourne on 'Moldavia' to Europe, London etc. 1950s pop-up books, Australian pottery, collectables, glass, Goddens reference books.
A Tessa leather lounge suite, Chiswell MCM sideboard, child's Dexter rocker, treadle sewing machine, cheval mirror with lights, leadlight corner cabinet, Victorian furniture.
Art by Lillian Rehbock, Wm Kortland, Charles Pellegrin, Joan Lugpen, Chris Huber, McKenzie Cullen and a framed Baxter print.
Carnival, Burmese, ruby and art glass, Australian pottery, sculptures, clocks, silver, tribal, Royal Worcester and other fine china, ruby oil lamp, speakers, model ships, Peter Pan sewing machine, diecast models, swap cards and more.
Viewing Wed & Thur 12 – 6pm
Our next special auction Rock, Pop & Retro will be held on the 3 June and entries are welcome.
Please ring us on 03 95687811 to make an appointment.
Photos for appraisal can be emailed to – info@thecollector.com.au