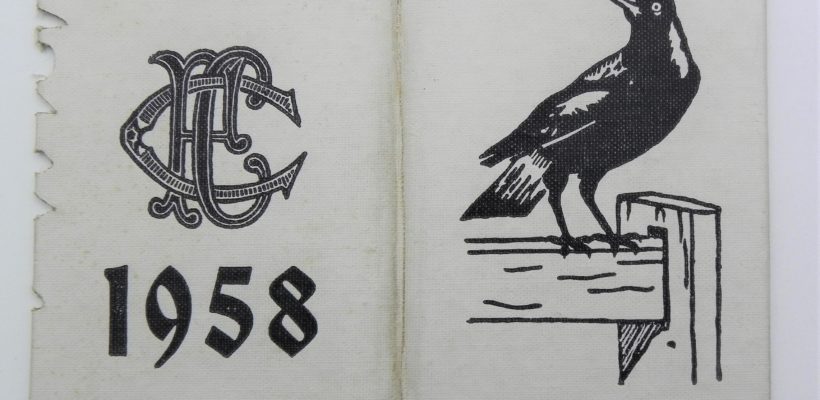 Make sure you check out this week's catalogue as there is a great variety of collectables and art on offer.
This auction is online with Invaluable and timed to finish 7pm on Wednesday 16th September.
Due to Covid 19 restrictions we are unable to offer viewing, however please email us should you want more information.
Lots include –
Works of art by Geoffrey Mainwaring, Edward Heffenan, Christine Johnson, Jo Hannam Raymond Sims, A. Young, Karlist Trumpis, Gunars Salins, Patricia Tuxen and others.
Ephemera includes: Collingwood Football Membership tickets, Ginger Meggs, May Gibbs, Mickey Mouse, Australian and other Postcards, movie posters, hotel baggage labels, greeting cards.
Collectables such as 1889 advertising handkerchief for a Ballarat haberdashery store, WW1 era badges, MCM and other lamps, novelty telephones, skateboard, and surfing stickers, kitchenalia, Mickey Mouse clock and much more.
Decorative items include  pieces of Australian pottery, Australian enamel metal ware,  English and contintenal china, Australian art glass.
Accessories include a pair of 18ct gold rubelite and diamond earrings, pearl necklaces, rings, brooches, earrings, Georg Jenson silver earrings, 1970s silver opal ring, 1950s silver floral necklace  and earrings, Picasso French silk scarf, c1890  embroidered velvet smokers cap and a silver Egyptian revival necklace.