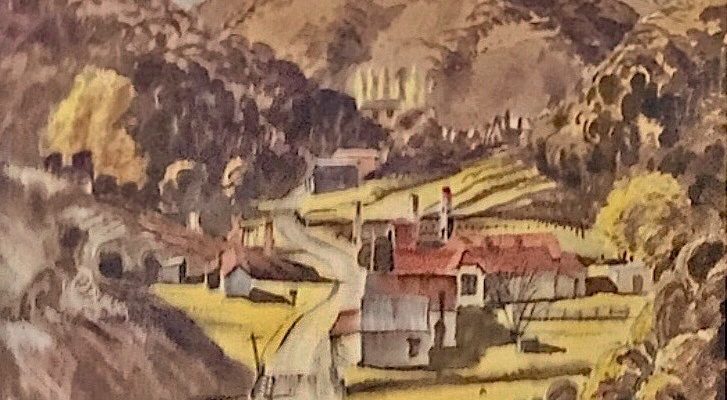 Our auction this Thursday night has heaps of great collectables and interesting items which include a skeleton which has come out of the closest.  We have a 1970s partial resin skeleton used as a teaching aid for auction.  And if you own a Mustang and play guitar, we have the perfect one for you.  A 1970s Opus Mustang Japanese series 1, coloured red so it goes faster!
We look forward to seeing you on the night and remind you that you can view the auction on Wednesday and Thursday afternoon from 12 until 6pm.
Highlights include:
Works of art by: Kenneth Jack, Wykeham Perry, James Barrel Smith, Willhelm Jacob Kerremans, James Swinton Diston, Edwin Bryant, James Lyle and others.
Collectables: Pilot's helmet, throat microphone, helmet, sewing machines, silver vesta, telephones, gramophone horns, cameras including a Kodak used by an airman in WW1, red Imperial typewriter in metal case, oriental camphor wood chest, Australian etched glass doors featuring kangaroos etc., meat safe, Oriental lacquer tables, pedestals, tins, auto trolley, pedestals, carriage clock, doll, toys, vinyl records by The Cramps. The Smiths, Velvet Underground, Public Enemy, The Beatles, The Doors, Pink Floyd, Bowie, heaps stereo gear, Technics turntable and the Opus Mustang guitar.
Decorative art: Mid Century Modern items, Fler, Deco light shades, pair large gilded Buddhas, tribal mask, Japanese Saki cups, Silver Balmoral Castle Caddy spoon, large Venetian glass mirror, Art glass, silver plate, Tiffany glass and pieces of Australian pottery by Carl Cooper, Remued, Lucy Hatton Beck, Melrose, Phyl Dunn, Martin Boyd and Les Blakeborough.
Fashion: Mink jacket and stole, ladies clothing by Carla Zampatti, Digbys, Cutten, Liz Davenport, coats, reptile, leather and evening bags, amber beads, gold micro mosaic brooch, crystal necklaces, insect brooches and heaps silver jewellery including a nice selection of Marcasite.
Please view the Auction Information for this week for our current policies to comply with COVID 19. We will be complying with all the guidelines and recommendations advised by the Government.
Auction Catalogue 11 March 2021