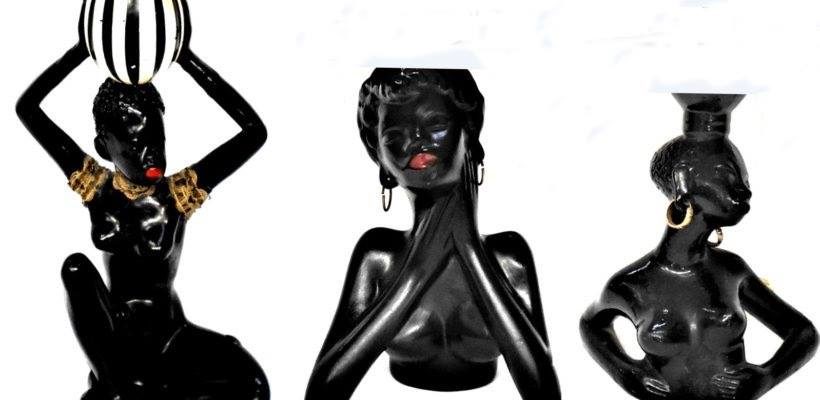 We look forward to seeing you this Thursday night for another eclectic collectables auction.
Suggest you go through the catalogue thoroughly.
There is some very interesting ephemera including early correspondence from Hobart Town from the 1850s which could be good reading.   Also, QSL radio cards belonging to an Australian who was the first to communicate with England in 1924 and nine months later the US.  Some of them have fab graphics and are from all over the world.
Highlights include:
Decorative:  Alan Streets painting of New York, Barsony and Diana lamps, bronze figures, pink and amber Depression glass, Falconware 'Devil' jug, unusual 2 bar heater in wrought iron surround, Georgian silver tongs, Australian art glass and pottery, Royal Delft polychrome kingfisher wall plate, bone carvings and love token box, bookcase, bankers lamps, Midwinter MCM black and white dinnerset and fine china by Worcester, Doulton, Tunstall, Zolnay, Wedgwood, Limoges plus.
Ephemera:  Holden, Falcon, Volkswagen and other car manuals, 1844 vol. Old England,  QSL radio cards, Military books, swap cards, stamps, postcards, early Hobart Town correspondence, 1875 vol All Around the World, Collectit magazines, Peg Maltby books, sheet music, advertising, 1886 vol John Leech's characters from Mr Punch,  etc.
Collectables:  Railway signal lights, clocks, fishing gear, bugle, packaging, tobacco tins, Olympics, VFL, kitchenalia, telephones, money boxes, toys, games, teddy, 1940s dolls pram, cameras, pubanalia, tools, Viewmaster and more.
Music:  Records by Metallica, Mottley Crue, Grand Funk, Guns & Roses, Husker Du, guitars, Edison discs, Pianola rolls, guitars, stereo and audio gear.
Fashion:  shirts, collars, Vannes skate shoes, ladies 60s clothing, Akubra 10 gallon hat, Ray-Bans, Bolle, lingerie, fluffy boudoir slippers, silver clothes brush, costume jewellery, dance card holder for chatelaine, parasols, wedding dress, vintage designer and other bags, Dior, Hermes, Glomesh, Oroton, crocodile, Carpet bag, beaded etc.
Please view the Auction Information for this week for our current policies to comply with COVID 19. We will be complying with all the guidelines and recommendations advised by the Government which include wearing masks on the premises.
Auction Catalogue 11 February 2021