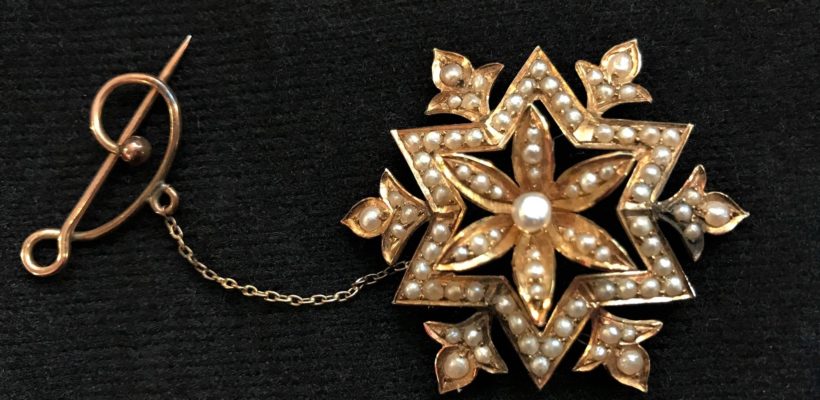 Make sure you check out the catalogue for this auction as there is a huge variety of collectables on offer.
Highlights include:
Works of art by Clifton Pugh, Clewin Harcourt, Kora Hutchinson and two framed Baxter prints.
Australian pottery includes a Diana 'Waltzing Matilda' musical jug, Sir Robert Menzies Bendigo pottery character jug and other pieces, 1950s Claudia fish shaped vase, retro Ellis ashtrays, large collection of Cannie Ridge pottery, G. Bout carafe set, Mingay lustre vases etc.
Decorative items – 1950s plaster crinoline lady with child plaster lamp, wall ducks, Royal Doulton willow ginger jar, sterling silver salt pots, 1920s black ground with pink roses English china clock garniture set, pair Victorian lustre vases, Whitefriars fish, Indiana Red Heirloom carnival glass cake stand, glass float bowl with dolphin centrepiece, Art Deco Wilkinson lustre jardinier, Japanese tea set, art glass, Royal Albert trios, silver plated coffee and tea services, Uranium and Depression glass, novelty teapots and biscuit barrels, antique boxed  cutlery set and more.
Collectables include telescope, binoculars, audio gear, radios, yellow Planet lamp, vinyl records, bottles, saddle, concrete garden statues, Starburst clock, goose neck lamp, cream urn, vinyl records, typewriters, coins, notes, microscope, mint boxed Star Wars, Schuco, Maisto, Classic and other diecast toys, Bratz, 1950s Ezybilt plus.
C1890 15ct rose gold seed pearl brooch, large white polished opal, cameos brooches, ladies boxed perfumes, vintage kangaroo fur coat, late 1950's silk cocktail dress, Glomesh, Oroton, Crocodile and other bags and a vintage Singer Sewing machine.
The auction starts at 6 pm on Thursday evening and absentee bids need to be in by 5pm.
Viewing 10am – 6pm Wed. & Thurs. 12 – 6pm auction start
25 Melbourne Street, Murrumbeena, 3163
03 95687811/22
Auction Catalogue 31st October 2019
Auction Catalogue 31st October LARGEFONT 2019