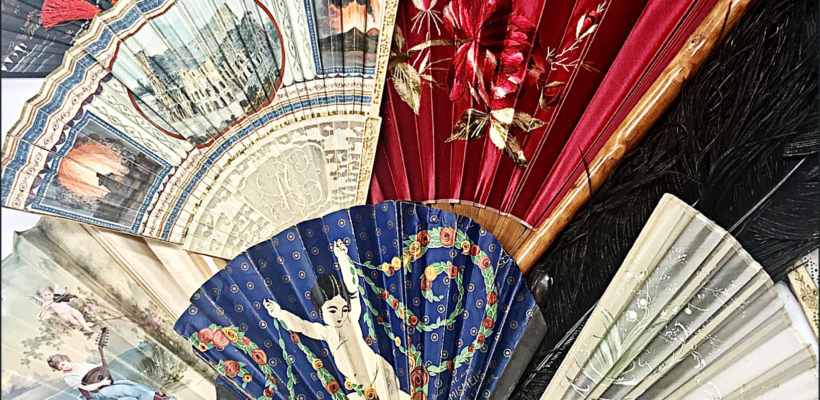 We have some interesting items being auctioned this Thursday night.  Collectables and antiques include a rage of Victorian folding fans, gents Omega watch, Victorian mourning bracelet with 15 ct gold mounts, Sterling Silver manicure sets, Sorento ware puzzle box, swap cards, Australian pottery, jewellery, furniture items, advertising tins and boxes with much more on offer.
Make sure you view the catalogue.
Our special auction Blokes Shed is next week 5th March and we are receiving items now for one of our most popular auctions.
Highlights include:
Ephemera: Swap cards including Art Deco, pin up girls, oriental , first day covers, stamps, 1862 Kangaroo Land – first edition and photographs 1890 HC Book 'An Australian Ramble' or a Summer in Australia by J. Ewing Ritchie (Christopher Crayon.) published by London : T. Fisher Unwin. Kraft Foods vegemite & cheese small advertising bag, Royal Melbourne Show advertising and Dr Seuss books.
Ladies items: Victorian fans including hand painted intricately carved with initials in bone, hand painted silk, selection of lace including Maltese, bobbin, collars, napery, trimmings, glove stretches, selection vintage buttons, Victorian nightgown, camisole, babies dress, large selection of evening bags – Victorian, beaded, petit point, hooped peticoats,1960's brightly coloured flower power bathing cap, gold & hair mourning bracelet.
Collectables: Gents Omega watch, 2 x c1911 / 12 hallmarked boxed sterling silver manicure/toiletry sets, magnifying glasses, gents cuff links, medallions, WMF telescopic drinking tumbler, Antique wall clocks, cabin trunks, Sorrento ware puzzle box, lamps, Anglo Indian brass tray folding table, Petit point firescreen & footstools, Copper firescreen, 1930's secretaire, colonial cottage chairs, vintage tortoise shell acoustic guitar, large boom box, tools, tins and tribal.
Early PPP Australian Pottery vase, Isabel, Lousia Taylor "toadstool" dish, Derek Smith. Ceramics by Royal Worcester Charlotte Rhead, Wedgwood, Chintz, Awaji jardiniers. Poole, Royal Doulton, French 18th century Sevres, Bakelite cannisters, oriental porcelain, Art glass including Murano.
Works of art by John Frawley, Peter Eggleton, and Colin Passmore.
Make sure you check out the catalogue with so much more on offer this week.
The auction starts at 6 pm on Thursday evening and absentee bids need to be in by 5pm.
Viewing 10am – 6pm Wed. & Thurs. 12 – 6pm auction start
25 Melbourne Street, Murrumbeena, 3163
03 95687811/22
Auction Catalogue 27th February 2020
Auction Catalogue 27th February 2020 LARGEFONT
Collectables