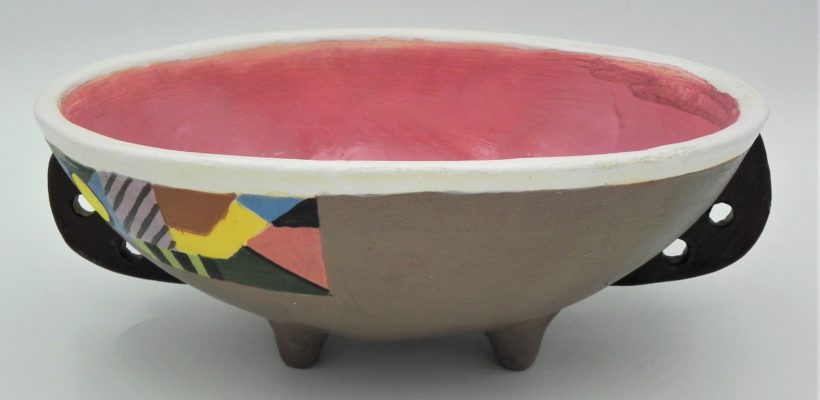 We are auctioning a great selection of collectables and decorative items this Thursday night so make sure you check out the catalogue.
Our rooms can accommodate up to 33 people.
The auction starts at 6pm and we will facilitate the first 33 people.
Highlights include:
Australian pottery by Gus and Betty McLaren, Jane Annois, Regal Mashman, Remued, Ted Secombe, Castle Harris, Diana, Wembley Ware and Studio Anna.
Works of art by Roy Eder, John Parkinson, Jill Carter-Hansen, David Pingle, Margaret Lees and Mina Fullwood Watson.
Decorative arts – ornate Victorian mahogany veneer toilet mirror, bronze sculptures, Satsuma, Awaji, Victorian glass embossed 'Good Luck' lidded butter dish, art, carnival glass, blue iridescent glass oil lamp base, Art Deco china, Royal Doulton, Worcester, Carltonware, Winton, Tuscan, Wedgwood, box by Herman H Kahler, game dish, floral trios, Blushware lamp and more.
Collectables –  Caltex gold cufflinks, cameras, fishing rods, reels, lures, fountain pens, rtins, dairy bottles, clocks, garagenalia, lamps, saddle and riding crops, Masonic regalia, marbles, toys, costume jewellery, Wade Whimsies , tikis, flying helmet, telephones, kitchenalia, flags, red Bakelite picnic set, large Olympics 2000 Prime Minister's dinner plates, Czech medallions, Masonic gold medallions,  Art Deco glass bead necklaces, Silver Mexican collar, Murano glass beads and ladies accessories.
Records by The Who, Exploding White Mice, Led Zepp, Ramones, Boomtown Rats, King Salmon & Spencer P Jones and heaps of gear to play them on.
Books and ephemera – Movie posters, lobby cards, Spanish bullfighting posters, VFL footy records, Penthouse magazines, c1850 Indentures, Oz pre-decimal stamps, Lord Kitchener Memorial book, Hopkinson catalogue and more.
Please view the Auction Information for this week for our current policies to comply with COVID 19. We will be complying with all the guidelines and recommendations advised by the Government.
Auction Catalogue 26th November 2020