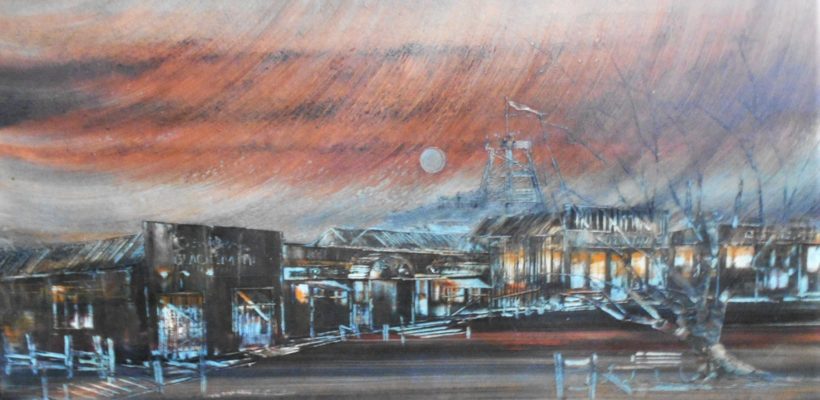 This week we have a great selection going under the hammer and lots include a great collection of vintage clothing which include 1930s ladies silk lingerie, 1960's fashion items, vintage mens clothing, artwork, furniture, jewellery, fine china, glass and Australian collectables.
Vintage fashion: fab 1960's coat and dress ensembles, a 1940s bathing suit, ladies 1910 black hat and others, silk lingerie, corsetry, milliners vintage feathers and flowers, Dior shoes,  designer silk scarves, selection of lace,  Glomesh and mesh accessories, .  For the men we have silk pyjamas, beaded smokers hat, ties, deer stalkers hats and lots more.
Furniture and Art: works of art by Brad Boyd, Alfred Coleman, Joyce Thompson, Phillip Luton, John Morrissey, Ian Stephens, Stanley Grainer and Neil Savage. Furniture:  Tessa T4 armchair, oak filing draw, wall telephones, clock, Victorian cedar dresser, what-not, trunk, etc.
Collectables and Decorative arts : art glass, Adam's dinner set, Portmerion jug, Imari charger, snuff box, Royal Stanley 'Jacobean' vase, Doulton silicon ware, Tunbridgeware stamp box, lorgnettes,  coins, tins, large clam and shells, tins, marbles, Australian pottery, cameras, silver plated babies rattle,  membership medallions, footy cards, mid-century modern floor lamp,  playing cards, swap cards, Vinyl LP records Pink Floyd, Tool, ACDC, Deep Purple, Eagles, The Atlantics, Bob Dillion, Wharfdale speakers and other good quality stereo components.
Make sure you view the catalogue.
Our next special auction will be Toys & Ephemera on April 2nd we are now receiving items.
The auction starts at 6 pm on Thursday evening and absentee bids need to be in by 5pm.
Viewing 10am – 6pm Wed. & Thurs. 12 – 6pm auction start
25 Melbourne Street, Murrumbeena, 3163
03 95687811/22
Auction Catalogue 19th March 2020
Auction Catalogue 19th March 2020 LARGEFONT