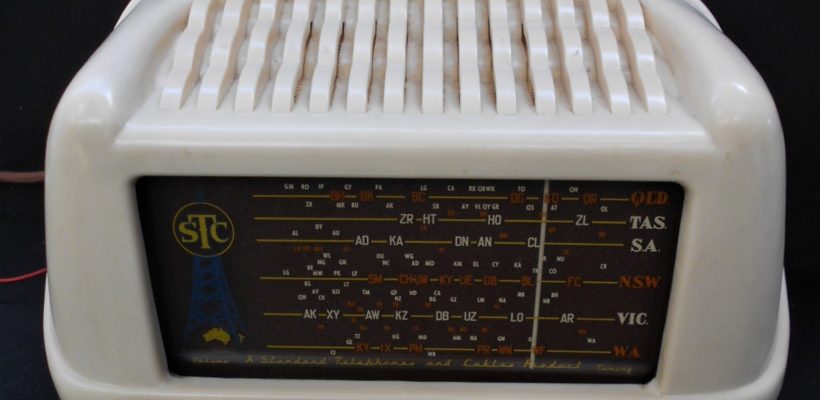 Interesting collectables on offer this week include an Art Deco clock, Australian Noddy Toffees tin, pieces of good quality vintage china, collection of travelling ephemera and the force is still with us as we have more Star Wars toys and games going under the hammer.
Highlights include:
Fisher Amplifier, Mobil and Peter Brock car stickers, c1900's Gilbert Mantel Clock, STC cream Art Deco Bakelite radio, cameras, telephones, binoculars, Camel cigarettes green anodised food thermos, records, 1950's Astor stereogram and Healing TV in cabinet, rocking horse, Kiss character figures, Star Wars chess set, games etc., toys, tools, musical instruments plus more.
Australian Tins – Scanlens Noddy Toffees, Bushell's Tea, Allen's Aborigine, tribal, John Campbell, Melrose, David & Hermia Boyd pieces of Australian Pottery, Australian bottles and jars etc
Life Magazines, Australian and Overseas travel, postcards, Melbourne train tickets, horse racing books and other ephemera.
Decorative items include Wedgwood Green Majolica, Large c1900 Royal Doulton "Children" series ware jardinière, spelter figurine of stags, Beswick spaniel, posy dolls, pre Ridgeways Blue and White Chamber bucket and pot, pretty trios, Lalique glass perfume bottle, Art Deco frosted nude perfume bottle, Deco powder compacts, costume and gold jewellery, ladies bags and accessories, gloves, lace making items etc
Works of Art include an etching attributed to Dali, 1930's Japanese watercolour and other works on paper by Ernest Abbott and Dr. Robert Richards.
The auction starts at 6 pm on Thursday evening and absentee bids need to be in by 5pm.
Viewing 10am – 6pm Wed. & Thurs. 12 – 6pm auction start
25 Melbourne Street, Murrumbeena, 3163
03 95687811/22
Auction Catalogue 17th October 2019
Auction Catalogue 17th October 2019 LARGEFONT