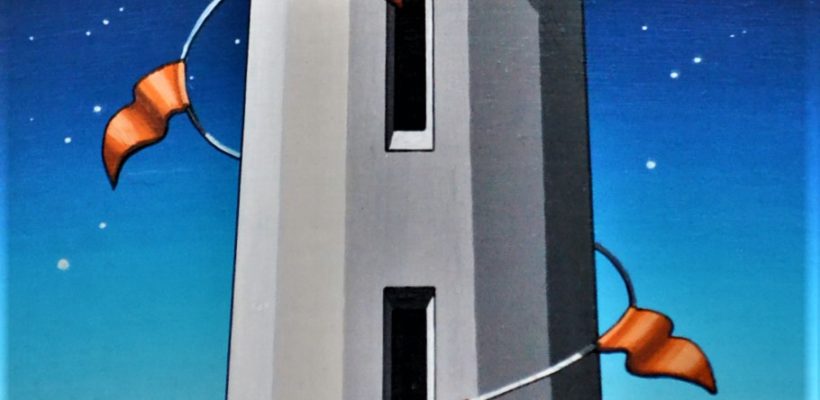 Furs and skipping ropes to keep you warm, stuffed crocodile and croc handbag to creep you out, along with aircraft spark plugs, guys dark street/bondage pants and heaps of collectables all make for an interesting auction this Thursday night.
Highlights of the auction include –
Works of art by Willem Willebrant, Matthew Perceval, Joe Malina, Merrylees, W.M. Grant, Goldburger, Leon Papas and three larges framed Escher prints.
Victorian, Susie Cooper, Royal Albert, Moorcroft, Winton, Carltonware, Noritake, Amphora, Art Deco Falcon Ware "Assyria" jug, Royal Doulton Watteau flow blue dish, Majolica, Wedgwood and other ceramics. Pieces of art glass include a 1930's Constance Spry designed Brierly crystal vase, MCM, Sommerso and Murano, French Art Deco plates, Uranium, milk glass, Victorian, ruby glass, Japanese, Romanian
Toys – 1930s Joy Toys teddy bear, celluloid wind up Merry-go-round, wooden toys, games, yacht, Hornby clockwork train, skipping ropes, Cowgirl suit, construction sets, helicopter plus more.
Vintage furs, crocodile handbag, gents vintage clothing, Victorian toilet mirrors, oriental and other jewellery boxes, gold and silver, jewellery, antique silver butter knife, set silver teaspoons, sterling napkin rings, Marcasite, costume jewellery, enamel buckle and more.
Australian pottery by Chris alexander, Alistair Whyte, Pates, Charles Wilton, Christine Ball, Dyson, Diana, Beryl armstrong and others.
Taxidermy crocodile, army steel hat, Mauchlin string holder, Wrigley's Chewing gum p.o.s. advertising sign, printing press letters, 1930s Arnott's Xmas tin, Buddha bust, football jumpers, Mobil tin, records, clocks, Art Deco and other lamps, large Sepik tribal mask, aircraft spark plugs, Coco Joe's Lava, Malvern Star bike, carved Indonesian panel, pieces of Bakelite, Nally cups and holders and of pieces of MCM and other furniture.
The auction starts at 6 pm on Thursday evening and absentee bids need to be in by 5pm.
Viewing 10am – 6pm Wed. & Thurs. 12 – 6pm auction start
25 Melbourne Street, Murrumbeena, 3163
03 95687811/22
Auction Catalogue 15th August 2019
Auction Catalogue 15th August 2019 LARGEFONT