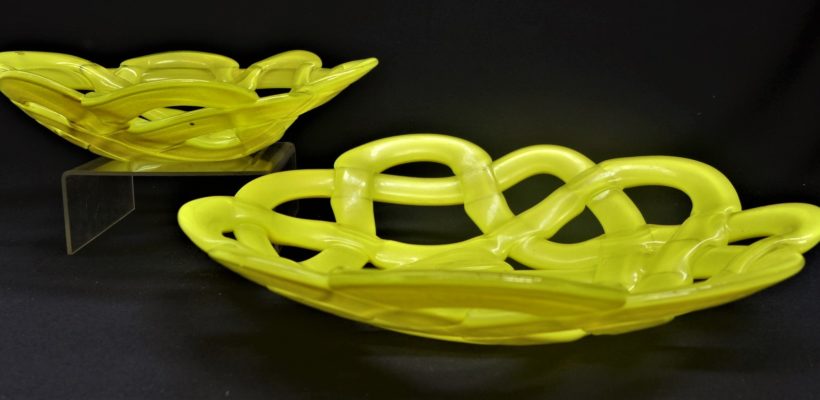 We have a great mix of collectables for auction this week.  Something for everyone so make sure you read the catalogue.
Our last auction for the year will be next Thursday the 17th and will be our 1000th.  The Collector has been holding auctions for 22 years.  We will be closing for two weeks, Friday 18th December , and re-opening on Monday 4th January.
Highlights for this week's auction are:
Decorative arts:  art glass bull figurine, Kosta Boda yellow glass basket bowls, Swedish silver enamel fish salt & pepper shaker, 1960s Scandinavian art glass bowl, Doulton Lambeth Egyptian Jugs, Wedgwood figurine, Victoriana, Art Nouveau wash jug, Don Shiels platter, pretty china, Shelley, large selectioon of silver plate and crystal.
Entertainment:  Sanyo Stereo system, Denon, Wharfedale speakers, Sharp Boombox, trumpet and records by the following artists: The Sports, Cold Chisel, Matt Taylor, Led Zepp, The Who, Tom Waits amd heaps of others.
Australian pottery by Gus McLaren, Josef Szeirer, Fowler, Wembley, Bendigo, Elke, Kitti Breedon, Isabel, John Eagle and others.
Collectables:  enamel Australian War Widows advertising sign, tall carved tribal figures, tins, Oz, Pascalls, tobacco, cigarettes, Silver Top Taxi car sign, toys, bendy's,  heaps retro anodised kitchenalia, lamps, golf clubs, framed Clockwork Orange poster, glass movie star mirrors, magazines, nursery books, pop-up books +
Other:  Edwardian walnut dentist cabinet, occasional furniture, silver jewellery, rings, Marcasite brooches, 1970s chunky silver ring, Ray-Bans, Hot Wheels car racing suit, ladies silver watch, costume jewellery, 1960s negliees, nighties, scarves, hankies, stockings, bags, sewing patterns, linen and lace.
Auction Catalogue 10th December 2020