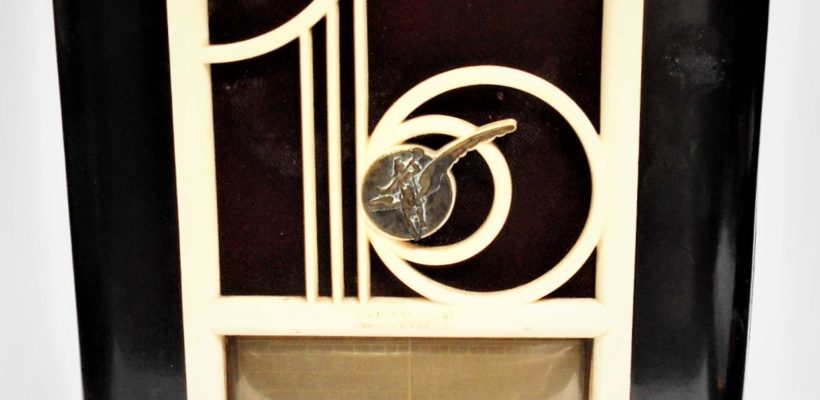 Syntax error in album specification. Album does not exist: 529
Some of the great items going under the hammer in this week's Antiques & Collectables Auction include vintage Art Deco Bakelite valve radios, Art Nouveau Pewter, Gold & Sterling Silver, Star Wars and some collectable diecast models.
We are currently working on our next special Toys & Ephemera auction on the 5th December along with our first auction of the new year, Australiana, Decorative and Fine art to be held on the 9th January.  Entries welcome.
Highlights include:
Australian Pottery including Fowler, printed Ginger Beer Bottles.
c1910 Large Plaster Statue – Black Boy holding Fruit Tray
Silver including Sterling Letter Opener, London c1769 Salt Pot, Teaspoons, napkin rings and a silver plate teaset.
Toys including Diecasts models, Lego point of sale display, Warhammer 40,000, Star Wars, Betty Boop
Decorative items including Glass – Bohemian glass Drink Set, Large Vannes Vase, Whitefriars, Royal Albert, Royal Doulton, Spode and other fine china.
Entertainment, Art Deco Bakelite radios, vinyl records, LP's including Hawkwind – Spiritual Ritual fold out sleeve Vintage Blues Odetta at Town Hall, Tactics 'Blue & White Future Whale', large Romones banner and ABBA memorabilia.
Art Nouveau Pewter including Jug with basket weave handle and Large Claret Jug.
Blokey items including Pith Helmets, Railway Light, Vintage Tools, Fishing, Jim Beam Decanters, Watches, Motoring related Tins.
Ladies items including crocodile handbags, Vintage Buttons, Petite point dressing table set, Art Deco Scarab Brooch, 18ct gold bracelet, sterling silver hand mirror and brush, Costume Jewellery
Ephemera, c1900's Holy Bible – Douay Version Notes by The Rev. Geo. Leo Haydock Leather bound with Brass Fixtures, engraved lithograph plates, cigarettes cards, boxes, football trading cards.
Artwork – Henry R. Nolte, Lawrence Vinn, Alan Sartori, Michael Taylor, Elizabeth Francis
The auction starts at 6 pm on Thursday evening and absentee bids need to be in by 5pm.
Viewing 10am – 6pm Wed. & Thurs. 12 – 6pm auction start
25 Melbourne Street, Murrumbeena, 3163
03 95687811/22
Auction Catalogue 28th November 2019