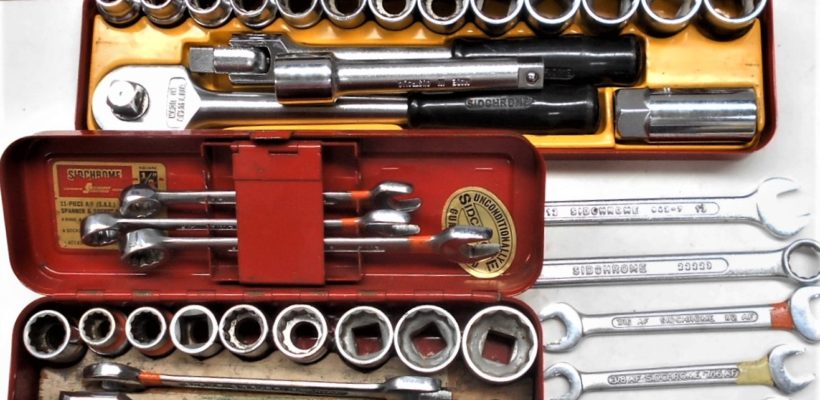 We have some great gear going under the hammer in this week's Blokes Shed Auction.
Plus, we are full to the brim with great stock for next week.
Highlights include:
A 1970s orange racing suit belonging to race driver Geoff Perry along with other items from his car racing career.
C1880 brass Avery apothecary scale mounted on mahogany base/drawer.
Silver Scottish Celtic dirk
Pair of c1910 brass coaching lamps
1839 silver Franc Eloi Pernot pocketknife
1950s Hills TV chair
Australian car clubs, bonnet badges etc.
Castrol, Golden Fleece, Mobil tins, pourers
Large collection of Australian motor sports ephemera, decals, armbands, clothing, Olympic Tyres orange dust jacket etc.
4 x c1900 mounted photographs of Melbourne industrial factories, workers, machinery.
1960s Royal Melbourne Show coloured advertising signs
Olympic framed presentations
Minted boxed Allan Moffatt, Bob Jane diecast cars, Classic Collectables, Maisto, Minichamps, Bratz dolls, Star Wars, model plane kits, May Gibbs Snugglepot & Cuddlepie books.
English beer tap, Skeleton, Coopers Dipping powder crate, wooden platform trolley, parking meter, Railway crossing sign, Bushells, Ensign and other tins, comics, printed ginger beer bottles, RAAF trunk, Bakelite radios, telephones, tools, planes, marine compass, yellow butchers scales, Borgward tin military signs and Pipe Band jacket.
Stereo gear, gramophone, guitars, vinyl records, Laughing Clowns, Black Sabbath, Beatles, Bragg, Stones, Jazz, Oz, band t-shirts.
Uranium and green Depression glass, two mounted stag fallow deer antlers, art glass, brass hanging oil lamp, Planet lamp, Aboriginal bark painting, oak campaign chair, Australian collectable reference books, 1940s women's magazines, Spode and other fine china and 1881/2 Word magazines.
The auction starts at 6 pm on Thursday evening and absentee bids need to be in by 5pm.
Viewing 10am – 6pm Wed. & Thurs. 12 – 6pm auction start
25 Melbourne Street, Murrumbeena, 3163
03 95687811/22
Auction Catalogue 7th November 2019
Auction Catalogue 7th November 2019 LARGEFONT