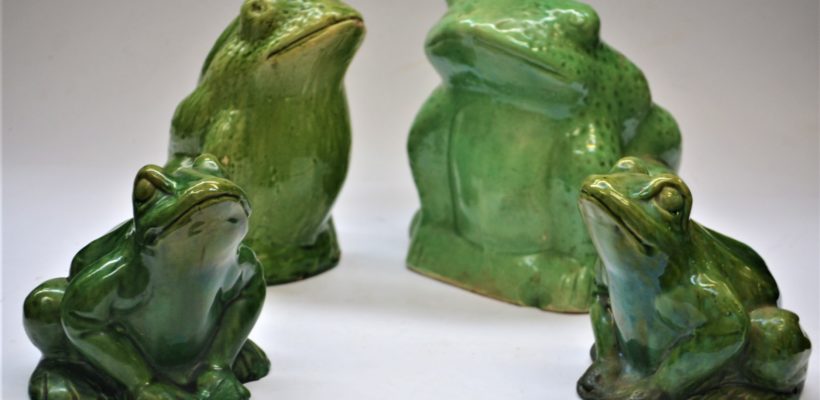 We have a great selection of items going under the hammer for our first Auction for 2020 – Australiana and Decorative Fine Arts including Australian art, pottery and glass, 1856 Melbourne Punch, Swallow's & Ariells log cabin tin and a collection of vinyl LP records.
Make sure you view the catalogue for so much more.
We are currently working on our next special on Rock, Pop and Retro on 6th February. Entries welcome
Highlights include:
Australian Pottery – Ellis, McHugh, Bosley, Col Levy, Shigeo Shiga, Melrose, Remued, Diana, Grace Seccombe, Ginger Beer Bottles, Peter Tieus, Yarrabah.
Works of art by John Perceval, Neville Cayley Snr, Pro Hart, John Taylor, Neil Douglas, John Pappas, Peter Smales, Howard William Steer, Bernie Bragg, Eddie Blither, Victor Cobb, Henry Calvert, Arthur R Ward, Ernie Trembath, Allan Fizzell, Roderick Gerrard, Toulouse Lautrec, Ernie Trembath
LP Vinyl Records include Led Zeppelin, Sonic Youth, Pixies, Bob Dylan, Prince, Tom Waites, Jimmy Hendrix, Funkadelic, Parliament, Marvin Gaye, Happy Mondays, Stone Roses, Beatles, Rolling Stones, De la Soul.
Ephemera – 1856 Melbourne Punch, 1851 bound volume London Illustrated News, Panoramic photograph Gallipoli Anzac North Beach,, 1956 Olympics official report, Australian phonographs, stamps, sporting magazines, 1970's music magazines, Playboy's, comics, children's books, S & M's 1967 Directory of Victoria, Swap card albums including Art Deco, Sporting.
Decorative arts including signed Australian Art Glass, Murano, Victorian, oil lamps, figurines, Staffordshire, 1800's china, Moorcroft, Lladro, McIntyre biscuit barrel, Tunstall, Shelley etc.
 Collectables, Mini spy camera, clocks, pocket watch, coins, WW1 trench periscope, tins including 1930's Swallow & Ariell Log Cabin biscuit tin, tobacco, confectionery, 1956 Olympic plaque, electric shock machine, tribal, fishing rod, large State of Victoria Flag, Victorian box, hand painted miniature brooches, silver chatelaine purse, original Victorian Railway Cast Iron manufacturers plaques, Railway signs, 1920's Australian fish scale floral necklace, 1920's French cut steel evening purse, locomotive and other toys
Make sure you check out the catalogue.
The auction starts at 6 pm on Thursday evening and absentee bids need to be in by 5pm.
Viewing 10am – 6pm Wed. & Thurs. 12 – 6pm auction start
25 Melbourne Street, Murrumbeena, 3163
03 95687811/22
Auction Catalogue 9th January 2020
Auction Catalogue 9 January 2020 LARGEFONT