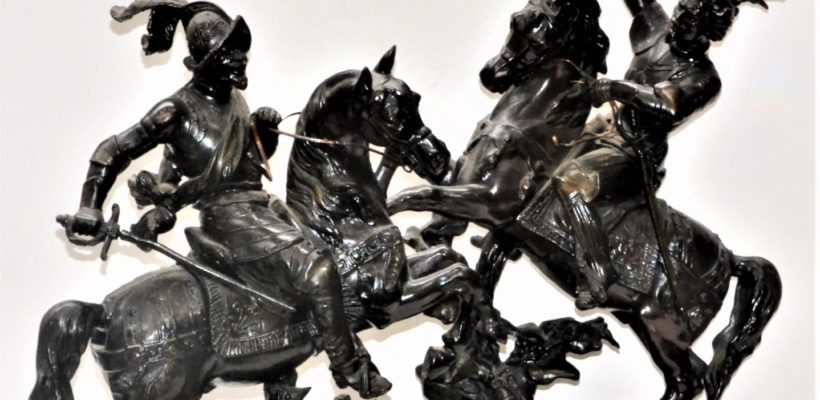 The heat and the red rain failed to deter our bidders.  Another great auction was held with trading cards, coins and stamps being the flavour of night. Retro furniture is still being sought after as well as traditional Decorator items. Here are some of the Auction prices that were realized:
Lot 330 The Pair large c1890 French Spelter statues Warriors sparring on horseback Sold for $422 , Lot 298 The Vintage late 19c Japanese Tansu (artists scholars) box Sold for $286 , Lot 6 The Box lot of Assorted Coins incl Australian Currency $248.4 , Lot 140 The 3 x Mid 1970's retro TESSA LOUNGE CHAIRS Sold for $323 & Lot 108 The Group STAMP ALBUMS incl Australian Sold for $224
We are receiving goods for our next weekly auction and also for our next monthly special auctions Toys & Ephemera 6th December and Australiana, Fine & Decorative arts on 9th January.
Entries and enquries are welcome.
Check out the descriptions with prices attached to the photos under.
* All prices include buyer's premium and GST
Look forward to seeing everyone next week and have a great weekend.