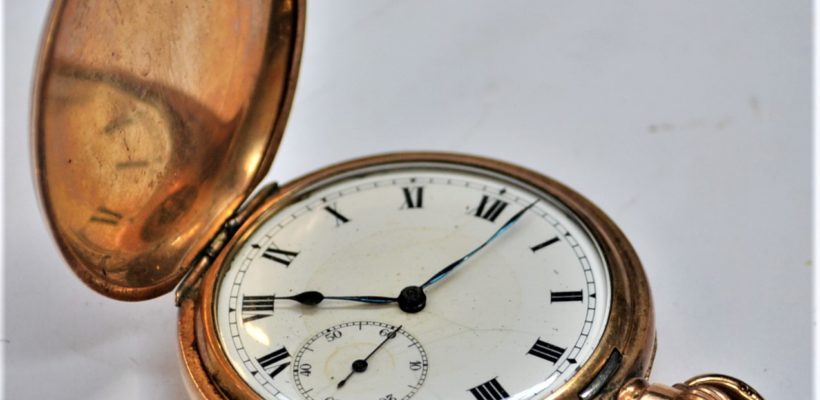 The recent weather did not dampen the buyers spirits in our weekly Antique & Collectables auction. Estate jewellery was keenly contested with the c 1900 9ct gold Hunter pocket watch with Rolex movement being knocked down for $447.
Some of the highlights were, a large c1920's brass bell – St Georges Church of England – Flemington for $273, 4 x Vintage Ladies Watches – Gold plated 1950's, Marcasite Cocktail  & Pierre Cardin Opal Faced for $447, Large vintage N Z green stone (Nephrite/Jade) heart shaped pendant with rose gold text for $360, Vintage 9ct rose gold hinged bangle for $235, 9ct white gold pendant set with 0. 50ct hexagonal diamond surrounded with 13 small diamonds with 9ct w/gold chain  for $267.
Further results can be viewed by previewing the photo gallery below.
Our next special auction will on 5th March 2020 – Bloke's Shed receiving items now.