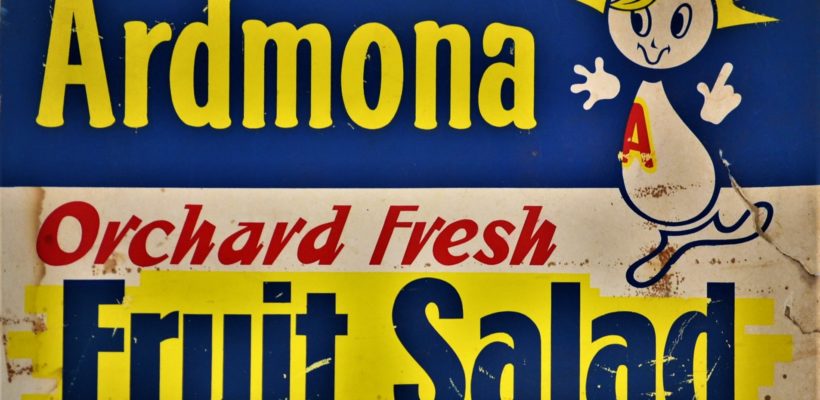 Another great auction last night and there's no slowing down for us, as people are picking up their purchased items and dropping off colelctables for auction.
The vintage Ardmona advertising cardboard sign for Orchard Fresh Fruit Salad sold for $124 , 8 x 1930s+ B&W movie stills incl Jean Harlow, Johnny Weissmuller etc. went for $112, the vintage US flag Confederate Navy Jack with pole and stand sold for $323 and check the photo gallery under for additional prices.
We are receiving for our next special auction – Rock, Pop & Retro on the 3rd October as we as our weekly auctions.  Entries welcome.
Check out the descriptions with prices attached to the photos here.
* All prices include buyer's premium and GST
Look forward to seeing everyone next week.