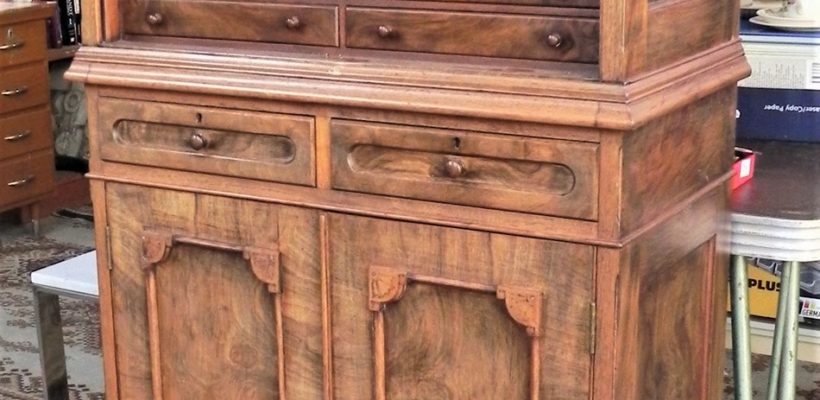 Another busy night at The Collector with most items selling and a good crowd of spirited bidders.
The dental cabinet was keenly contested and eventually sold for $1149, a pair of Sepik tribal figures sold for $236.  $199 was paid for the Hot Wheels racing suit with shoes and the Widows Fund advertising sign bought $571.  Australiana, jewellery and collectables sold well.
Check out the photo album below for more prices.
Please note the price includes BP & GST.
We are looking forward to seeing you this Thursday 17th December for our 1000th auction and our last for the year.
Thank you for your support in 2020.  Boy did we need it!!!