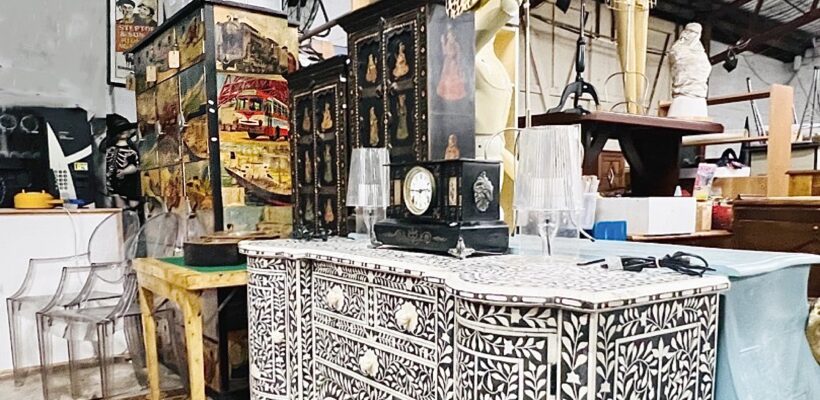 We have heaps of new antiques and collectables coming through in for this auction including A Set of 6 x Mid Century Modern Verner Panton style Red Moulded Plastic Wave Chairs, Large Vintage-style Ebonised Oriental Cabinet, Vintage China & Glass, Vintage style Brown Leather 2-Seater Club Couch, Vintage Kids Toys, Art & Other Reference Books, Vintage Peugeot Ladies Bike, Vintage Hand Tools, Vinyl LP Records & 45rpm Singles, Assorted Mannequins, Large Italian Vetri Artistici Glass Vase, Vintage Glass Apothecary Bottles, Ladies Bags & Clothing & works of art including Helen Louise Atkinson, Edgar Ewing, Robert Henderson Grieve, Pier Germani & more.
In the meantime our special Art Auction is live check it out HERE
Please note there will be NO in the room bidding.
You may pre bid or bid live, and absentee bid, via email, will be accepted and must be submitted before 5pm Friday 18th August – info@thecollector.com.au.
Viewing is on Friday 18th August 10am to 6pm
Entries are welcome for all our auctions.
Photos can be emailed to – info@thecollector.com.au
Goods can be dropped off on Monday & Fri 10-6pm.
Viewing in our rooms Wed 12-6 and Thurs from 5 till auction starts at 6pm
Keep up to date with upcoming auctions by subscribing to our Newsletter or check out our Facebook page!
Past auction Results can be seen here