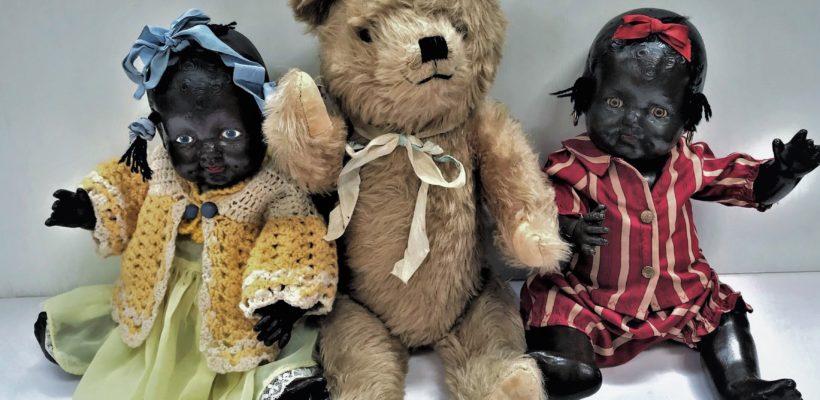 Items are starting to arrive for this popular auction and included are vintage tin and battery operated toys , a  1950's Australian made Annie Oakley cowgirl suit on original point of sale cardboard, 1940s Topsy dolls, bears, Carlton Football Club sign, comics and other ephemera.
Entries and enquiries are welcome.
Please call us on 03 95687811 if you wish to discuss entries.
Photos for appraisal can be emailed to: info@thecollector.com.au
Goods can be dropped off on Mon. Wed. & Fri. 10-6pm and Tues. 10-2pm
25 Melbourne Street,Murrumbeena 3163