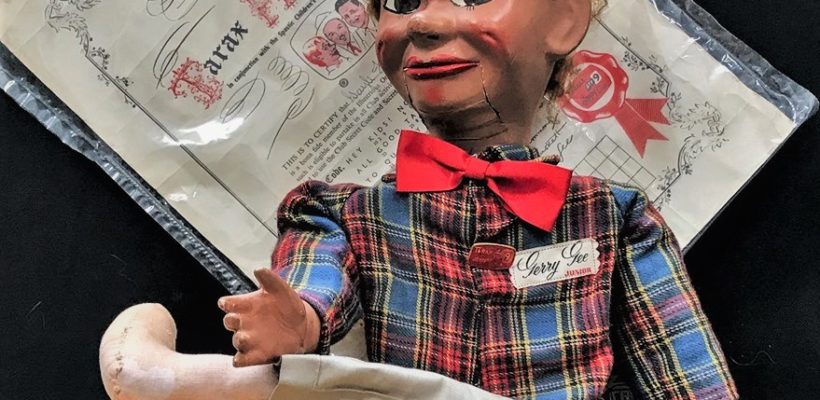 With Assunta and Vanessa playing dress-ups and Adam playing some weird music, it could only mean one thing – Rock, Pop and Retro.  It's always a little fun during this week.
Highlights of the auction include –
Heaps of records – Radio Birdman, Pixies, Killing Time, The Beatles, David Bowie, The Clash, Jefferson Airplane, Led Zeppelin, Frank Zappa, Lou Reed, Iggy Pop, AC/DC, The Velvet Underground, Sex Pistols, Billy Idol, Metallica, Midnight Oil, Sunnyboys, Eagles, Black Rose, U2, etc
Merchandise and advertising incl; Bon Jovi gig posters, Daddy Cool poster, Ernie Sigley advertising poster, Doors and Jimi Hendrix mounted posters, The Beatles presentation, Elvis Presley clock and bust, The Beatles neck ties and Zippo lighter and more.
Pottery and glass – John Campbell, Remued, Peter Littman, Ceres, Gunda, Kevin Boyd, Elischer, Sylha, West German, a collection of art glass, Murano, Scandinavian, glass paper weights, retro Hornsea canisters, etc
Vintage and modern audio – STC and Endeavour mantle radios, Yamaha and Marantz receivers, Niles 'Rock' speakers, Behringer and Econ guitar amplifiers, Wharfedale speakers, Superscope Tuner, Jamo Speakers, AWA stereo, HMV turntable, Bell & Healing mantle radios, vintage blue Bakelite Clipper and AWA white Bakelite mantle radio.
Toys, Games and Dolls incl; Nintendo Donkey Kong Jnr, Tiger King Kong, Tomy Kingman, black Pedigree dolls, Gerry Gee Jnr, Mickey Mouse telephones, Japanese tin toy cars, Capsela, roller skates and skateboards plus.
Vintage fashion – Norma Tullo 1960s three piece wool pants suit, ladies patterned suede Hippy coat, mink, fox and other fur capes,stoles, jackets and coats, Collingwood and Clayton Football Club blazers, warm winter coats, lumber jackets, Hawaiian shirts, sports apparel, surf wear, band shirts, 1970's safari, Wesley College uniform, sports coats and blazers, Doc Martens, TUK shoes, motorbike leathers, etc
Vintage and retro furniture – Kartell, Parker, John Grimes, mid-century modern, unusual Thonet bentwood chairs, Eames style, camphor oriental chests, Kendell table, Caroma stool, Arrben chair, Art Deco and more.
Other items include; retro kitchenalia, Diana lamp, Jungham and other clocks, tribal, Dali gallery poster, retro floor and reading lamps, cameras and lenses, mirrors, teak coat rack, blankets, watches and costume jewellery, AFL & VFL merchandise, traffic lights, fountain pens, etc
The auction starts at 6 pm on Thursday evening and absentee bids need to be in by 5pm.
Viewing 10am – 6pm Wed. & Thurs. 12 – 6pm auction start
25 Melbourne Street, Murrumbeena, 3163
03 95687811/22
Auction Catalogue 6th June 2019
Auction Catalogue 6th June 2019 LARGEFONT