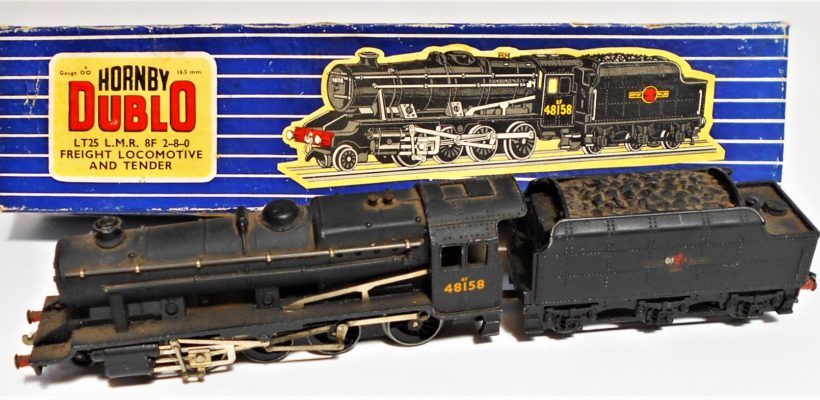 After sorting through 2 large estates, mid 30's temperature all week and 5 fans running flat out – we have all lost a couple of kilos and primed for a great auction.
Collectables and antiques being auctioned on Thursday night include:
Collection of Art includes – Anne Hall, Robert Juniper, Kenneth Jack, Anne James, Weg, Alfred Collins, John Riddell, Steven Deutsche, Frank Mincone and heaps more
Australian pottery – Regus (Reg Preston and Gus McLaren), Phyl Dunn, Sylha, Guy Boyd, Gunda, Ellis, Remued, Wartook, Halpern, Wembley ware, etc
A huge train collection including; 1950's Hornby locomotive, T.P.O. Royal Mail, Victorian Railways, The Hummer, Dublo Rolling Stock, Triang, Stations, platforms, various track, OO Gauge turntables, Lima, etc
Sport ephemera and merchandise – Olympics badges, tickets, first day stamp cover, 1965 Grand Final record, MCC badges, St. Kilda cricket badge, yacht club, VFL Medallions, Essendon Football Club books and merchandise, etc
Pieces of furniture and clocks incl; Enfield Mantel clock, Slate mantel clock with sphinx, Art Deco table and chest, filing drawers, 1950's and other stools, vintage cupboards, bookcases, display cases, school desk, etc
Ceramic and glass – Royal Dulton, Moorccroft, Shelley, Amphora, Maling, Cambridge Glass, Longwy France, Torquay ware, Susi Cooper, Wedgwood, Stuart Crystal, Falconware, Murano, Carlton ware, etc
Audio and instruments incl; Busilacchio Electric Organ, Retro turntable, Highlander PA system, Healing Stereogram, Rotel Receiver, Fairmont portable turntable, Toshiba and other portable stereos, Philips transistor, etc
Other items include; heaps of books, vinyl records, die-cast vehicles, barrels, souvenir dolls, jewellery, motoring ephemera, cameras, etc
The auction starts at 6 pm on Thursday evening and absentee bids need to be in by 5pm.
Auction Catalogue 17th January 2019
Auction Catalogue 17th January 2019 LARGEFONT
Viewing 10am – 6pm Wed. & Thurs. 12 – 6pm auction start
25 Melbourne Street, Murrumbeena, 3163
03 95687811/22