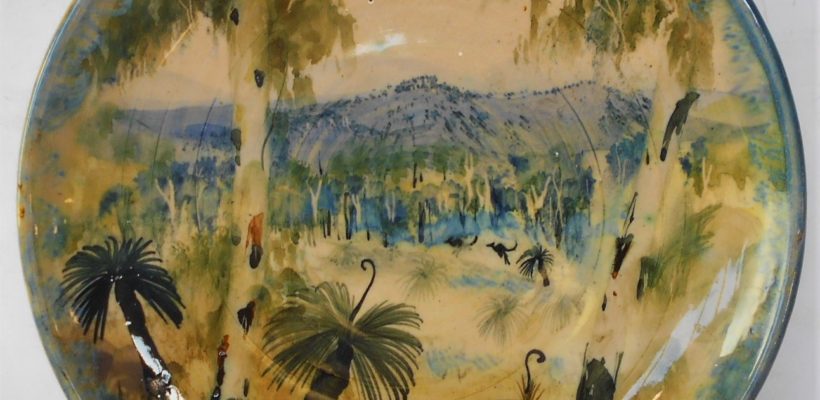 With the Murrumbeena Arts and Culture Festival in full swing, there's no time like the present to show case some amazing pieces of local pottery.
Highlights of the auction include –
Pieces of Australian pottery by AMB Boyd, John Perceval, Carl Cooper, Martin Boyd, Terra, Beryl Armstrong, Sylha Halpern, Arnaud Barraud, Wembley Ware, Remued, Trudi Fry, Studio Anna, MCP, Charles Drew, Harry Memmott, etc
Other ceramics and glass include; Moorcroft, Candy Ware, Arabia, Royal Doulton, Noritake, Burleigh ware, Beswick, Carltonware, Uranium glass, Czechoslovakia iridescent glass, Italian and other art glass, various light shades, etc
Heaps mantel and portable radios, turntables and other audio gear – Sony, Philips, HMV, National Panasonic, Sprite, Kriesler, HMV Super 5, Labcraft turntable, portable turntables, National Toshiba, Garrard 'Teen-Time' etc
Works of art by the following artists: Cliff Leggoe, Joyce Thompson, Elsie Barlow, Frank Mincone, Jack Coulter, Fay Smith, P. Scott-Williams, Elsie Barlow, Joyce Thompson, Vernon Jones, Phillip Luton and Louisa Anne Meredith.
Other collectable: Ericafon, railway lanterns, retro lamps, fishing reels, industrial shoe last, 14ct rose gold ring, gold watch, costume and silver jewellery, linen, vintage 'n.o.s' car heater, tools, street signs, tribal, clocks, vintage fashion and accessories, bronze figures, brass diver's helmet, books, etc
The auction starts at 6 pm on Thursday evening and absentee bids need to be in by 5pm.
Viewing 10am – 6pm Wed. & Thurs. 12 – 6pm auction start
25 Melbourne Street, Murrumbeena, 3163
03 95687811/22