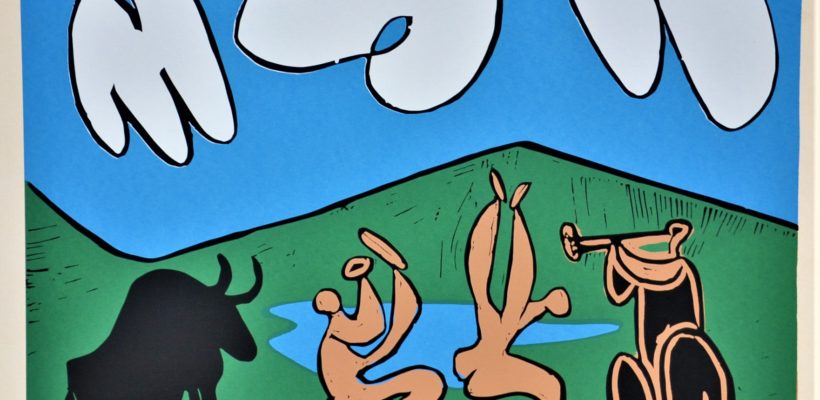 Hold on, give me a sec…..wow it's been a busy week. We've had estates arrive, vendors downsizing and dealers selling. We have also been preparing for the Toys, Books and Ephemera auction – very busy little beavers.
Highlights of the auction include –
Records – Exploding White Mice, Rodriguez, Cold fact, TISM, Rat Cat, Judas Priest, Elvis Costello, Midnight Oil, Madness, The Black Sorrows, KISS,, Wedding Parties Anything, Painters and Dockers, 3RRR, Weird Al Yankovic, The Hollowmen plus CDs.
Australian and other pottery – Ellis figurine, McHugh, Martin Boyd, Melrose, Moorcroft, Denby, R & M Beck, Quimper, Bendigo, Florenz, Delft, Helen Demler, Denmark Art Pottery, Hoffman, Japanese Export Ware, One Tree Hill, West German, Amphora, P Fouillen, Quimper Studio pottery etc
Works of art by: Gustav Pillig, William Slack, Margaret Merry, John Frawley, George Gibson, Picasso, Emilie Preuss, Edgar Reginald Jones and John Charles Goodchild.
Glass and china include Fenton, Murano, Uranium glass, Royal Doulton Surfers series ware, Miles Johnson, art glass, crystal, Dartington, Val Lambeth, Royal Doulton, Royal Worcester, Wedgwood, Royal Albert, Shelly, Caithness paperweight, Amberina vase, Scandinavian, Scar, etc
Watches and jewellery – Gents 18ct gold International Watch Co., Seiko gent's watch, SUB Chronograph, sterling silver jewellery, costume jewellery, various medals plus more.
Furniture incl; Maple and Co. dresser, Victorian fire-places, industrial, tall Victorian bamboo and cane stand,, Mid-Century Modern chairs, cedar wash stand, hall stand, 1960's cabinet, candy stripe outoor table, art deco dresser and deco style shelving unit, white metal outdoor setting, wingback armchair, etc
Other collectables incl; clocks, heavy cast iron fire dogs, rotary dial telephones, Ericafon, Pioneer stereo, VFL/AFL merchandise and trading cards, Essendon pennant, bronze and other statues, radios, tins, banjo, toys, ladies and gent's vintage fashion and accessories, tools, antique well bucket, vintage wooden sleigh and heaps more.
The auction starts at 6 pm on Thursday evening and absentee bids need to be in by 5pm.
Viewing 10am – 6pm Wed. & Thurs. 12 – 6pm auction start
25 Melbourne Street, Murrumbeena, 3163
03 95687811/22