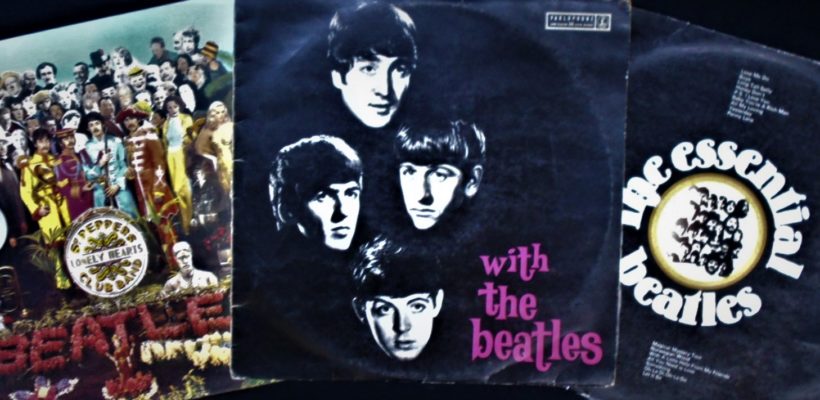 We've been under the hammer this week. Flat out with heaps of goods arriving – from plants to vintage clothing to glass and pottery.
Everything but the kitchen sink (we knocked that back).
Highlights of the auction include –
Pottery and china – John Campbell, Ellis, Remued, Bendigo, Waverley ware, Royal Doulton, Bunnykins, Hoffman, Ellen Steele, Arnaud Barraud, Oriental, heaps of pretty china trios, Spode Mansard, Henry Hackenberger, Mattei Bros.,Heather Johnson, etc
Glass includes; Lalique, Murano Mandruzzato Somerso, Flourite and uranium glass, Joe Colombo Biglia, Caithness, Stuart Crystal, Whitefriars, Art glass and depression glass, perfume bottles, Holmegaard and more.
Audio equipment – Empire column speakers, Sony surround sound and other items, Reel-reel, portable stereos, Sherwood Receiver, Stromberg Carlson radiogram, Hamon Kardon amplifier, etc
A large vinyl record collection incl; The Doors, Rolling Stones, The Beatles, Bruce Springsteen, Cirith Ungol, Pink Floyd, Michael Jackson, Midnight Oil, U2, Joy Division, Supertramp, Elvis, ABBA, Dean Martin and America.
Furniture – Victorian games table and balloon back chair, wingback arm chairs, glazed display cabinet, myrtle bedside tables, oak pot cupboard, outdoor furniture, etc
Art incl; Joyce Roybal, Robin Metcalfe, signed Simpson's picture, Charlie Chaplin framed daybill and more.
Vintage clothing and accessories, ladies 1960 French, Italian designer suits, clothing, Italian shoes, 1960s hats, berets, lizard skin bag and others, gents vintage shirts,
Other items include – Mattei plaster figurine, Various lighting,inen, damask cloths, lace doyleys, oil lamp, red Ericafon, copperware, plants, tribal, telephones, dolls, toys, books, clocks, tools, Singer treadle sewing machine, silver jug, spoons, swap cards, costume and other jewellery, etc
The auction starts at 6 pm on Thursday evening and absentee bids need to be in by 5pm.
Viewing 10am – 6pm Wed. & Thurs. 12 – 6pm auction start
25 Melbourne Street, Murrumbeena, 3163
03 95687811/22
Auction Catalogue 11th April 2019
Auction Catalogue 11h April 2019_LARGEFONT